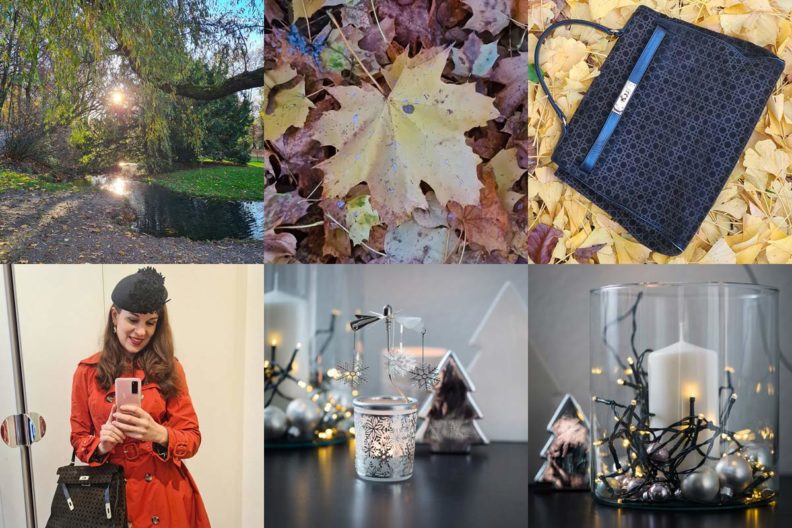 My week: Relaxed days and the first Christmas decoration
Can you believe it is already the middle of November? Winter really is coming. And although the sun is still shining quite often and warm, it is getting colder and colder every day. This is why I put out all my winter clothes and even started with Christmas decoration last week. And in the following, I am going to tell you what else I did, bought and wore.
This blogpost contains affiliate links (marked with *)
What I did:
The weather actually was pretty good last week. So I went out for my daily walks in nature, visited the old town of Munich and really enjoyed those mystic November days.
Back home, I stared with Christmas decoration. I want my home to look as pretty and festive as possible this year, to make staying at home easier for me. My best advice for the dark season: lots of fairy lights and scented candles (I personally really love the ones by Diptyque*). 🙂 And if you prefer a more extraordinary style: What about Christmas spiders? I got inspired for mine by the wonderful  Christine McConnell.
*Affiliate links


---
What I bought
Beside lots of Christmas decoration, I also bought the limited edition candle Sapin de Nuit by Diptyque*. This one smells so amazingly like fir, you don't even need a real Christmas tree. 🙂
Furthermore, I went a bit crazy about the The Vampire's Wife x h&m* collection and bought some pieces. Those dark, mystic, but still super glamorous garments are simply perfect for festive season – although I won't have many occasions to wear them this year… But we can still slip into our favourite pieces and wear them at home, can't we?
*Affiliate links

---
What I wore
Last week, I actually wore a lot of different things: Coats and thermal tights for my long walks, my new mini dress from the The Vampire's Wife x h&m collection*, as well as pretty loungewear for my time at home.
*Affiliate links

---
What makes those dark November Days more beautiful:
When the nights are getting longer than the days, and those few daylight hours are foggy in addition, I really need some things to raise my spirits and make the time at home more beautiful. For me, these things are scented candles by Diptyque*, lovely lingerie and delicious teas.
*Affiliate links

---