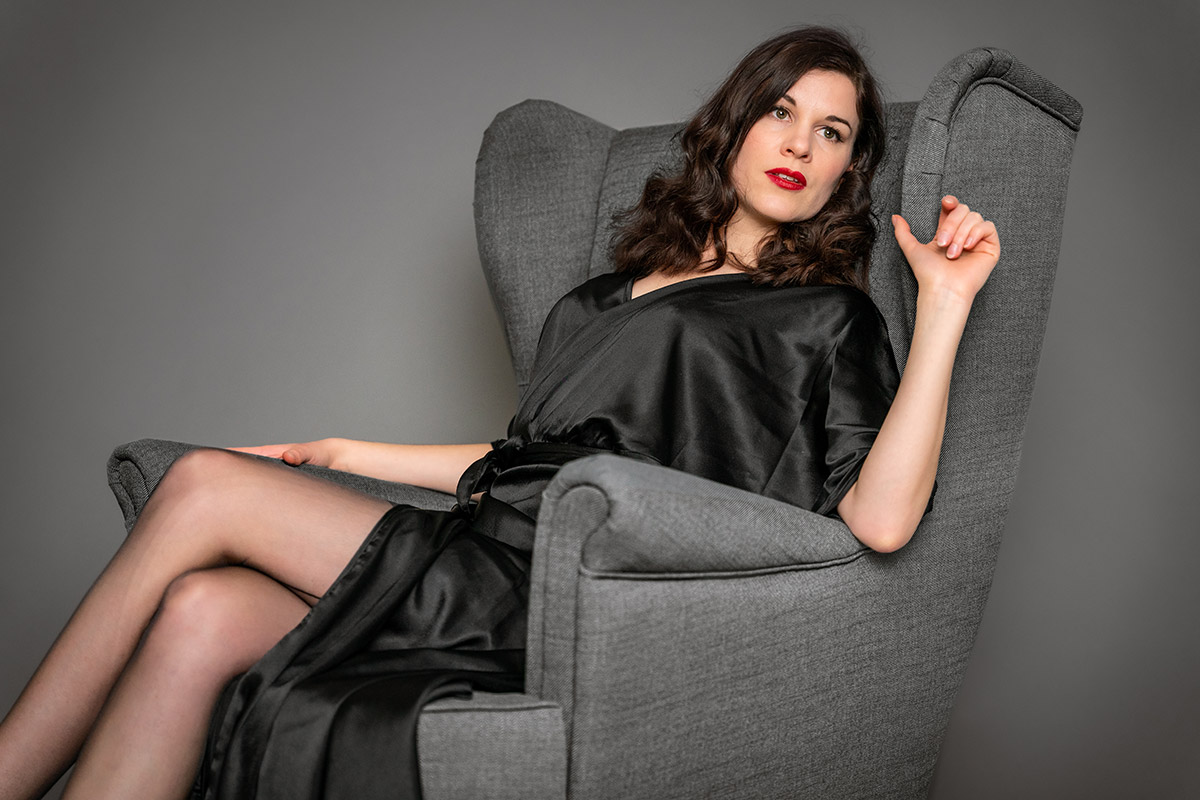 This blog contains affiliate links (marked with *). If you shop products via those links, I may get a small provision which helps me to maintain my blog. Of course the price doesn't change. Items marked with c/o were given to me as free test samples.
Glamorous loungewear
I am a huge loungewear fan! And yes, although almost every productivity guides tells you to dress properly to do your work at home, I personally always prefer loungewear. Of course you can wear shabby leggings and baggy t-shirts, but there are also some way more glamorous options. And in the following, I am going to show you what I like to wear at home when I want to feel great and comfortable at the same time.
Glamorous Loungewear – the Outfit Details:
Lounging robe: c/o What Katie Did
Stockings: c/o What Katie Did
Mules: Agent Provocateur, available in black*
---
Glamorous lounging Robes for relaxed Days at Home
Aren't dressing gowns and lounging robes a wonderful invention? You only need to throw them on and you are ready to start into the day. I especially like long lounging robes that somehow remind one of evening gowns. These kind of dressing gowns are definitely the most glamorous ones and a good investment, as I believe. Mine, by the way, is by What Katie Did and absolutely amazing.
The lounging robe is inspired by the style of the 1930s and makes you feel like a Hollywood goddess as soon as you put it on! The butterfly sleeves are very wide and super elegant. As you wrap the robe around yourself, it is also very comfortable. I teamed the robe with seamed nylons (by What Katie Did as well) and some – to be honest quite unpractical but very stylish – mules by Agent Provocateur.
This, by the way, is my favourite outfit for the home office or a lacy Sunday at home. I feel great and glamorous, but am still very comfortable.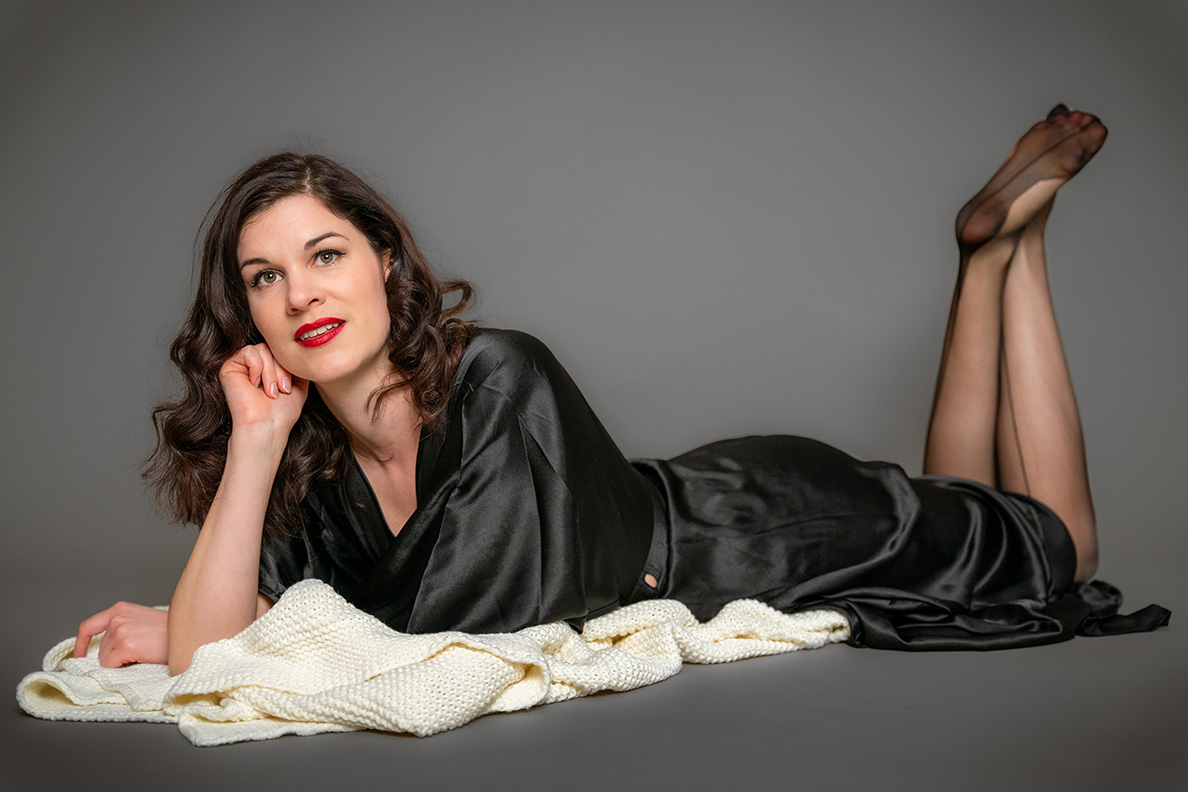 What to wear underneath a Lounging Robe
PS: I also do like leggings in combination with a simple top. Usually, I choose slim leggings and wear them together with a slim fit top. And if you like, you just wear a lovely dressing gown on top and are dressed very well for your day at home. 😉
*Affiliate links

---