This blogpost contains affiliate links (marked with *). If you shop products via those links, I may get a small provision which helps me to maintain my blog. Of course the price doesn't change for you.
Styling tips: How to wear peplum dresses, skirts, jackets and tops
Peplum clothes are very figure flattering and look super stylish. Peplum, by the way, is a strip of material around the waist of a dress, skirt, jacket or blouse that hangs down as a kind of decoration.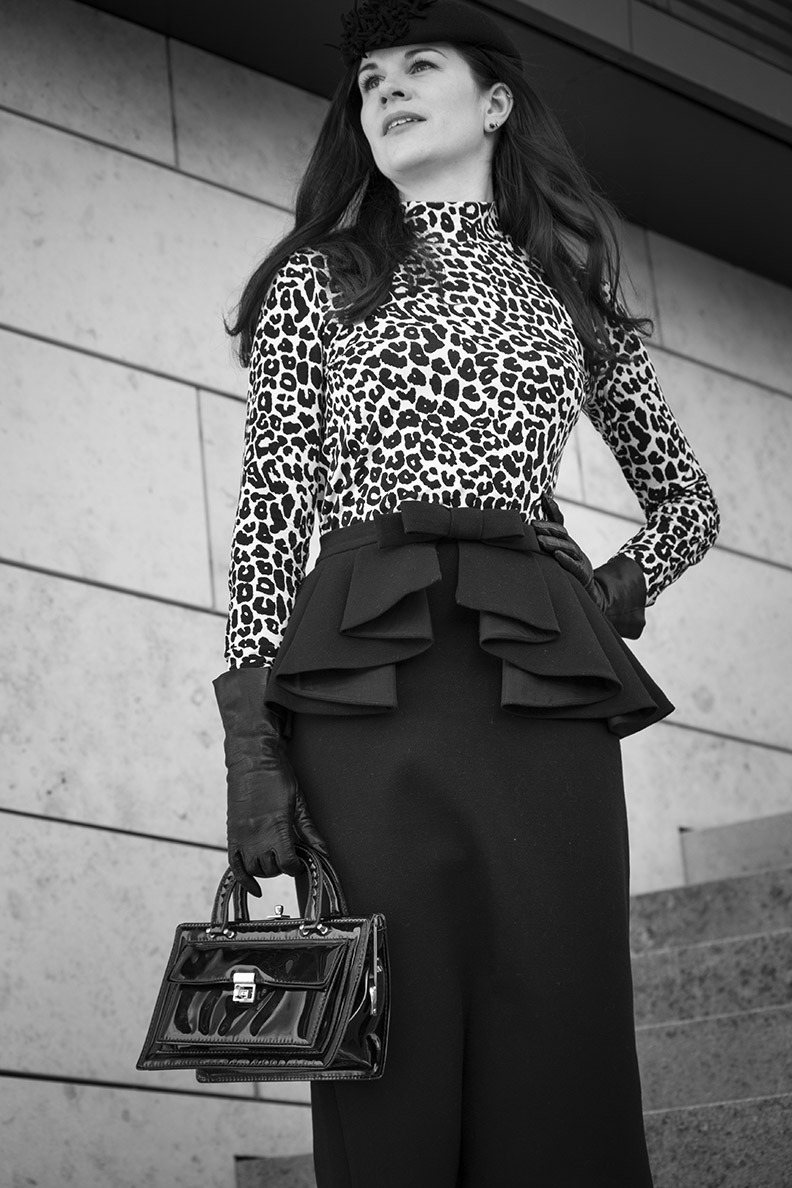 Fashion Classic: Peplum Clothes
Peplum clothes are – as many other things in fashion – not new. During fashion history, waist and hips were emphasised over and over again – sometimes more, sometimes less. In the middle of the 20th century, Christian Dior made peplum clothes fashionable again with his "New Look". And since then, they appear again and again in fashion. I personally don't really care, though, if they are currently fashionable or not. I think, peplum garments look always great and are therefore an important part of my wardrobe. In the following, I am going to show you how to style differnt kinds of peplum clothes.
Peplum Dresses
Peplum dresses have a wonderful silhouette and are very figure flattering. Furthermore, peplums are able to really lift a simple little black dress into another fashion category. The dress in the photo is by Glamour Bunny. But you will also find a similar one from Vintage Diva*.
Where to buy Peplum Dresses:
*Affiliate links

How to style Peplum Dresses:
Such dresses already look very stunning and don't really need a lot of accessories. I like to team them with classy pumps, pretty nylons and maybe a bracelet and gloves – that's it. You can wear such an outfit for many different occasions, by the way.
*Affiliate links

---
Peplum Skirts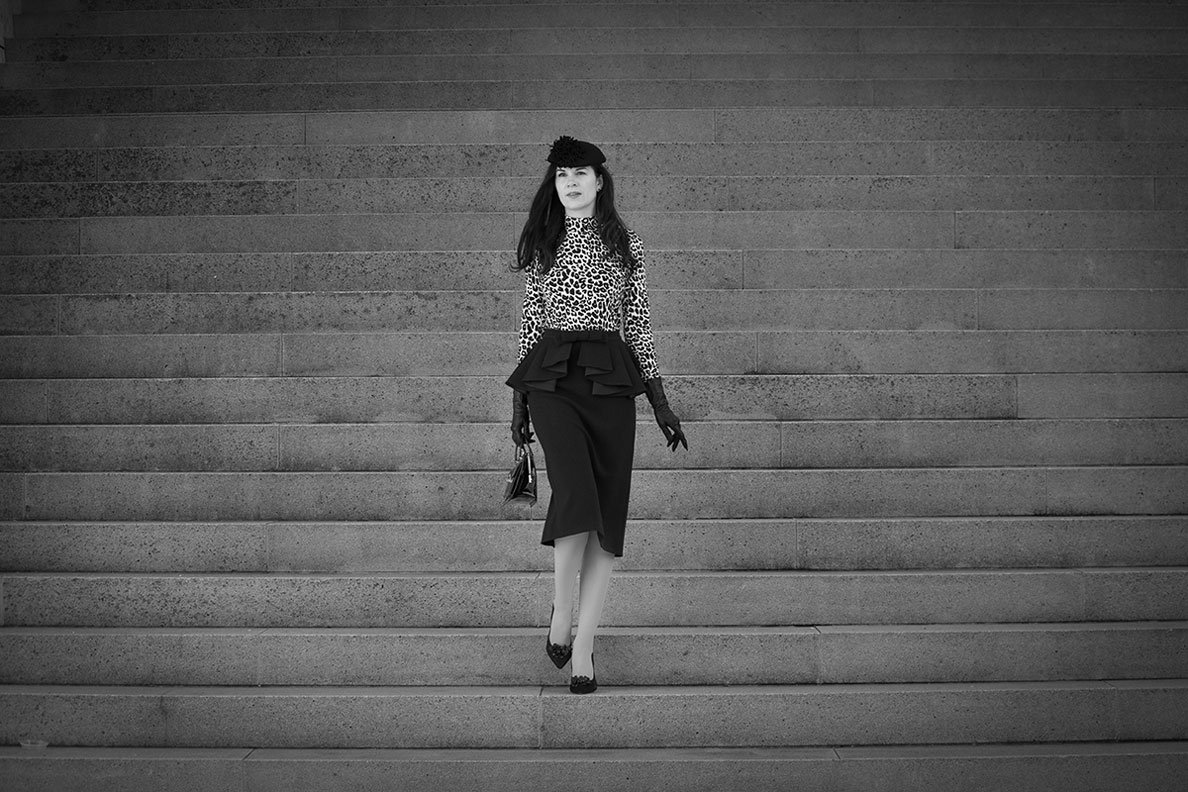 Classy pencil skirts look a lot more interesting with peplums. Nevertheless, even peplum skirts are still very appropriate for the office. My skirt from Ginger Jackie, by the way, is super pracitcal, as the peplum-part can be removed with the help of a hook.
Where to buy Peplum Skirts:
*Affiliate links

How to style Peplum Skirts:
Peplum skirts look absolutely amazing in combination with a slim fit top like my turtleneck with leopard print*, for example. If you want to wear in the office and face a quite severe dresscode, I recommend to wear the skirt with a classy blouse.
*Affiliate links

---
Peplum Jackets and Blazers
Christian Dior made peplum fashionable again in 1947 with his famous Bar Suit. Peplum jackets enhance the waist as well as the hips and therefore create a wonderful silhouette. My blazer is by Lena Hoschek and from an old collection, but I found some lovely alternatives.
Where to buy Peplum Jackets:
*Affiliate links

How to style Peplum Jackets:
Peplum jackets are very versatile and quite easy to team. They go well with flared midi skirts as well as pencil skirts, but also look great in combination with elegant trousers.
*Affiliate links

---
Peplum Blouses and Tops: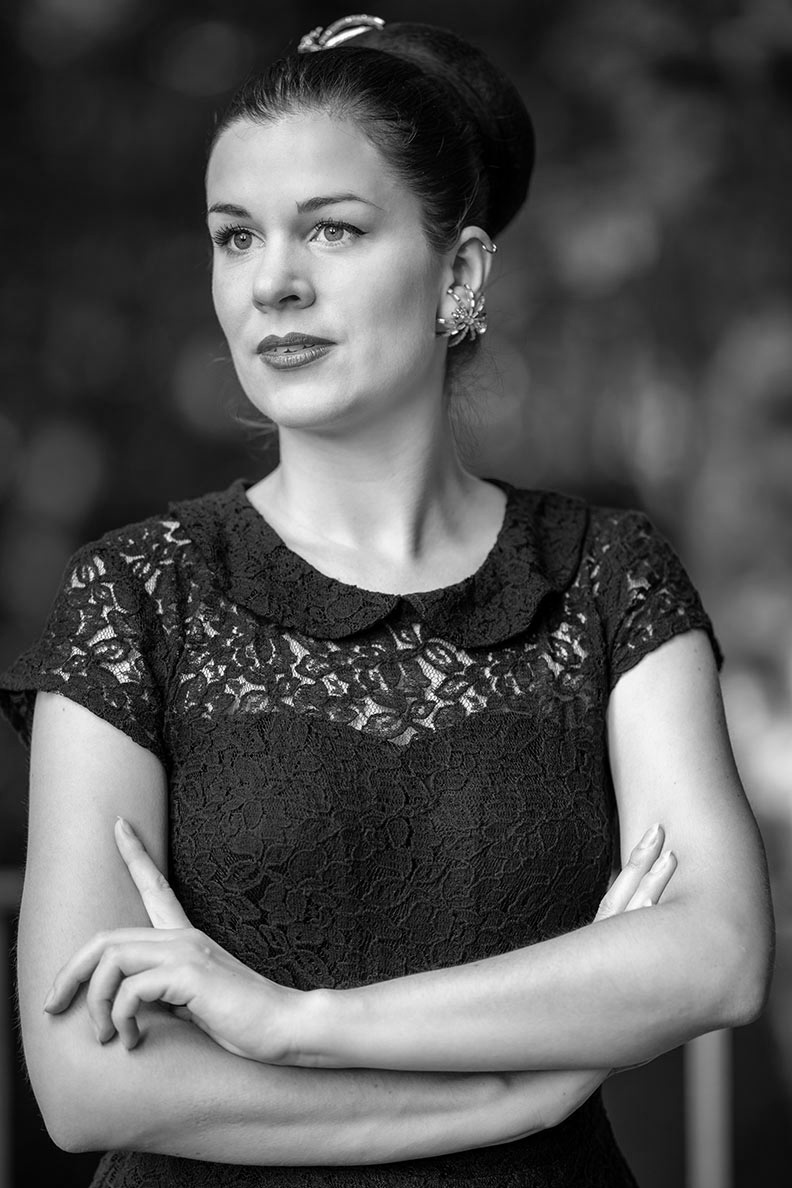 A great alternative to all the previous option – especially for summer – are peplum tops and blouses. They look super stylish, are figure flattering and even go well for the office (depending on the style of the top, of course). Furthermore, you can also style them quite casual.
Where to buy Peplum Blouses and Tops:
*Affiliate links

How to style Peplum Blouses and Tops:
Depending on the occasion, you can style peplum tops and blouses in many different ways. For the office, I recommend to choose a blouse and wear it together with elegant suit trousers or a chic midi-length skirt. For leisure time, these kind of tops look also amazing in combination with capri trousers or even hot pants.
*Affiliate links

---