Green dress & tips on how stay happy in autumn
This blogpost contains affiliate links
It took a long time this year, until autumn finally arrived. But now, the colder season is here. While I'm writing those words, the icy wind is blowing the last colourful leaves off the trees, a busy squirrel is searching for the last nuts, my cat eats a lot to put on enough fat for winter, and I try to sort all my thoughts. There is no other time of the year when I feel as inspired and full of beans as during autumn. So it's especially important to stay focused but also try to calm down sometimes. This is why I'm not only going to show you a lovely retro outfit for autumn in this blogpost, but also give you some advice on how to make it through the busy, cold, and gloomy fall days.
Morning: Drink some Tea
After time shift, getting up in the morning is so much easier for me! However, I wouldn't miss my huge cup of green rose tea by Kusmi. Tea makes every morning better and tastes never as delicious as in autumn and winter, in my opinion. I usually have muesli and fruits with my tea, to start healthy into the day.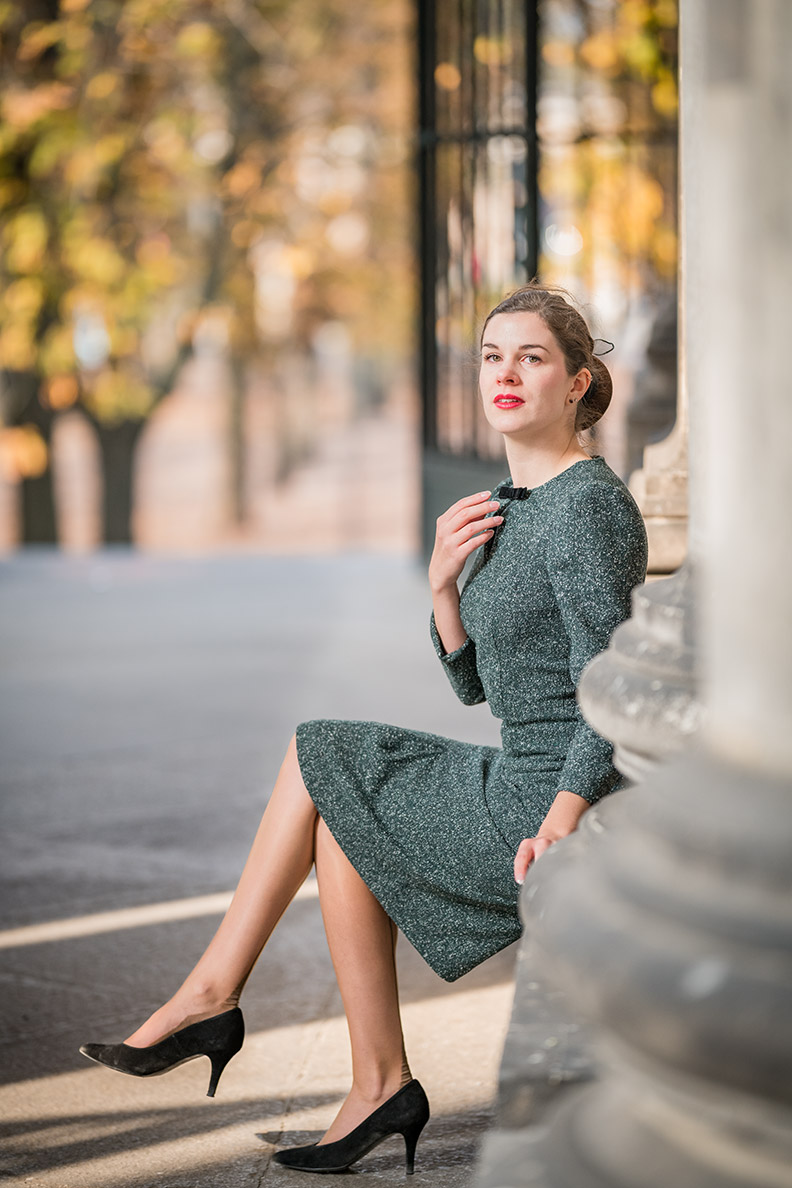 ---
Late Morning: Warm Clothes & delicious Snacks
After breakfast, I either go to the office or start working from home. Depending on my work place, I choose my outfit. But no matter what I'm going to wear, in autumn, it's very important for me to choose something cosy and warm. My green dress by Grace Q is a perfect choice. It looks great, is made of a warm fabric, and has long sleeves. Another must-have during this time of the year are matching tights or stockings. Mine are by Secrets in Lace and perfect for fall, as the brown colour makes my pale legs look like they are tanned. A chic outfit always raises my spirits, no matter where I'm spending my time. By the way: find more outfit inspiration for the office in this blogpost.
---
More green retro Garments:

---
Beside dressing myself, working is another important point in the late morning. I really like my job, however, with some snacks, it gets even better! I usually have some fruits and a prezel as a snack. It's also the time of the day when I'm having another cup of tea, or coffee, depending on how long or short the night was. 😉
---
Autumn Outfit – the Details:
Green dress: Gracy Q (no longer available)
Elegance French Heel Stockings in "Coffee": c/o Secrets in Lace – Europe
Garter belt: c/o Secrets in Lace – Europe
Shoes: Peter Kaiser
Handbag: Vintage
---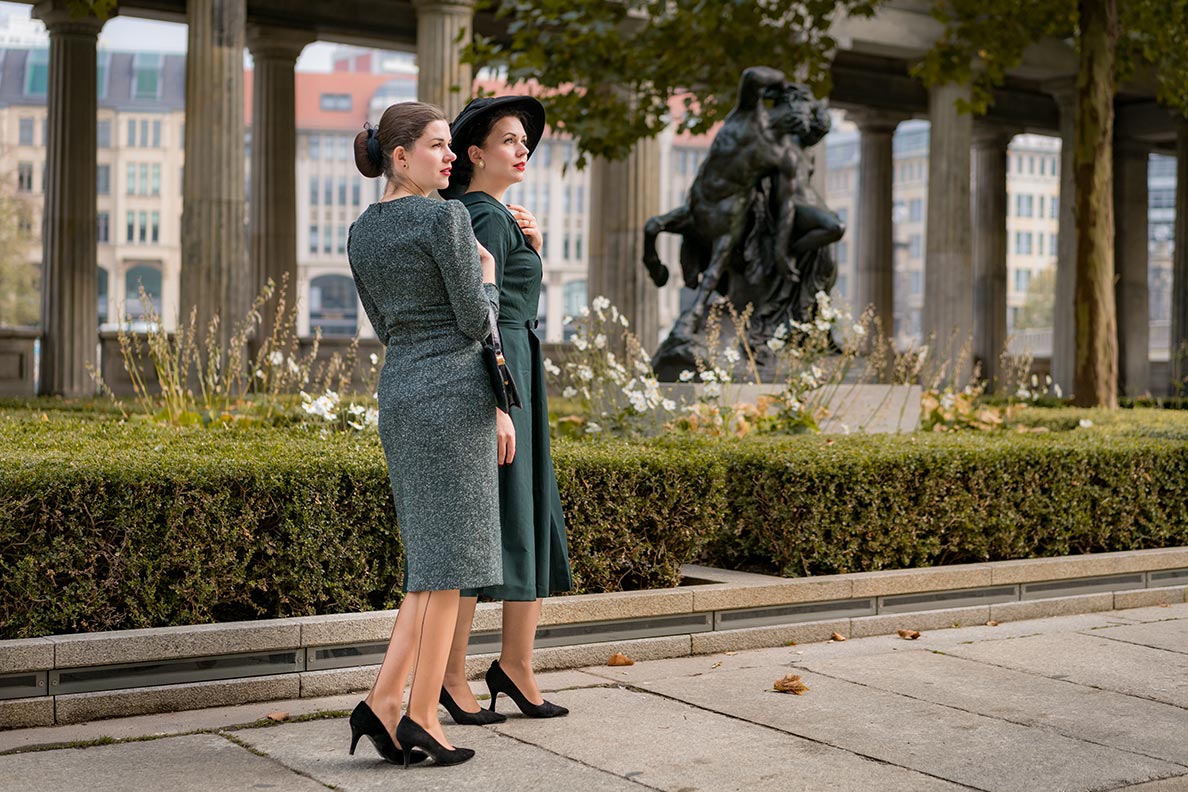 ---
Noon: Break & delicious Pumpkin Soup
Is there something better in autumn than spending lunch break with a delicious pumpkin soup? This is such a healty meal which makes replete, and warms the body from the inside. If you like, you can have lunch outside with a huge blanket. Creative people can also hollow out the pumpkin and use it for decoration. I am creative, but I'm also clumsy, so noone dares to give me a knife. This is why my pumpkin decoration is made of porcelain.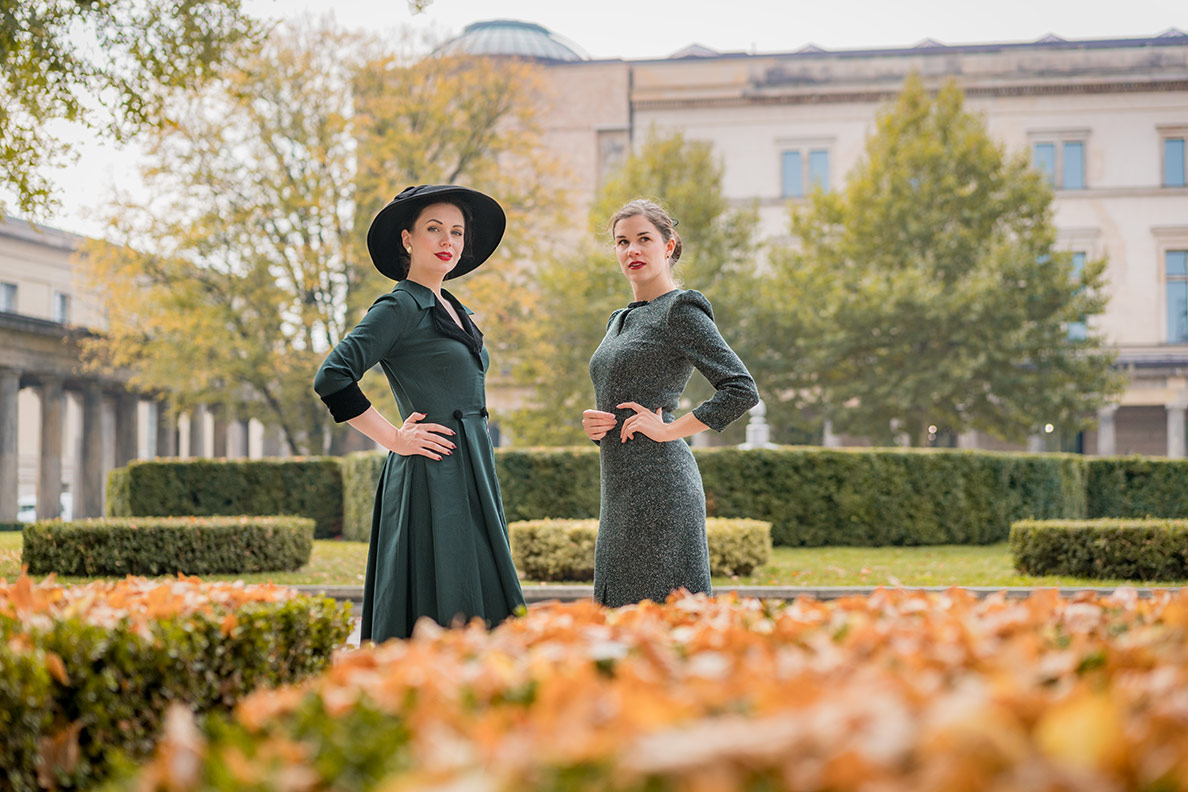 ---
Afternoon: Coffee/Tea & Cake
While I do my last work during afternoon before my well deserved finishing time, I drink my third cup of tea and usually treat myself with some sweets or a small piece of cake. On my free days, I also love to do a little café tour with my friends. By the way: Find my best café tips for Munich in this blogpost. Some other fun activities for free autumn afternoons are flying the kite, building funny animals with chestnuts and thoothpicks, or simply having fun with all the leaves. When it's getting very cold and uncomfortable outside, I also like to visit a museum or watch my favourite series on Netflix.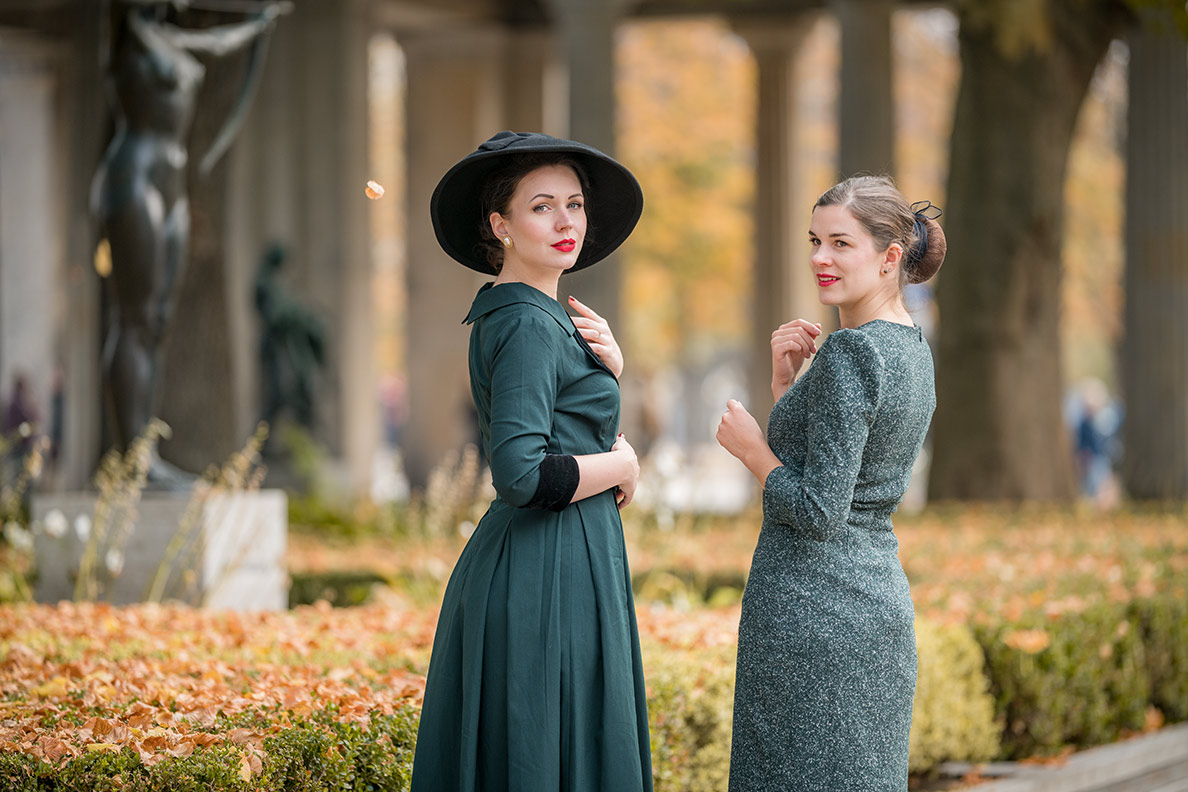 ---
Late Afternoon: A Walk in Nature
When the dawn starts, I like to go out for a short walk through the rustling leaves. After a long and busy day, this is exactly what I need to recharge my batteries and sort my thoughts. Afterwards, I like to warm up in the bathtub or on my couch with hot chocolate.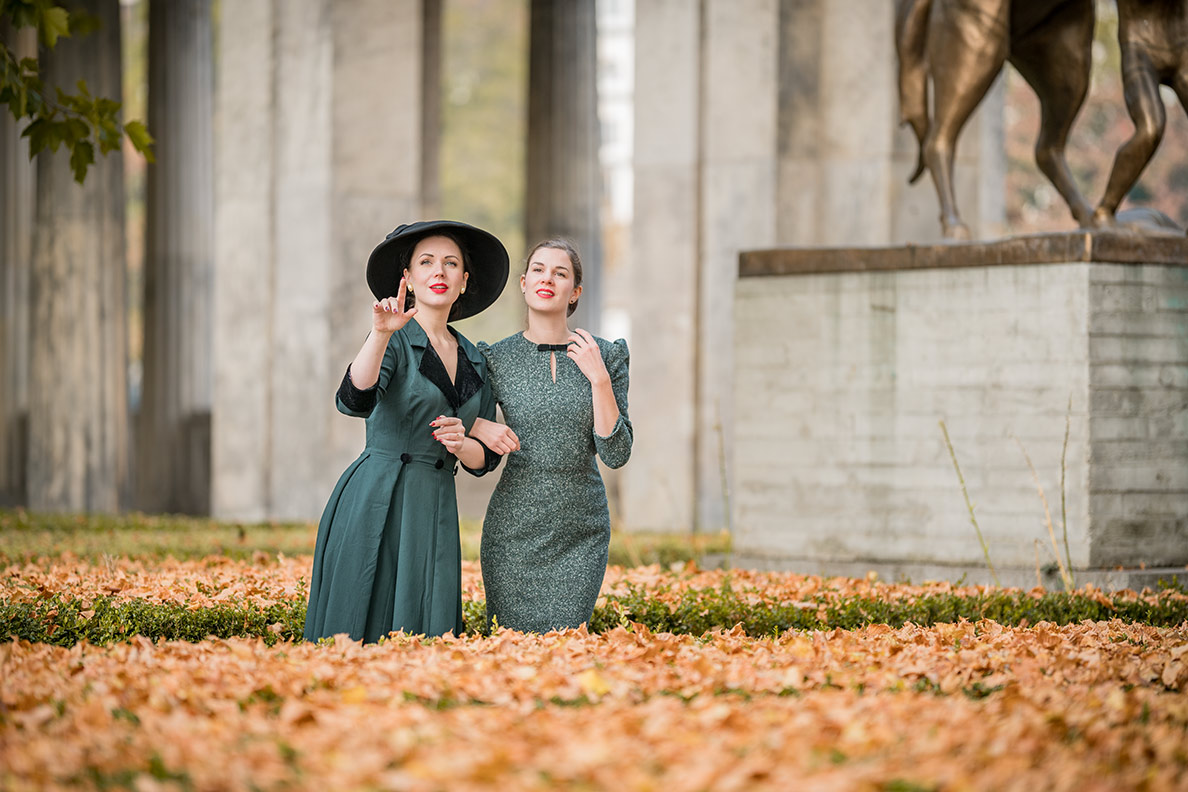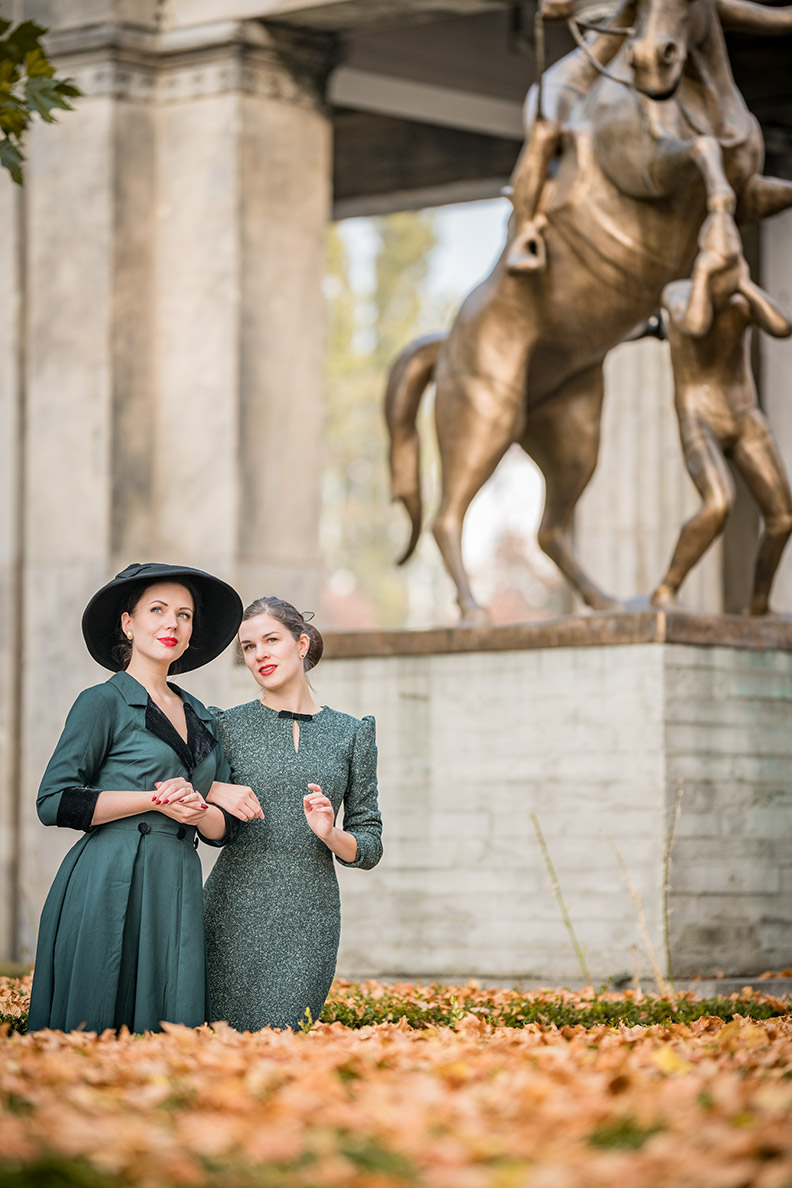 ---
Evening: Books & Candlelight
I love to finish the day with a good book, a delicious smelling candle, and another cup of tea (usually Lovely Night by Lov Organic). By the way: you will find some book recommendations in my reading category. As I'm more a night owl than an early bird, it's not unusual that I do some work on my laptop until midnight while listening to my favourite autumn playlists on Spotify. But working that long doesn't bother me. I simply sleep a bit longer the next morning. 😉
---
---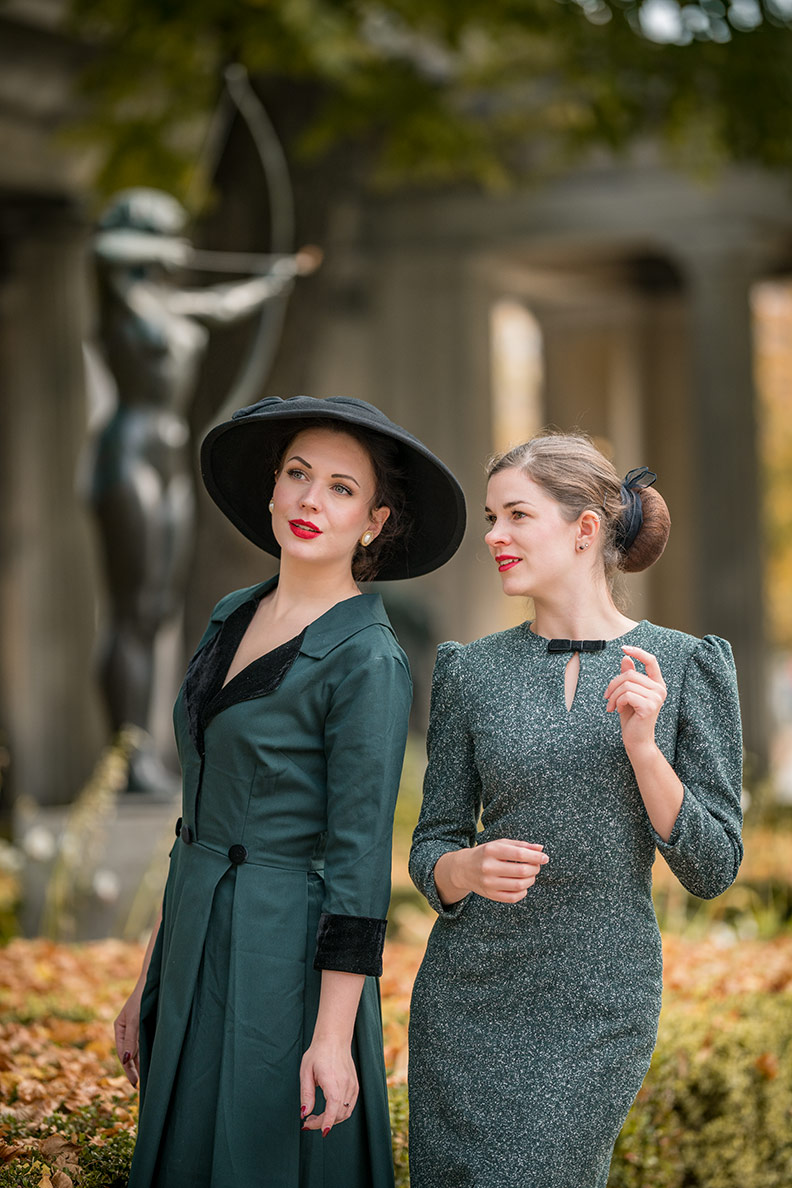 All in all, the little things make my everyday life better: Interesting conversations with colleagues or friends, delicious food, my favourite teas, good musik, and relaxed walks in nature. Often, it's also possible to combine different things, like meeting friends with a walk outside and a little photo shoots. This is exactly what we did in Berlin. I already showed you some results of our photo shoot with Nicole Rhoslynn(Madame Rhos) here. For this one, we went to Museumsinsel, by the way.
---
An now I would like to know: What makes your everyday life more beautiful in autumn? Do have some more recommendations?