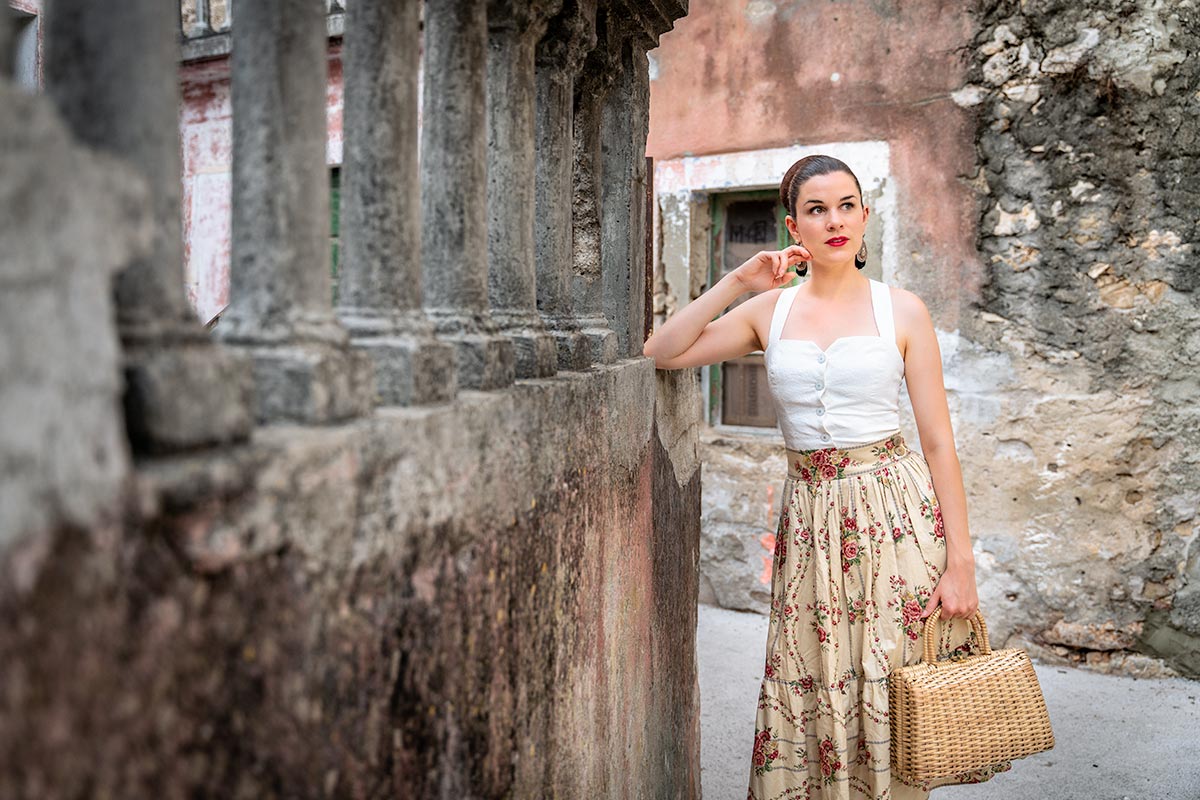 This blog contains affiliate links (marked with *). If you shop products via those links, I may get a small provision which helps me to maintain my blog. Of course the price doesn't change. Items marked with c/o were given to me as free test samples.
A perfect Outfit for warm Summer Evenings
What I will miss most as soon as I am back home in Germany, are those warm summer evenings. However, to not upset myself by thinking of my vacations coming to an end, I will enjoy those last few days here in Croatia as much as I can and will wear all my favourite summer outfits. One of my favourite combinations is a flower skirt and a subtle top. Both pieces are very versatile and can be worn with many different looks.
Outfit Details:
Skirt: Lena Hoschek
Top: Lena Hoschek, similar here*
Shoes: Miss L-Fire, similar here*
Basket bag: Vintage, similar here*
Earrings: similar here*
*Affiliate links

---
Midi Skirt for warm Summer Days and Nights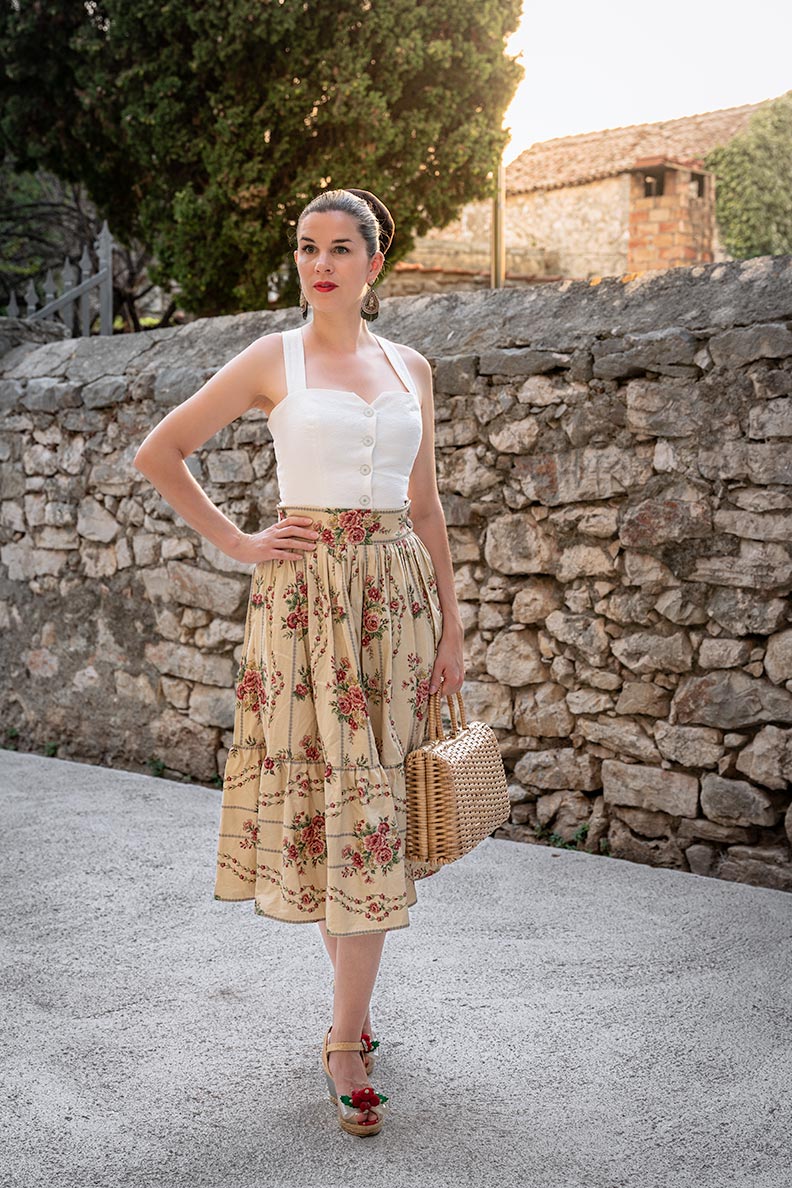 I really like midi skirts! They not only look very elegant and stylish, but are also super practical, as you won't show everyone your underwear while sitting or beding down. 😉 And since such skirts are usually very timeless and can be worn with many different tops, I am willed to spend a bit more on them. Mine is by Lena Hoschek, by the way. I also found some lovely alternatives:
*Affiliate links

---
Subtle white Tops for Summer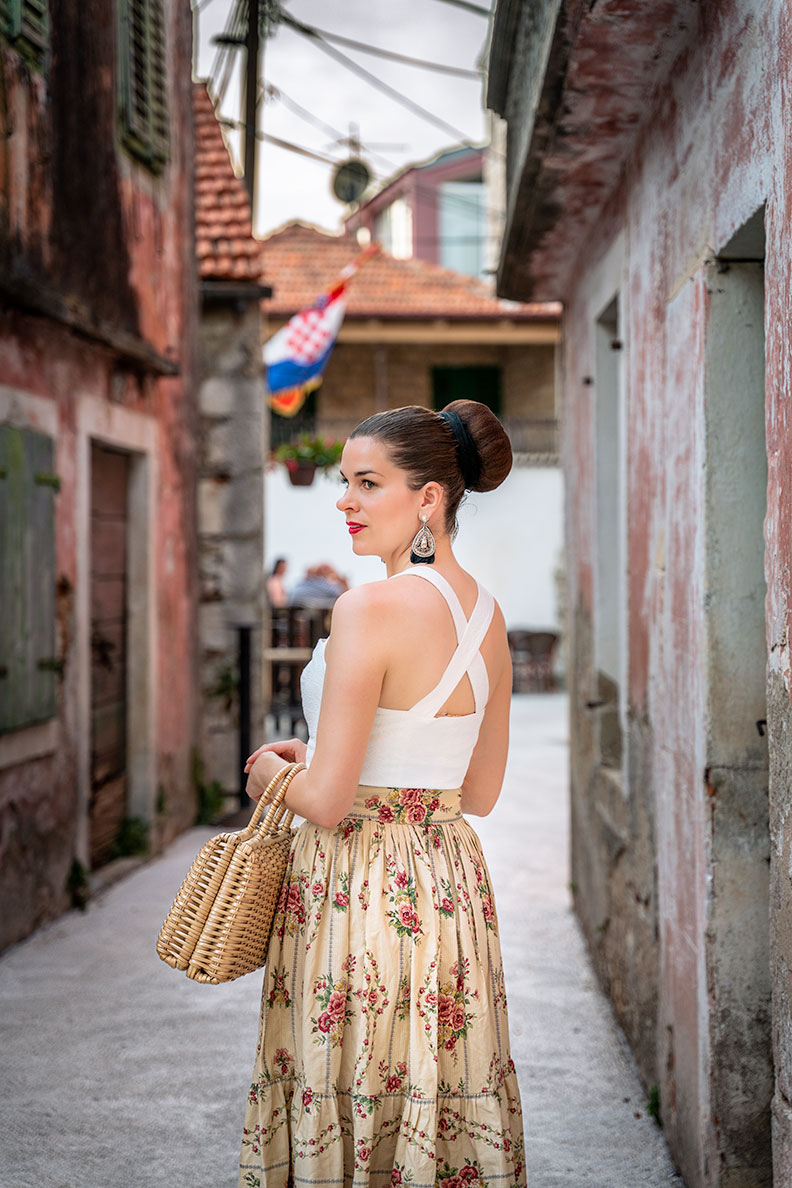 Another summer must-have for me are white tops. They go well with almost every skirt or pair of trousers and are true classics. My top is from an old Lena Hoschek collection, but I found some other lovely ones.
*Affiliate links

---
A classy Basket Bag for Summer
Of course we shouldn't miss the maybe most classic summer bag ever: A stylish basket or straw bag! I found mine in a vintage shop in Munich many years ago and still love it very much. This is definitely my most worn handbag!
*Affiliate links

---
Colourful Shoes for warm Summer Days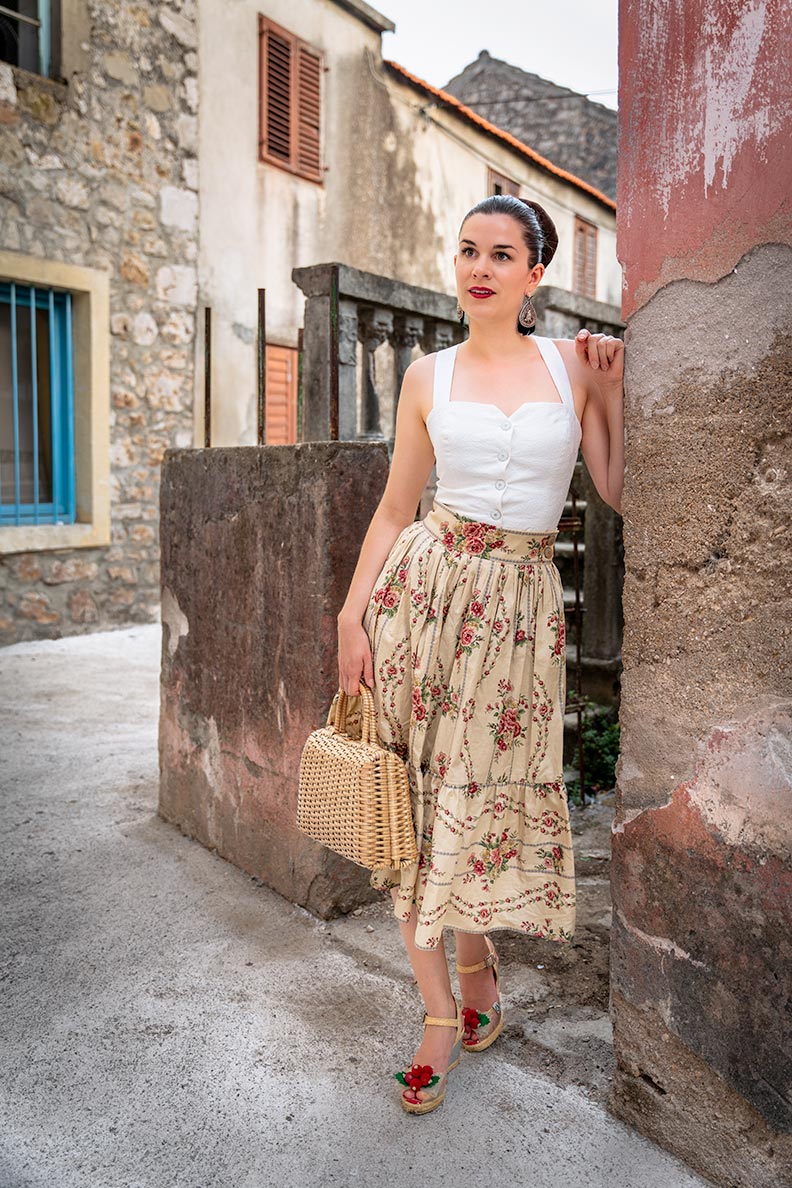 As this outfit is such a sublte and classic one, I like to wear it with fancy and colourful shoes. Mine are by Miss L-Fire and very old, but I found some gorgeous alternatives.
*Affiliate links

---
Sparkly Earrings to finish the Summer Outfit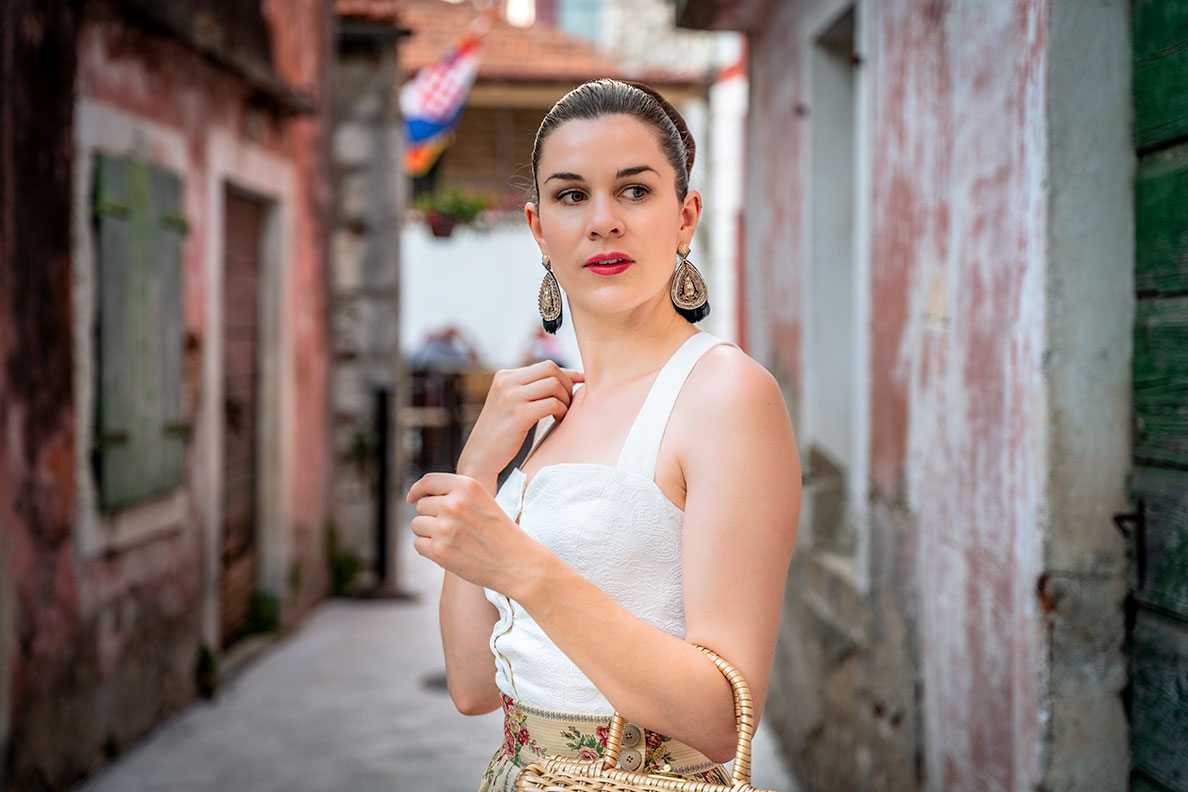 Last but not least, let's talk about jewellery. My favourite jewels for summer are huge and sparkly earrings that reflect the sunlight in such a gorgeous way.
*Affiliate links

---