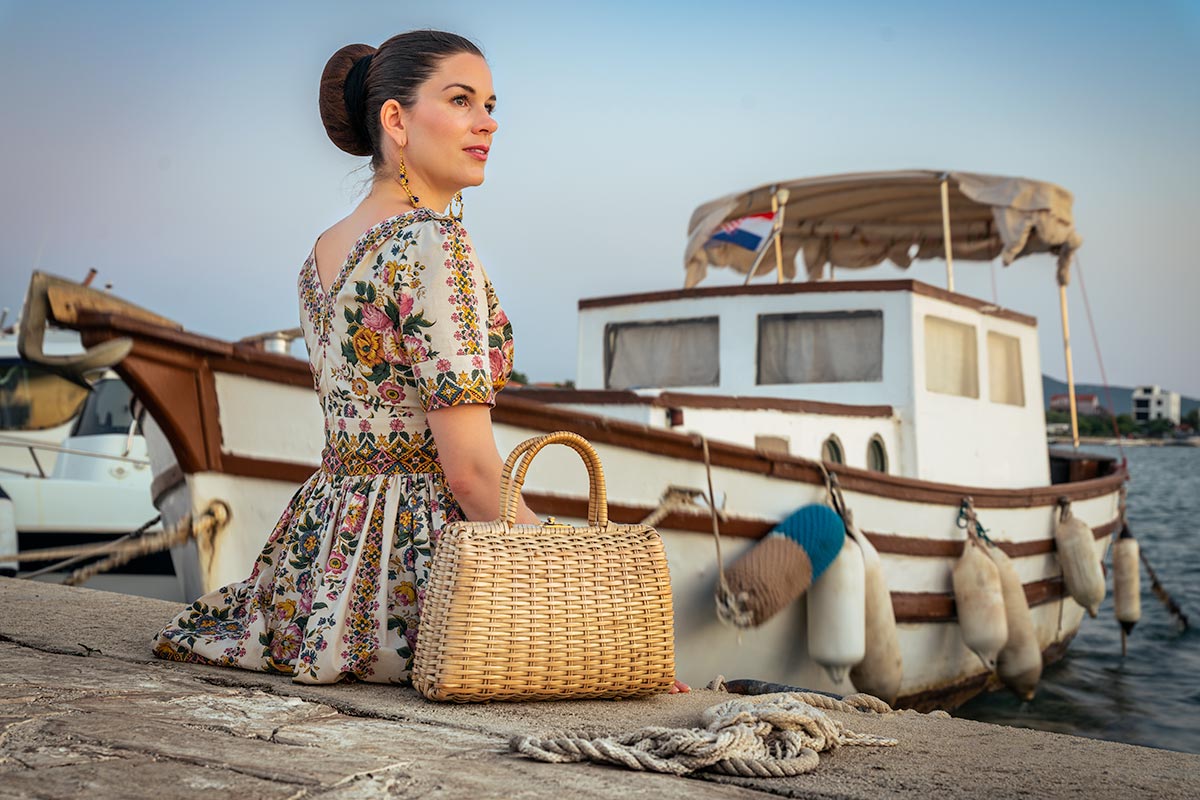 This blog contains affiliate links (marked with *). If you shop products via those links, I may get a small provision which helps me to maintain my blog. Of course the price doesn't change.
A romantic summer dress by Lena Hoschek
I still owe you a summer look! The outfit I bought at the Lena Hoschek store in Kitzbühel, to be precise. As I told you back then, I actually bought a completely different dress than I initially thought. In the following I am going to tell you why and how to keep an overview in the crazy fashion jungle with all the changing collections.
How to shop Summer Dress: My Strategy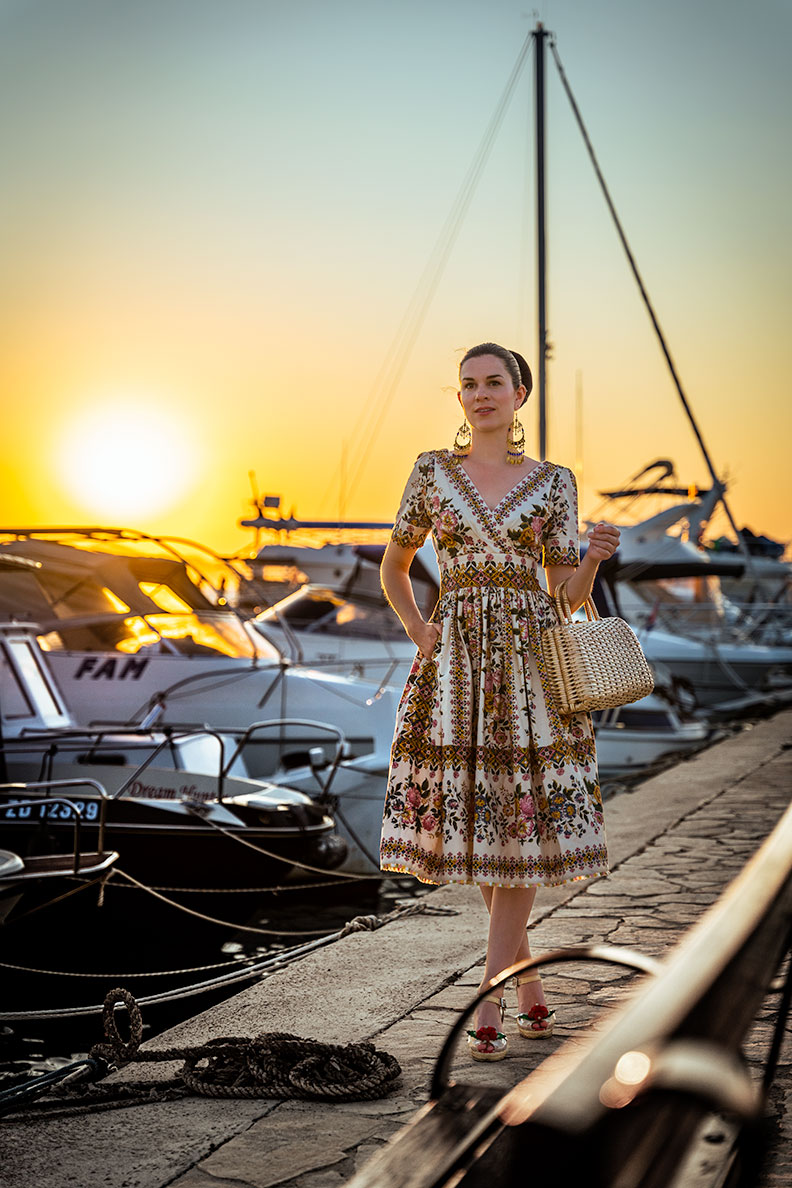 At the beginning of a new season, I always create a mood board on Pinterest with garments and styles I really like. Then, I mentally pick some favourites from current fashion collections of my favourite designers. After that, I wait until sale. I mean, sales usually start in the middle of a season, so there is still enough time to wear your new garments, but you also will save some money. Most of the time, one of my favourite pieces is still available in sale, and this is when I finally buy something.
This strategy actually works pretty well for me. It prevents me from spending a lot of money at the beginning of a season, when everything is new and exciting, but also overwhelming. It also prevents me from buying things during sale that I don't really need. So in the end, I prefer spending a bit more money on one piece that I absolutely love and will wear for many years.
After my visit at the Lena Hoschek store, I came to the conclusion that my tactic is good, but from now on, I also want to shop more at a local store than online. The summer dress from this blogpost, for example, wasn't on my wish list. I actually only fell in love with the dress, when I tried it on for the first time. The dress I thought I would buy, though, didn't really fit me. So in the end, plans are great, but you also should be flexible and open to something else.
This is why I definitely will create another mood board next season. But I also plan to visit a store to try things on. In the end, I believe this is the best strategy to find the perfect outfit for the next season.
But now, let's talk about the dress.
A romantic Summer Dress by Lena Hoschek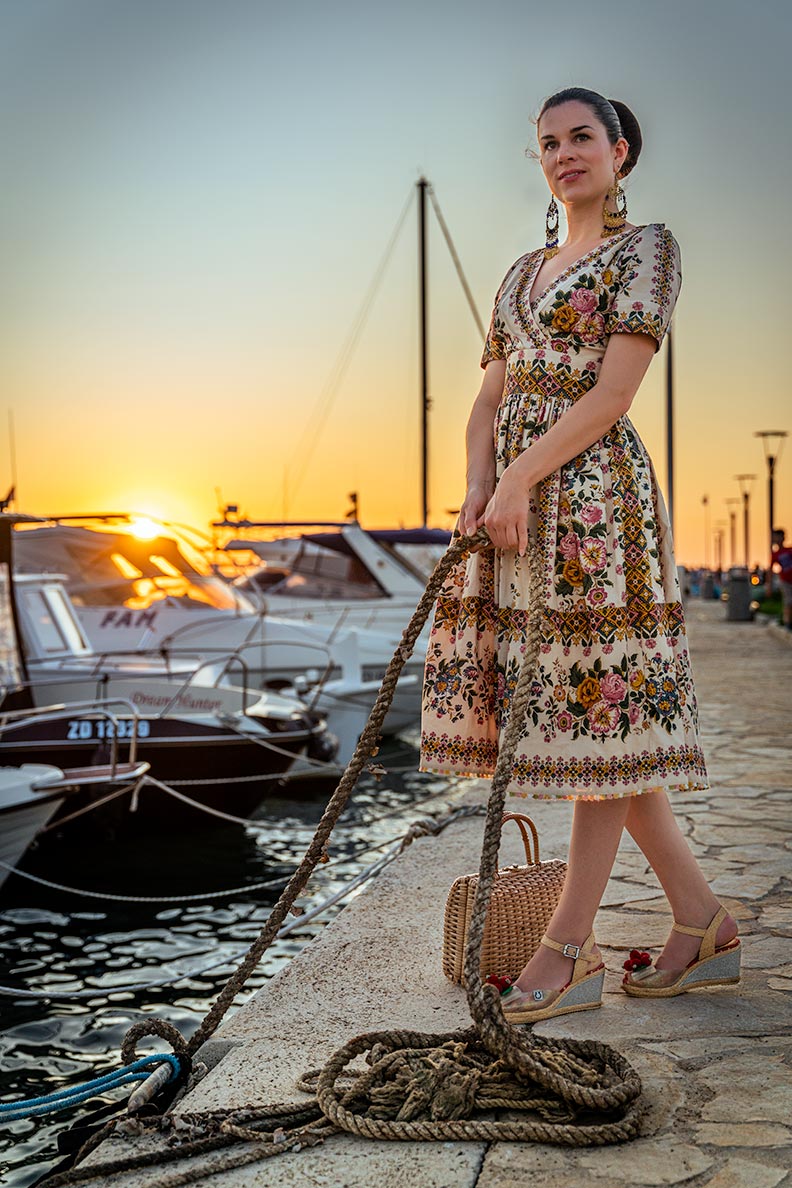 The classy cut with a fitted top and flared skirt really is a dream! Furthermore, some lovely details like pockets (always practical), a colourful hemline with short tassels as well as the V-neckline really make this dress special. My favourite thing about the dress is the romantic flower print, though!
Although the dress is from the current Lena Hoschek collection, it already seems to be sold out. Well, at least I couldn't find it online. But maybe you will find something else in the online shop. 🙂
I also found some more gorgeous and colourful summer dresses:
*Affiliate links

---
PS: I like to team the dress with some classics like basket bags, wedges as well as huge earrings. 🙂
Outfit Details:
Dress: Lena Hoschek, similar here*
Shoes: Miss L-Fire, similar here*
Basket bag: Vintage, similar here*
Earrings: similar here*
*Affiliate links

---