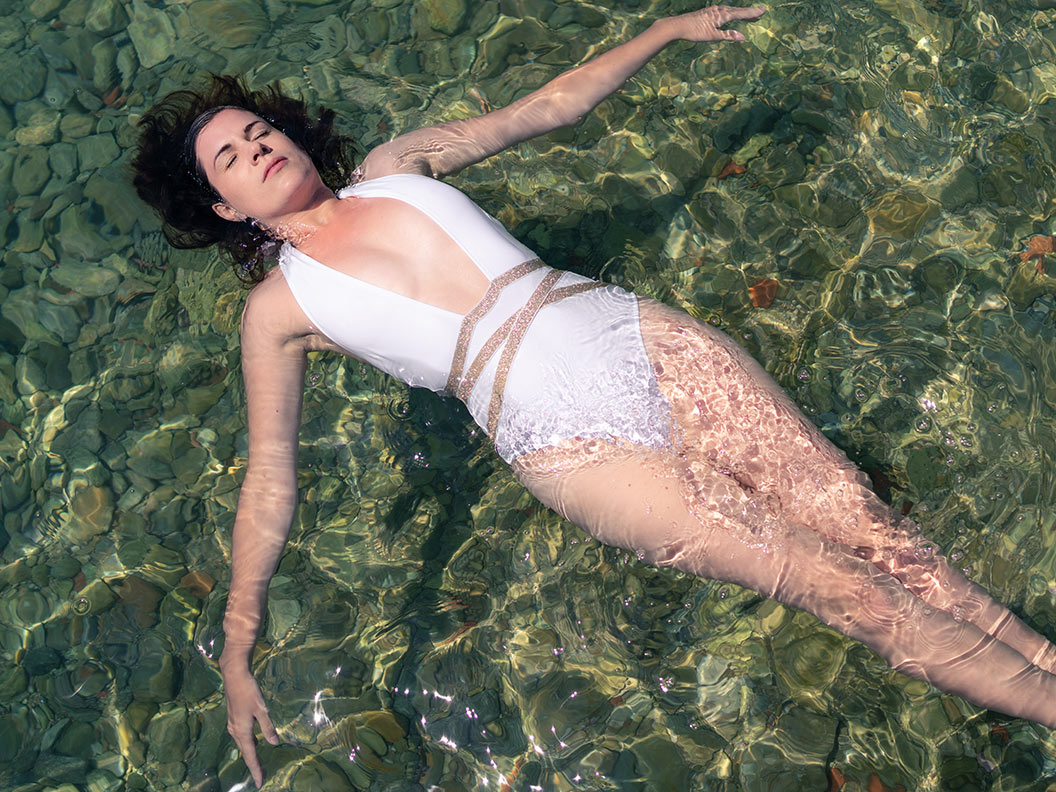 This blog contains affiliate links (marked with *). If you shop products via those links, I may get a small provision which helps me to maintain my blog. Of course the price doesn't change.
White swimsuits for the beach
Liz Taylor, Marilyn Monroe and Grace Kelly – they all wore white swimwear and looked absolutely amazing! White swimsuits look very classy, glamorous and always have a kind of luxurious vibe – and the swimsuit doesn't even have to be expensive! In this blogpost, I show you the most beautiful swimsuits in the brightest of all colours and tell you what to keep in mind when buying one.
Beautiful white Swimsuits
White swimsuits look amazing – no matter if worn at the lake in your hometown oder at the beach during summer vacation. However, they do have some drawbacks, so here is my shopping advice:
Shopping Tips:
Very light-coloured swimwear can get a bit see-through as soon as it gets wet. If you don't like this, make sure to buy swimwear that is padded or lined at certain areas. 😉
A white swimsuit worn with a pretty skirt or wide-legged trousers – that already makes a perfect summer look. So try to invest in a swimsuit that also can be worn as a chic top to make it more versatile.
---
Shop white Swimsuits:
White swimsuits are availble in a lot of different price categories. Luxurious designer swimwear is available at MyTheresa*, for example. If you prefer a more budget-friendly swimsuit, have a look at Asos* or Amazon*. TopVintage* sometimes has some pretty retro style swimsuits as well.
Elegant white swimsuits for less than 50 Euros:
*Affiliate links

---
Luxurious white swimwear:
*Affiliate links


---
What to wear whit white Swimwear
A white swimsuit is the perfect base for a stylish summer outfit! Try to wear your swimsuit with a pretty midi-skirt, cool retro shorts or wide-legged long trousers. You only need some sunglasses, a straw hat and shell-shaped earrings, for example, and you are ready for the stylish beach bar or a trip to the city. Tip: in coastal cities like Zadar, for example, you can even jump into the water when it gets too hot. 😉
*Affiliate links

---