Advert/affiliate links. This blog contains affiliate links (marked with *). If you shop products via those links, I may get a small provision which helps me to maintain my blog. Of course the price doesn't change.
Festive vintage inspired outfits that will make Christmas even more beautiful and stylish
For the first time in many many years, I was able to enjoy pre-Christmas season. I decided to keep it quiet, relaxed and even some kind of reflective this time. I baked, met family and friends, drank some punch and decorated the flat. This is why I really feel ready for Christmas. I am well prepared, have outfit plans and gifts for everyone. And if you are still searching for some outfit inspiration, good you are here, because this is the perfect blogpost for you. No matter if a relaxed brunch with friends or a glamorous dinner – I have Christmas outfit ideas for (almost) every occasion!
Feminine Christmas Brunch with your best Friends
*Affiliate links
Tea, croissants and petit fours: Is there something more beautiful than enjoying a festive brunch with your best friends? My perfect outfit for this occasion is pink, sparkly and very feminine.
*Affiliate links

---
Cosy and warm Outfits for a Christmas Walk
*Affiliate links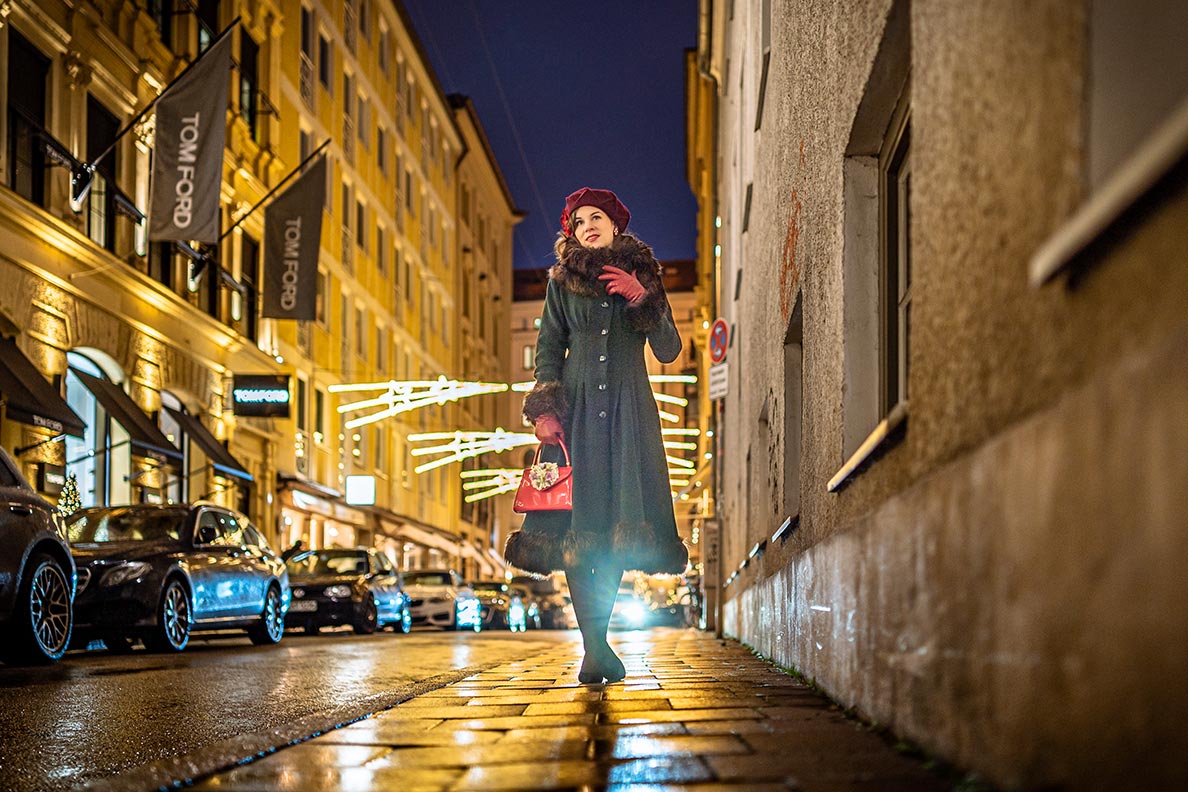 The Christmas walk is one of my favourite traditions. During the holidays, it can get quite busy and hectic at home – although it should be quiet and harmonious. Fresh air really helps to calm everything and everyone down. Furthermore it is the perfect time to enjoy the wonderful Christmas lights outside for one more time. Warm outfits and coats are a must, of course.
*Affiliate links

---
Festive vintage inspired Outfits for the Christmas Party with Family
*Affiliate links
For the Christmas party with the family, I prefer it cosy and warm. So plaids are perfect! They go super well with cosy turtle necks, look still festive, but are also not too much.
*Affiliate links

---
The glamorous Christmas Dinner
*Affiliate links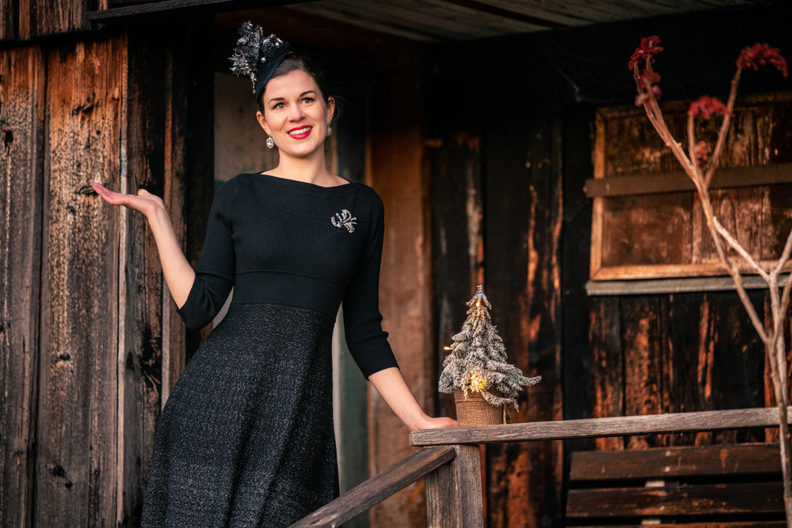 Christmas is the perfect occasion to wear all the sparkles. No matter if the little black dress, a red or gold one – everyone looks great with diamonds, fascinators and sparky accessories.
*Affiliate links

---
And now, I wish you wonderful Christmas days with your loved ones!