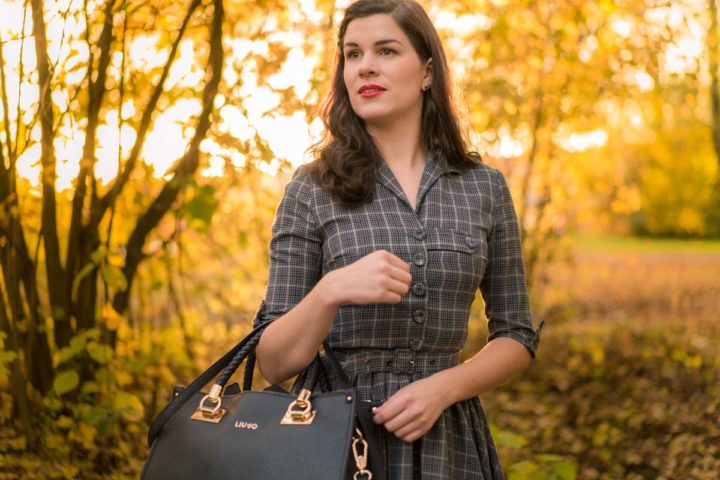 Actually, I wanted to share my ootds on a regular base. Unfortunately it's getting dark during this time of the year so early, so I wasn't able to take photos of my daily looks most of the time. However, we took at least some pictures of my latest winter outfits which I want to share with you in this blog post.
---
A Sunday Walk with a warm Tartan Dress by Miss Candyfloss
Here you can see a typical Sunday look. I was too lazy to do my hair and my makeup is very easy as well: Mascara, eyebrow powder,  blush, and red lipstick – that's it.
The dress was designed by Idda van Munster for Miss Candyfloss last year, read more in this blog post. I wear the dress a lot during this time of the year since it's warm enough for cold autumn and winter days. In combination with opaque tights, boots, and a big handbag, this is  a perfect look for every day.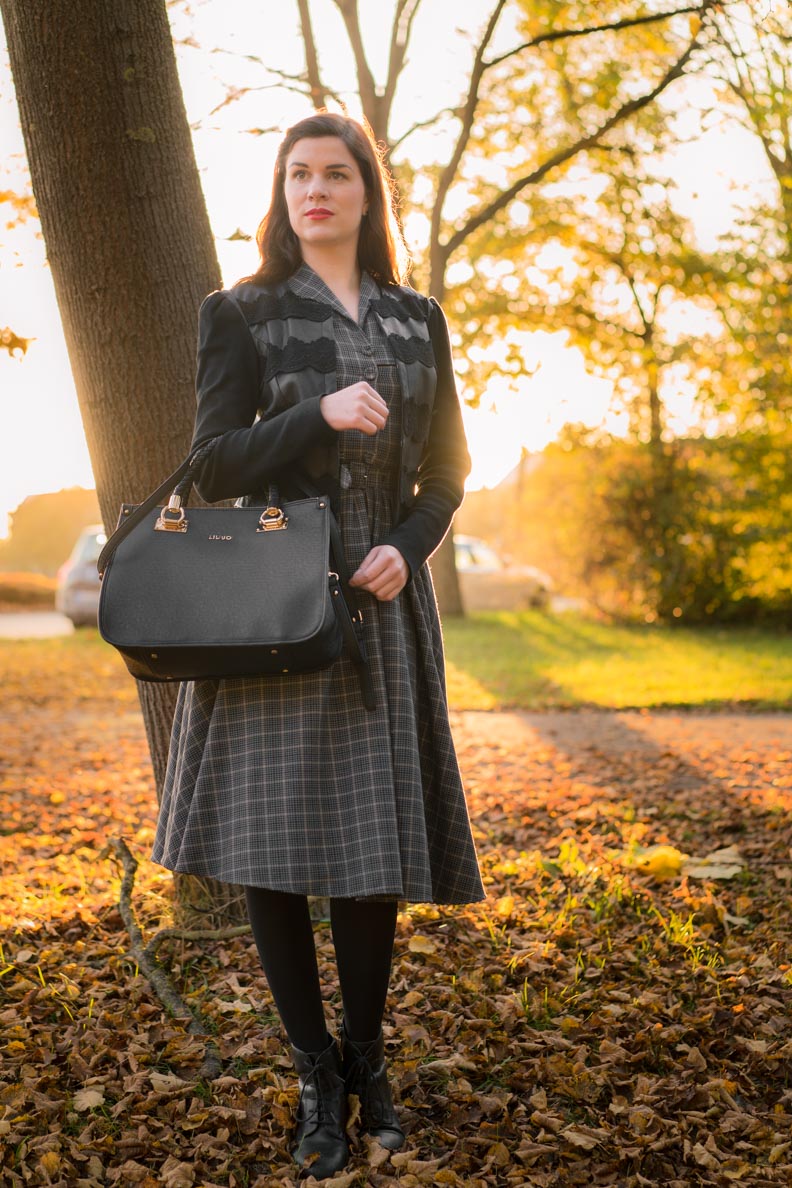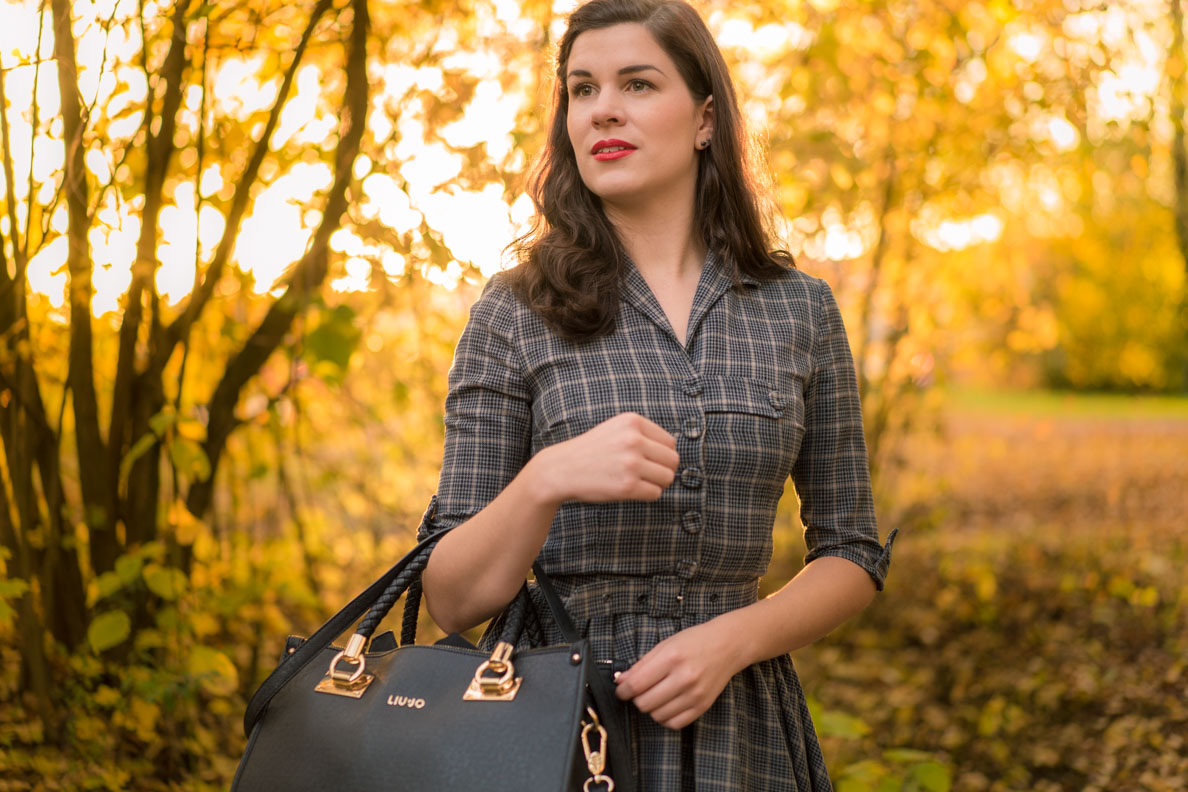 Dress: Miss Candyfloss (similar here)
Handbag: Liu Jo
Jacket: Morgan (very similar here
)
Tights: similar here
Shoes: similar here
---
A cosy and warm retro Outfit for Christmas Market
I love Christmas markets! There are so many sweets, mulled wine, and lots of Christmas decorations available. Of course warm clothes are a must since it's pretty cold here in Sothern Germany in December. This time I chose a super cute Christmas jumper by Hell Bunny, which I already showed you here. A cosy fake-fur jacket which I wore in Padua lately keeps me warm. Booties, a beret, and gloves finish this warm retro outfit for a visit at the Christmas market.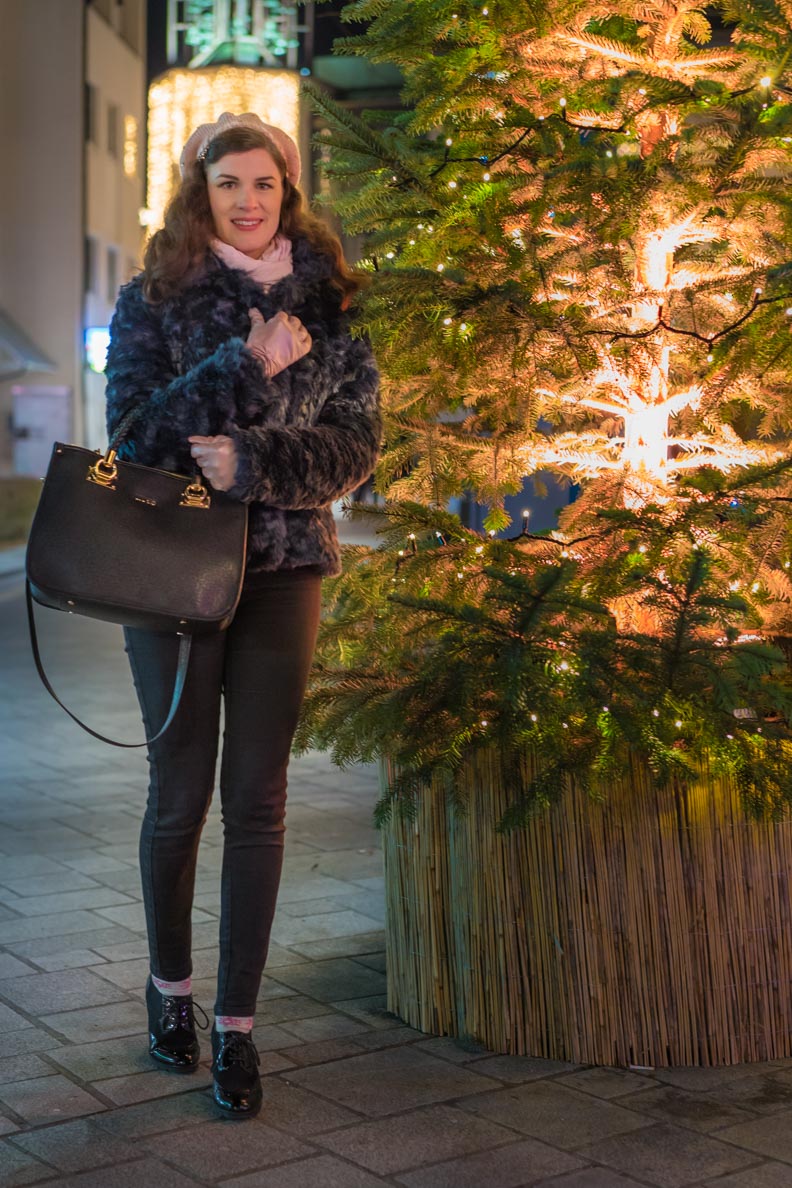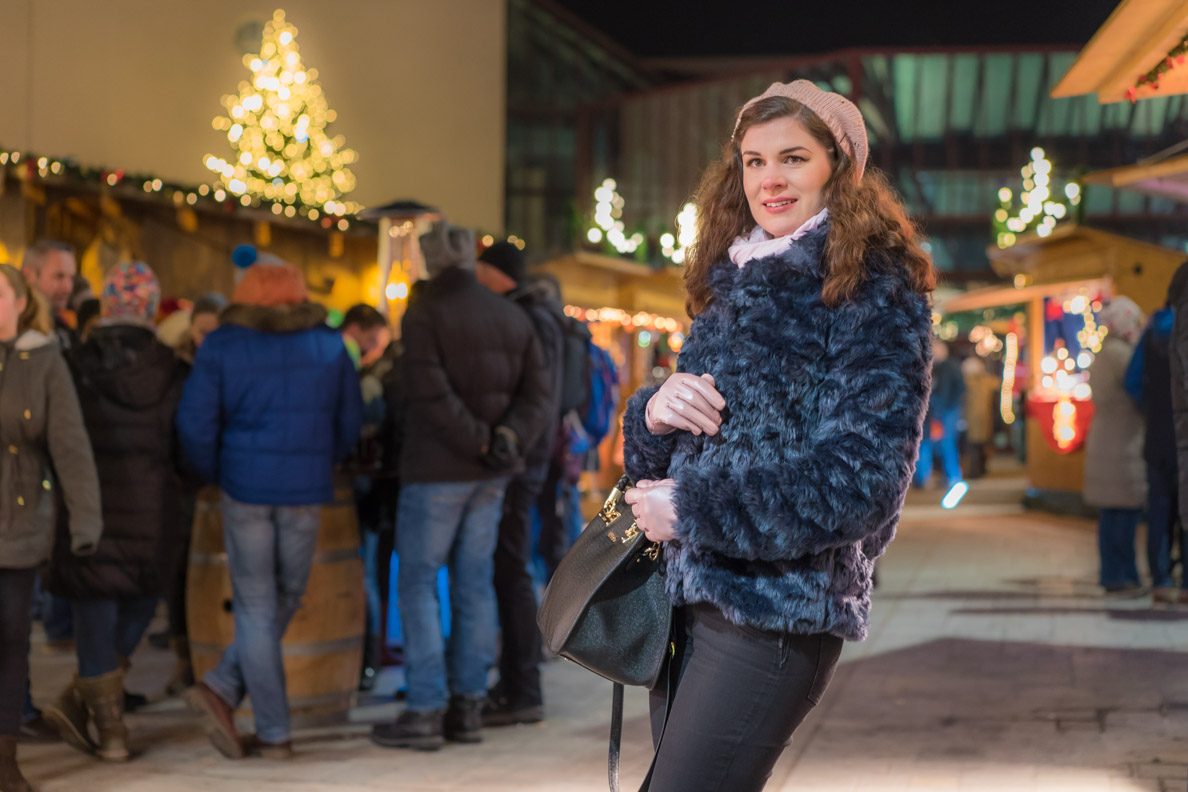 Pants: Steady Clothing
Jacket: similar here
Sweater: Hell Bunny
Beret: Anna Field
Scarf: similar here
Earrings: Glitter Paradise
Gloves: Tommy Hilfiger (available in grey
)
Shoes: Deichmann
Handbag: Liu Jo
---
A true vintage Evening Gown from the 50s
Those pictures are acutally super old, from last December when I was in Ludwigsburg for a photo shoot to be precise. Since the light was so beautiful outside, we decided to take some photos but never shared them in an outfit post. I found them a few days ago and wanted to show them to you, especially since the dress is amazing for festive pre-Christmas time. Read more about this exquisite vintage piece here.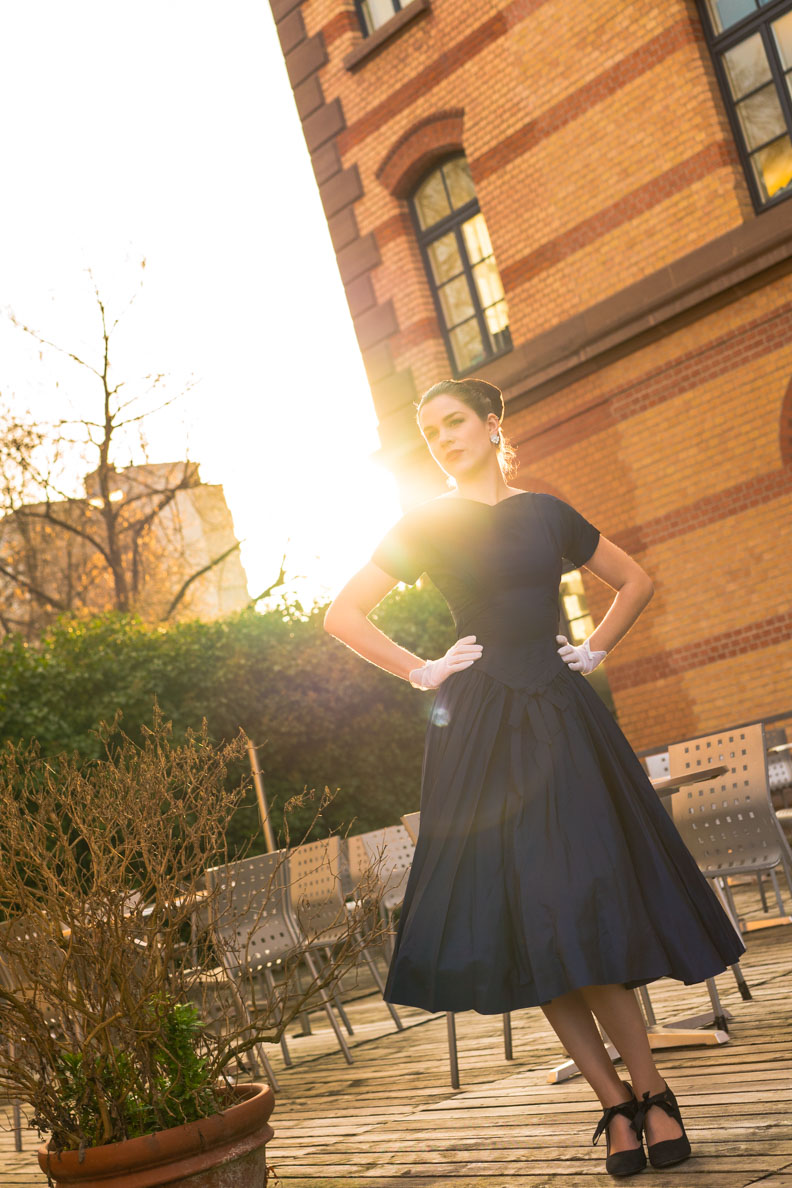 Dress: Vintage
Gloves: Vintage
Shoes: similar here