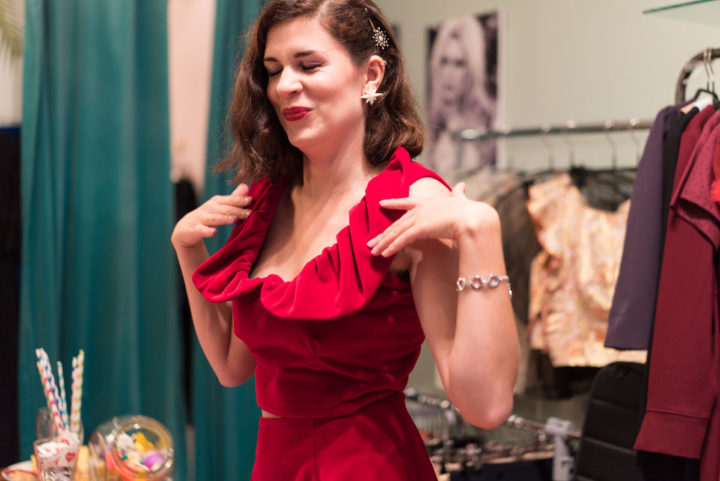 Top ten outfits, New Year's resolutions, or most viewed posts – there are many blogposts like this, and I must say that I enjoy reading them. But what I enjoy even more is looking at funny photos. So I decided to publish a different kind of end-of-the-year-review and show you my blog bloopers 2017 – part 2.
I wish you a wonderful New Year's Eve party, and all the best for 2018!
Blog Bloopers 2017 – Part 2
Jumping from a handrail can look super funny, right? 😉 By the way: You will find all outfit details in this blogpost.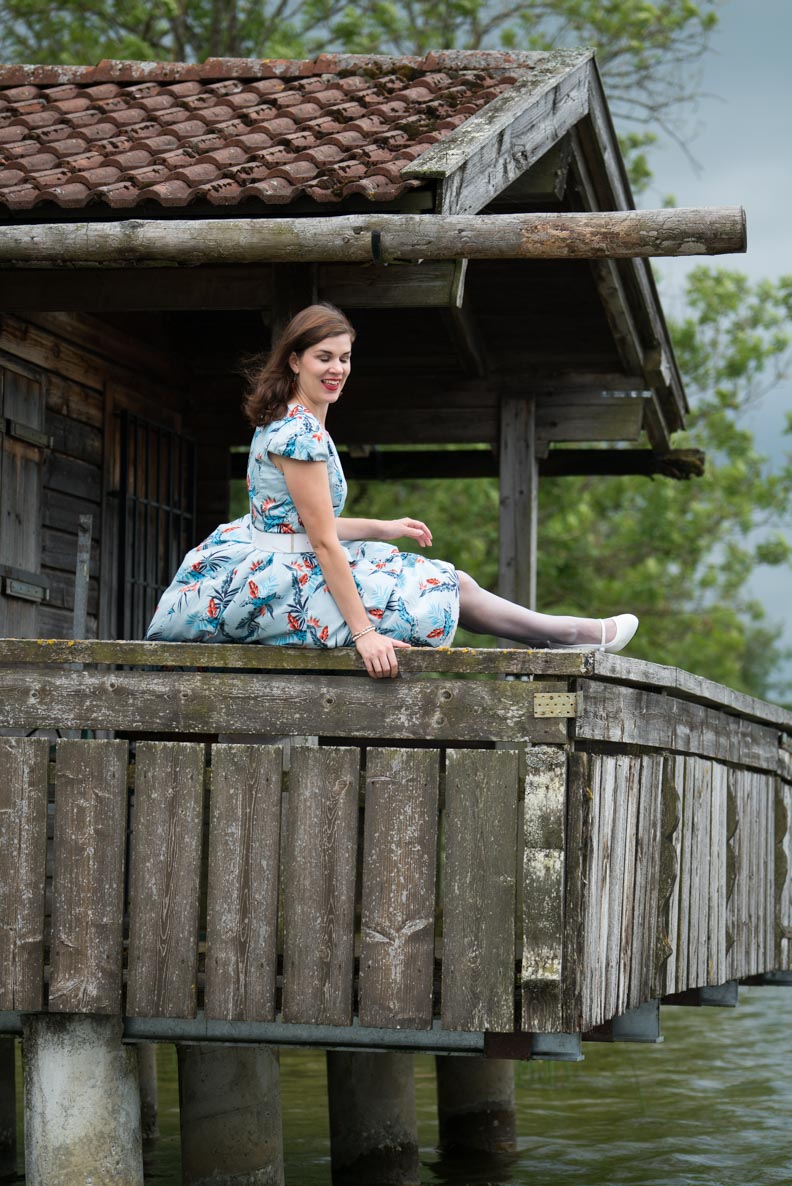 ---
The wind is not always my best friend. However, the Tropenwald Dress by Belle Couture looks stunning, doesn't it?
---
My face when I drink. 😛
---
Just look at my legs… But in the end, we got a good twirl photo as you can see here.
---
Another try, another fail. I didn't fall into the water, by the way. 😉 And if you are interested, you will find all details about the dress and lovely scarf here.
---
A test shot. 😉 Read more about the outfit in this blogpost.
---
A not so elegant jump… But the 1940s Swing Trousers by Vivien of Holloway look great!
---
At the Maison Chi Chi meets Grünten Mode event I not only ate sweets but also something sour, as you can see. 😉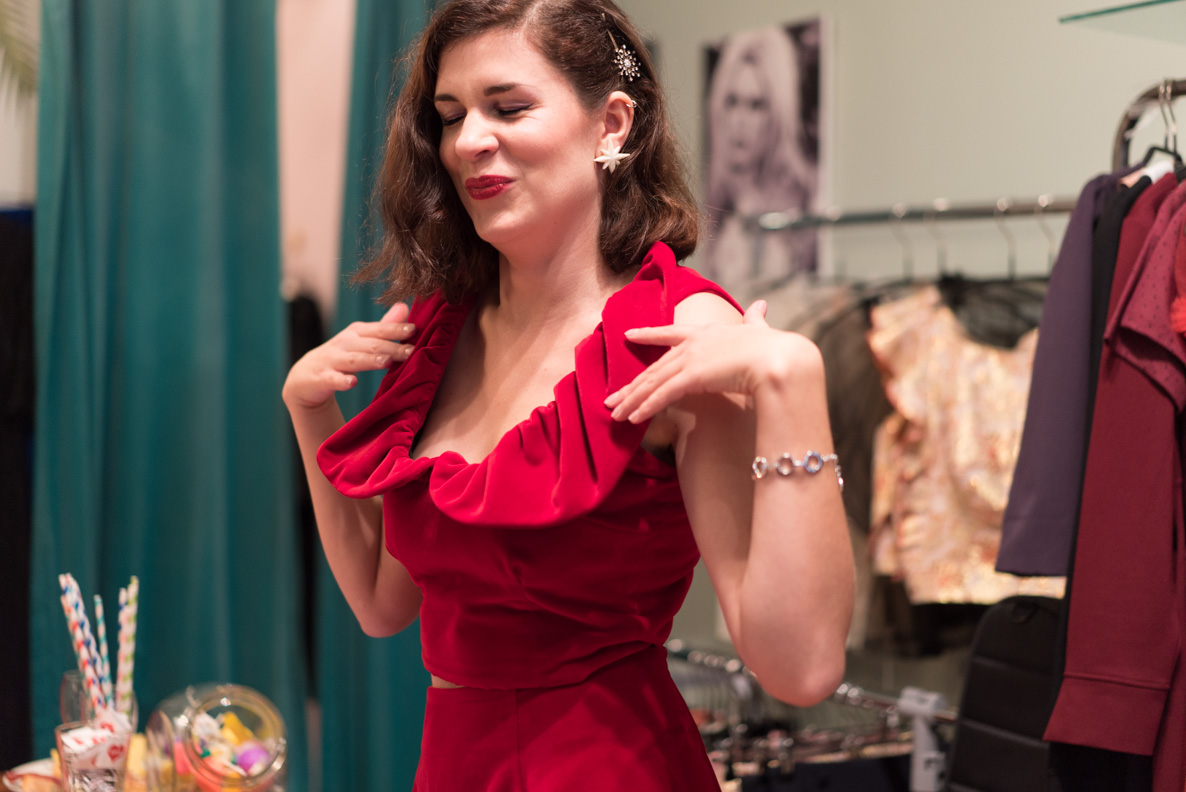 ---
When we shot the Amelia dress by BlackButterfly, it was freezing cold as this photo proves.
---
I actually wanted to blow the snow in the direction of the camera, but the snow was too wet and tacky so I decided to just throw it away. By the way: Find all outfit details here.
---
It's absolutely not possible to hide goodies from a dog. 😉 However, we took some pretty fun photos, just have a look at here.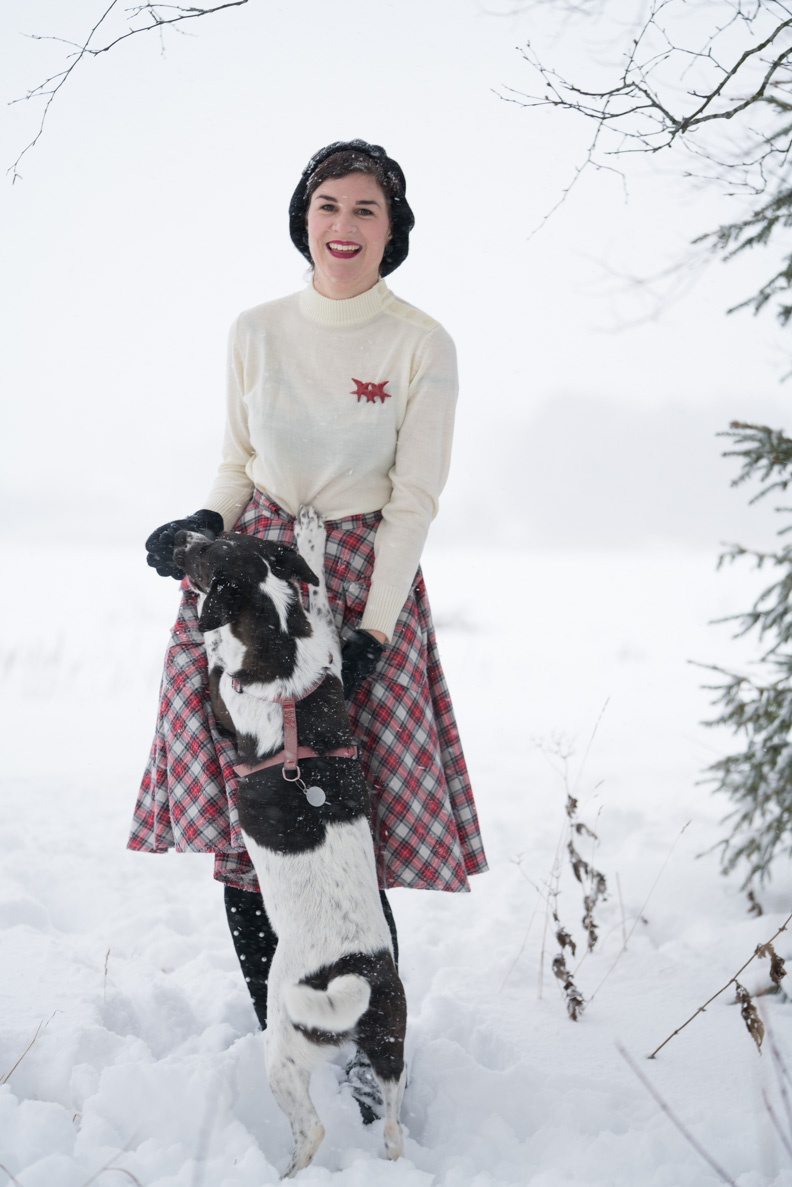 ---
Do you want to see even more funny photos? Then check out my blog bloopers 2016 and 2017 – part 1.