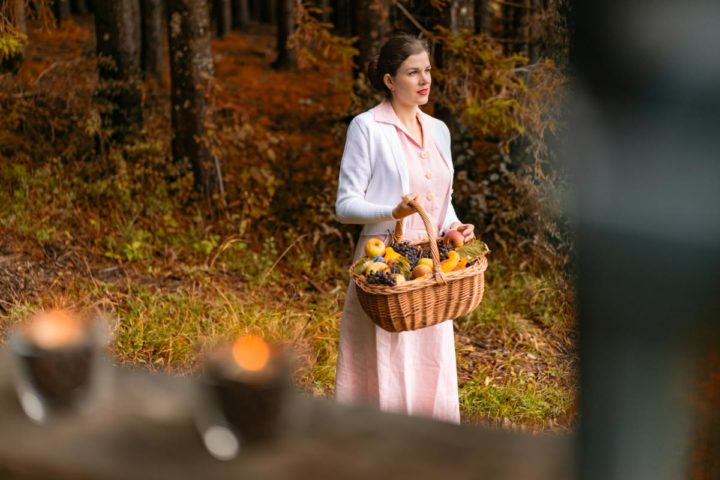 Romantic days in the countryside with the Tea Dress by Vivien of Holloway
This blogpost contains affiliate links and pr samples
Autumn is in the air, I can feel it! Although the sun still sends us some warm sun rays, the days are getting shorter, the nights colder, and the leaves more colourful. I'm currently spending some days in the countryside, drinking lots of tea and picking some fruits from the trees in our garden. My favourite place to relaxe and calm down, however, is our small cottage at the edge of the forest. With a cosy blanket, flickering candles, and a good book, this is the perfect place to enjoy the first cooler days after a very long and hot summer. And it definitely wasn't hard to choose an outfit for this occasion. The base of my look is the 1940s Style Tea Dress by Vivien of Holloway.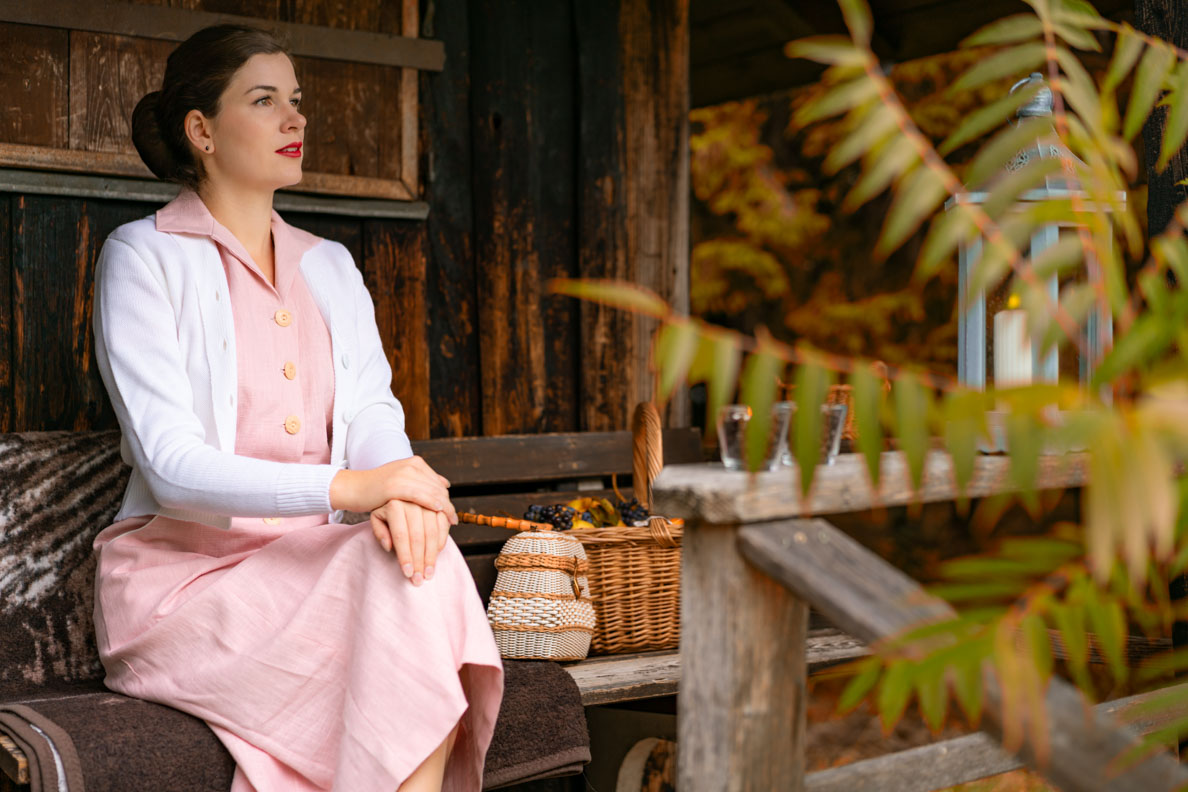 Late Summer in the Countryside with the Tea Dress by Vivien of Holloway
The divine 40s inspired Tea Dress has an A-line skirt, padded shoulders, and a blouson top. I chose "Strawberry Cream" – the colour really reminds me of strawberry icecream. 😉 Due to it's Linen fabric, the dress is perfect for warm summer days. As soon as it's getting cooler, I team the Tea Dress with the Jenny Cardigan by Vivien of Holloway.
I already own the Jenny Cardigan in "Teal" (click here for more) as well as in a dark red (click here for more). And as it's such a comfy, warm, and practical piece, of course I couldn't resist and had to had the white one as well.
By now, it's also already to chilly for bare legs, so it's time to take out my stockings again. This time, I'm wearing the Elegance French Heel Stockings by Secrets in Lace. Beige shoes, hairflowers, and a vintage basket bag finish this comfy and cosy retro outfit for late summer days.
By the way: In this blogpost, I tell you more about my favourite stockings, and click here to learn more about my garter belts.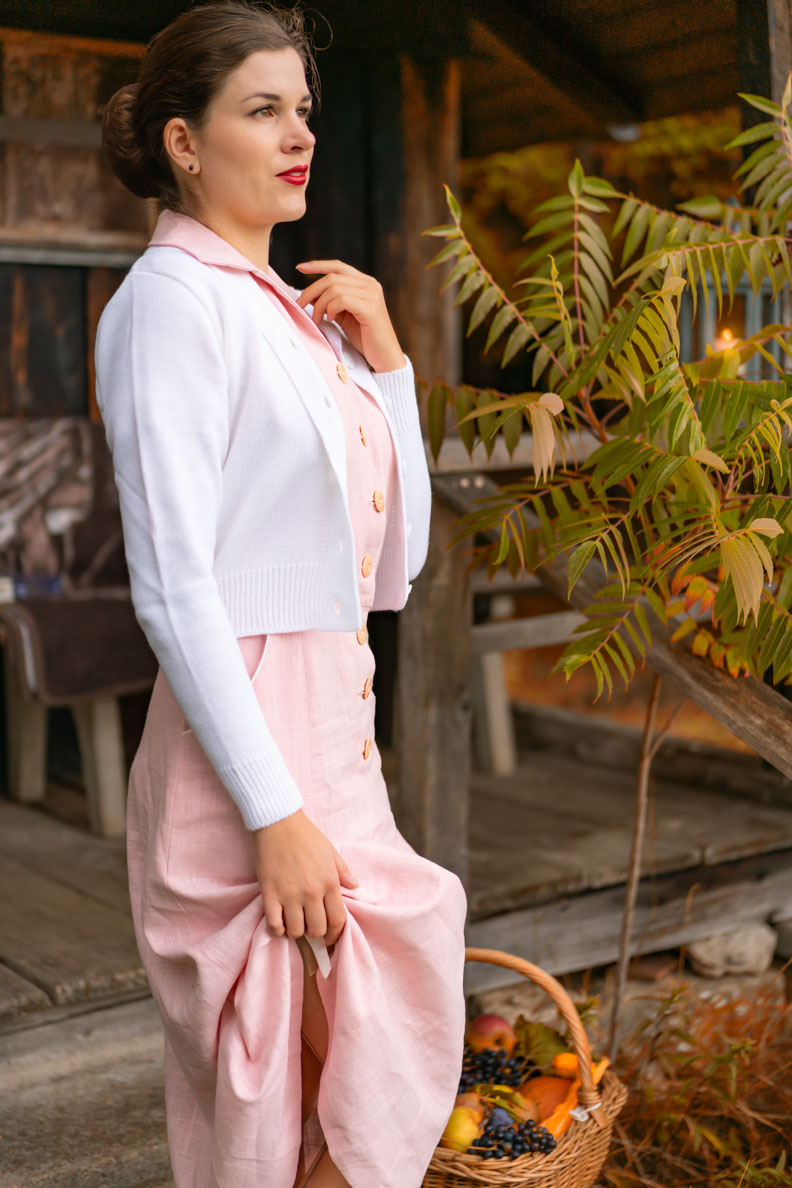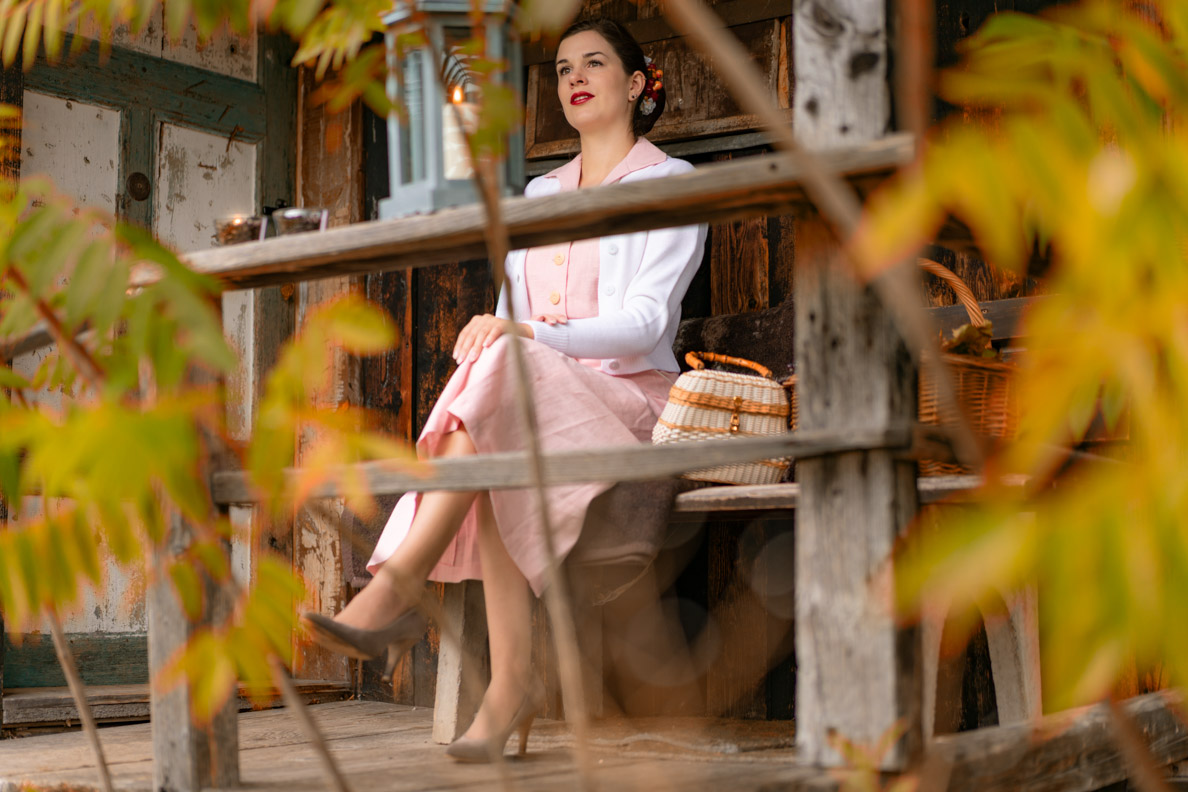 ---
Outfit Details:
Tea Dress: c/o Vivien of Holloway
Jenny Cardigan: c/o Vivien of Holloway
Elegance French Heel Stockings: c/o Secrets in Lace – Europe
Speakeasy Fashion Garter Belt: c/o Secrets in Lace – Europe
Pumps: similar here
Basket bag: Vintage, similar here and here
Hairflower: Sophisticated Lady Hairflowers
---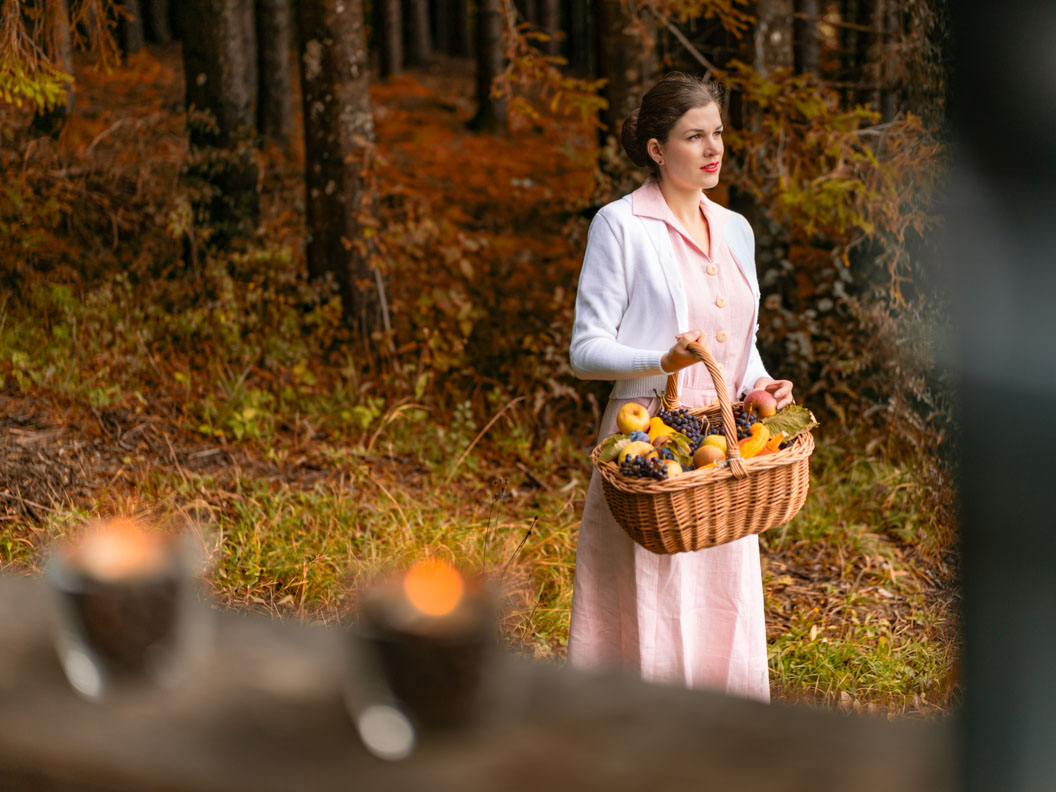 ---
An autumnal retro Makeup
As soon as summer is coming to an end, I like to apply more makeup and finally feel inspired again to do my hair. This time, I got inspired by all the colours of fall. On my lids, I apply a rusty brown eyeshadow, and on my lips, I use a deep red lipstick.
---
Makeup Details:

---