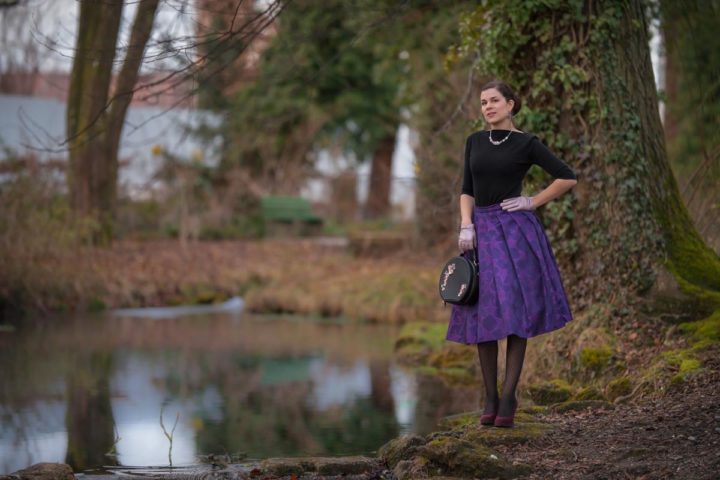 Is it okay to wear stars after Christmas? Yes, of course! But I had to convince myself first. The beautiful Purple Star Skirt from the latest winter collection was a Christmas present from Sara, the woman behind the 60s label Grünten Mode. I wrote a lot about Grünten Mode here on the blog, so I'm sure you already know this gorgeous small brand from Germany by now. The Purple Star Skirt is simply perfect for Christmas and New Year's Eve. However, it would be a shame to hide this lovely skirt in my closet for almost a year after festive season. Therefore, I thought about how I could team the skirt in a different way so that it works in the new year as well. In the end, I came up with a pretty look that's perfect for a funny evening with friends.
Perfect for an Evening with Friends: The Purple Star Skirt by Grünten Mode
The sparkly purple star pattern on the swing skirt is a real head-turner and looks super glamorous. About three metres of fabrics are used to creat the Purple Star Skirt which is even more visible if one wears a super voluminous petticoat underneath. By the way: The skirt is also available as an ensemble with a matching top, just have a look here. But as I wanted to overcome the festive look, I decided to rather team it with the black Slash Neck Top by Vivien of Holloway which you maybe already know from this blogpost.
During festive season, I would team the skirt with silver accessories. But as Chrsitmas is over, I went for light pink and lilac jewellery. My necklace is a true vintage piece from wunder-same-vintage, my earrings are from Maison Chi Chi. A round handbag with flower embroideries makes me think of spring, while purple shoes, and gorgeous tights with lovely details by Chantal Thomass finish the charming retro outfit.
A makeup with fresh and light colours is the cherry on the cake of this look.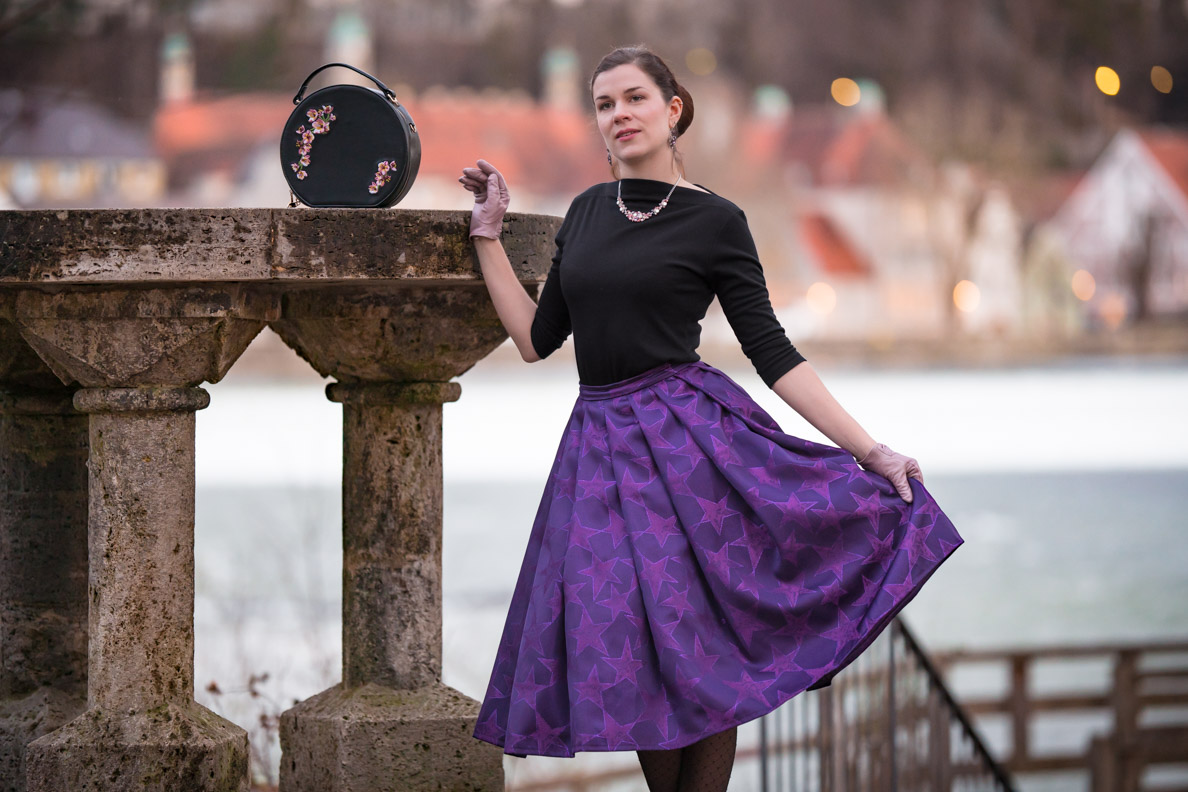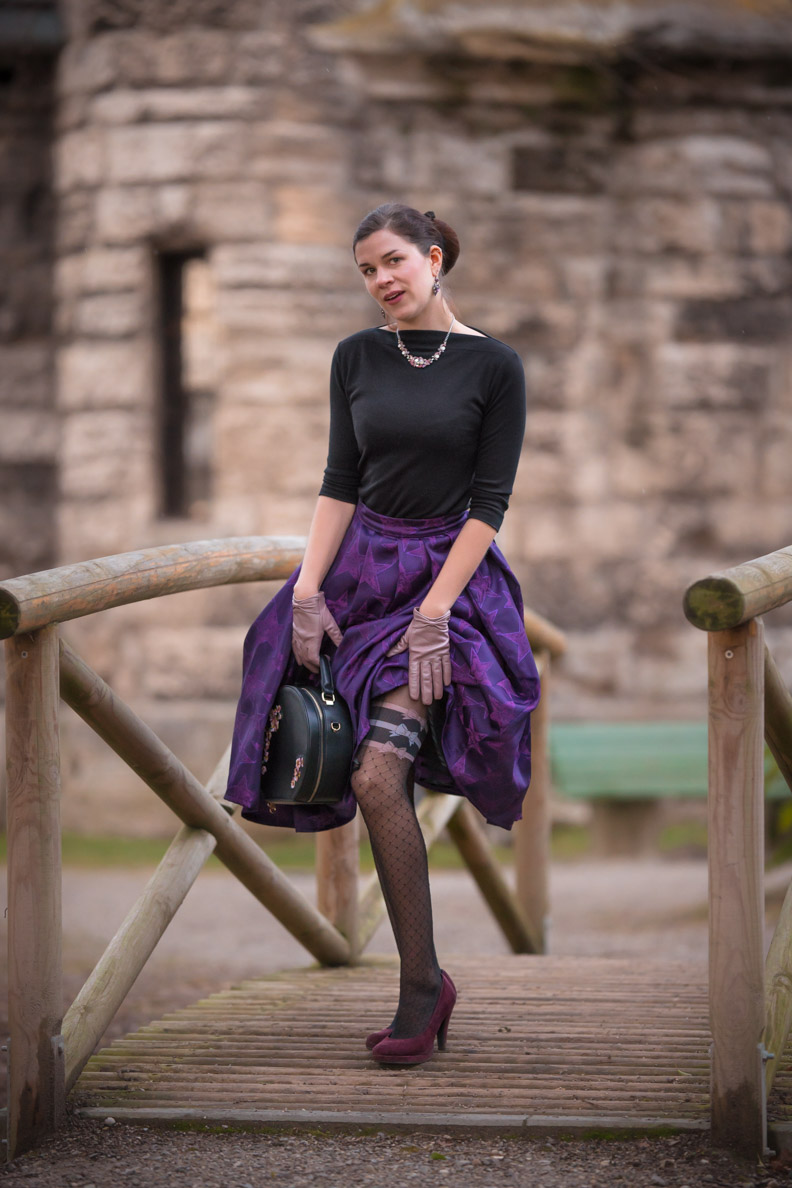 ---
Shop the retro Outfit (EU):
Purple Star Skirt: c/o Grünten Mode
Petticoat: c/o Belle Couture, similar here
Slash Neck Top: c/o Vivien of Holloway
Tights: Chantal Thomass
Shoes: Jane Klain, similar here
Gloves: Thommy Hilfiger, similar here
Handbag: Banned Apparel, similar here
Necklace: Vintage via wunder-same-vintage
Earrings: via Maison Chi Chi Vintage, similar here

---
Shop the retro Outfit (US):