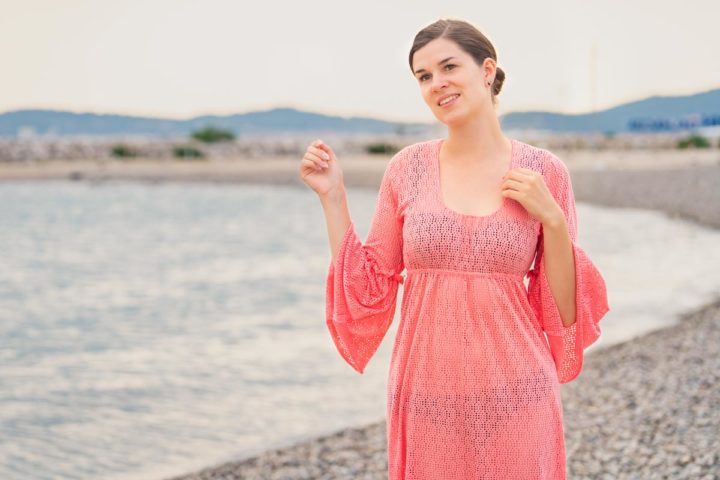 Beach outfit: The Dolly P.'s House Dress by Grünten Mode
This blogpost contains affiliate links
I'm late, really late. I actually wanted to show you the photos of this simple but definitely cool beach look in August. But I believe you know how it is: After holidays, there is always so much work and if I don't do everything immediatly, procrastination hits me hard. 😉 At least, it is the beginning of September, so in many southern countries it is still summer. I know this, as I'm in Italy and South France at the moment. And for everyone who lives in an area where autumn has already started, this is maybe a good inspiration for the next vacation at the beach.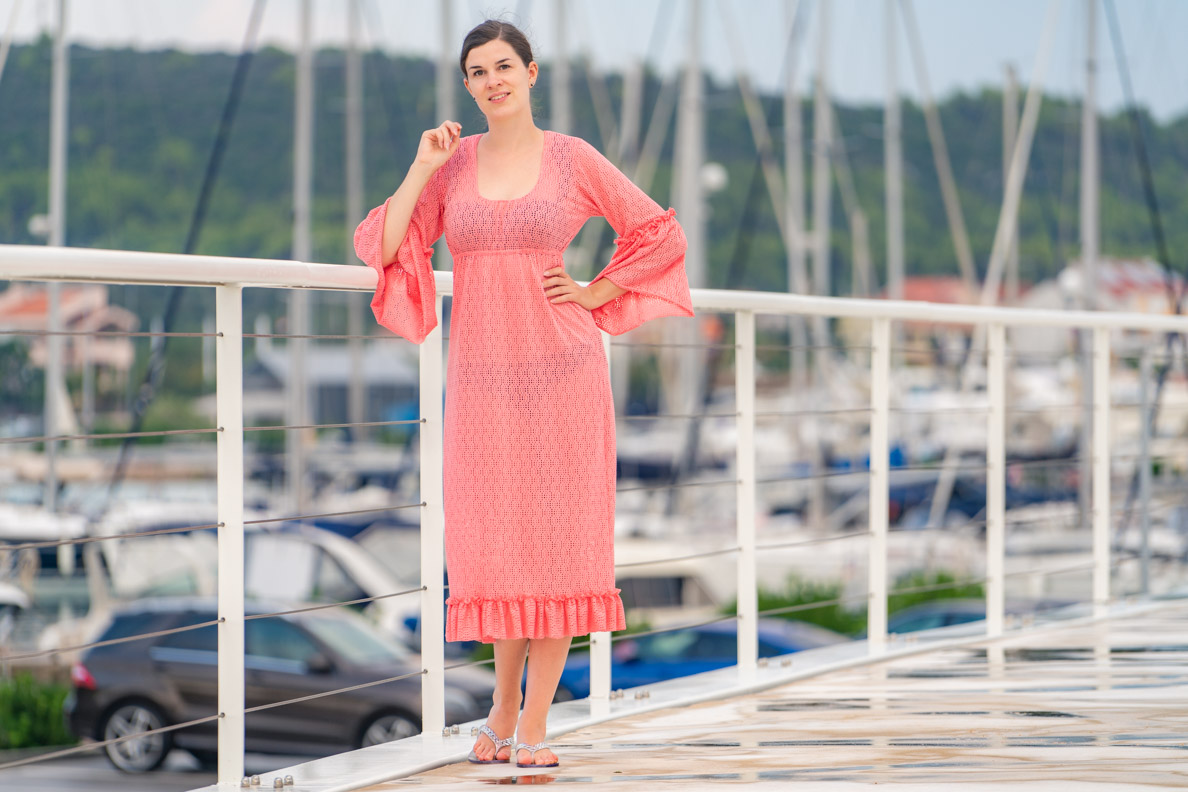 A chic Beach Look with the Dolly P.'s House Dress by Grünten Mode
Who doesn't know this: You are the beach in your bikini when you suddenly get the desire for a snack or drink. Good, when there is a café or beach club in the beach area. Not so good, if you only wear your bikini and have nothing to pull over. This is why I ordered the Dolly P.'s House Dress by Grünten Mode right before my vacation. The dress is light, super stylish, and looks great over swimwear – the perfect dress for a quick side-trip to the café or restaurant. 😉
I usually don't wear makeup at the beach. I only apply the Dior Addict Lip Sugar Scrub and sometimes a little bit of mascara.
---
Vintage inspired Beach Outfit – the Details:
Dolly P.'s House Dress: Grünten Mode (no longer available)
Bikini: similar here
Shoes: Buffalo, similar here
---