The Rita Skirt & an outfit formula
This blogpost contains affiliate links and pr samples (marked with * or c/o )
I guess everyone of us knows this: We stand in front of our wardrobe and although we have tons of clothes, we don't know what to wear. I have the feeling, the more garments one has, the worse it gets. In the end, one wears the same few things most of the time, and the majority of our beautiful clothes stays untouched in the closet. To safe time in the morning (or evening), but still be able to create extraordinary and different looks, I created a kind of outfit formular. And as I often get the question how I create my looks, I decided to share my fashion formular with you!
Step 1: Start with a chic Base
Let's start with the base of our look. If I don't have a lot of time, I usually choose a dress, since this means I don't have to care about a matching top. If, on the other side, I have more time and want to play with my clothes a little bit, I go for a skirt, or sometimes trousers. Usually, I grab the piece that catches my attention first, when I open the closet. But I also make sure to bring variety into my outfits. So when I wore a black dress the day before, I go for a red skirt today, for example. This time, I chose the Rita Skirt* by The Seamstress of Bloomsbury.

The Rita Skirt by The Seamstress of Bloomsbury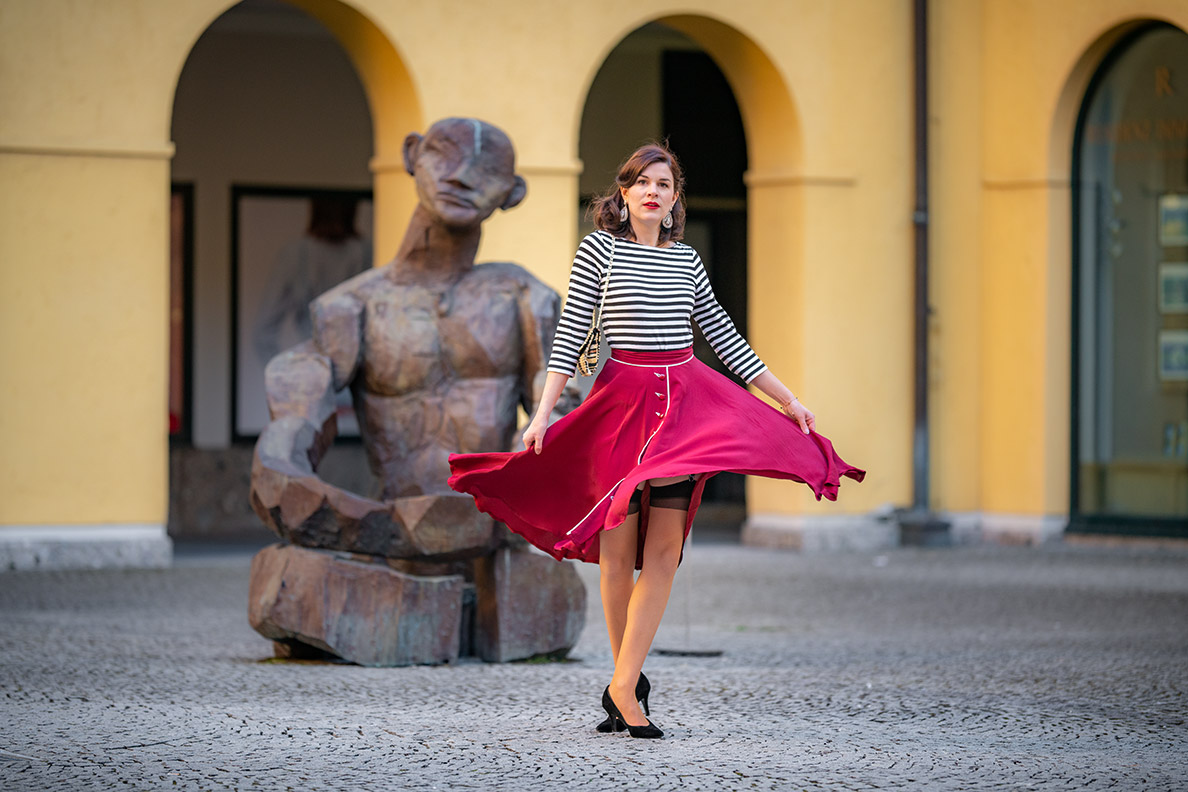 Rita is a full circle swing skirt inspired by the 1940s. And as my twirl photo proves, it really swings amazingly. 😉 The light Crepe de Chine fabric flatters beautifully with every movement and the white details as well as the square buttons in the front add that certain something to the skirt. If you like, you can also wear Rita with a petticoat underneath to create a more 50s inspired look, but I prefered less volume, this time.