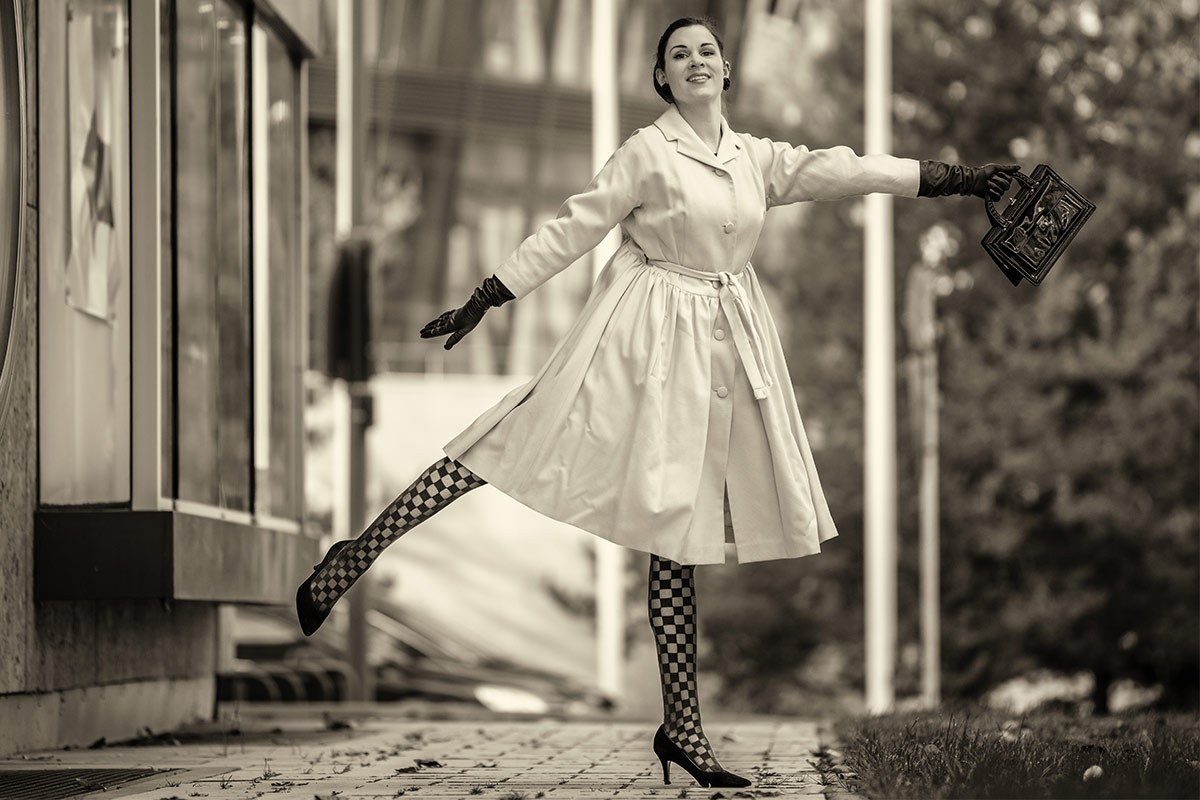 A 60s inspired swing coat
Since I saw the series The Marvelous Mrs. Maisle for the very first time, I've been looking for an elegant, wide swing coat inspired by the late 50s and early 60s. After searching for quite a long time, I finally got my hands on a wonderful piece by Ginger Jackie. So in the following, I am going to tell you where to shop and how to style such a wide, 60s inspired coat.
This blogpost contains affiliate links (marked with *)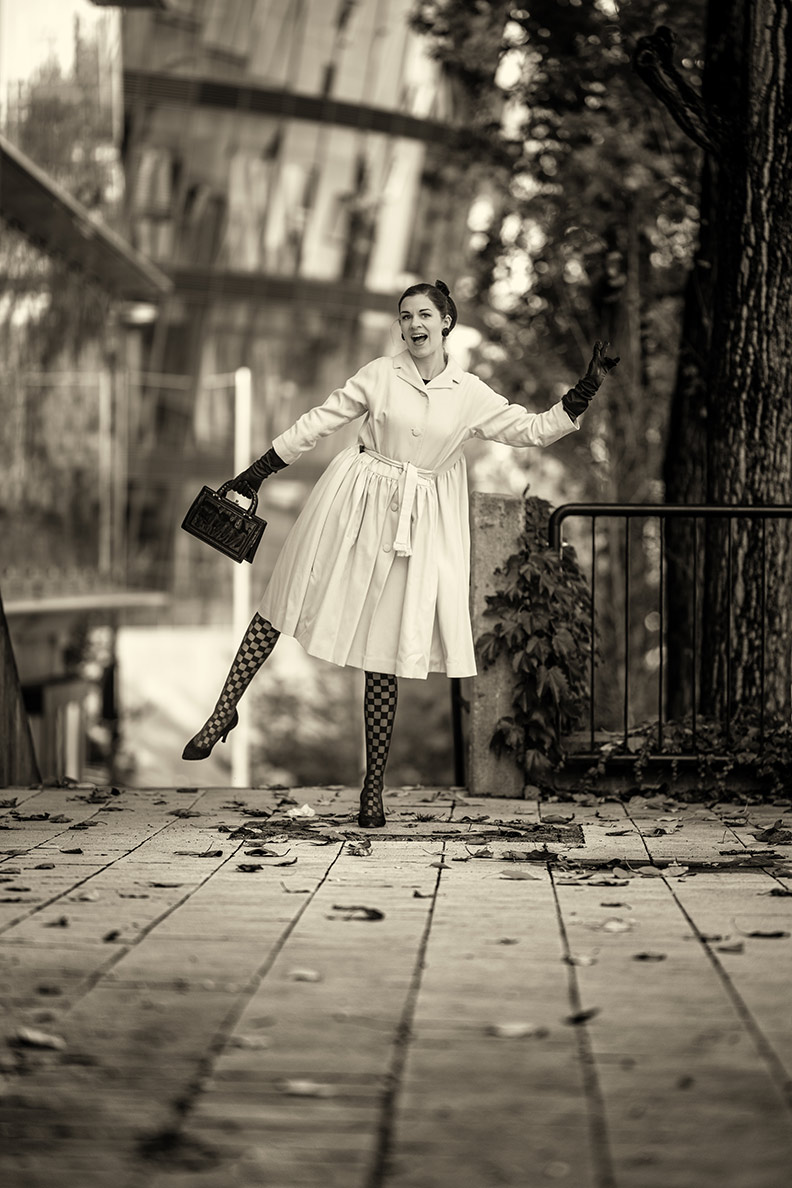 60s inspired Coat – the Outfit Details:
Coat: Ginger Jackie
Tights: Calzedonia*, similar here*
Gloves: Vintage, similar here*
Shoes: Peter Kaiser*, similar here*
Handbag: Vintage, similar here*
Earrings: Glitter Paradise*
*Affiliate links

---
Woderful wide, 60s inspired Coats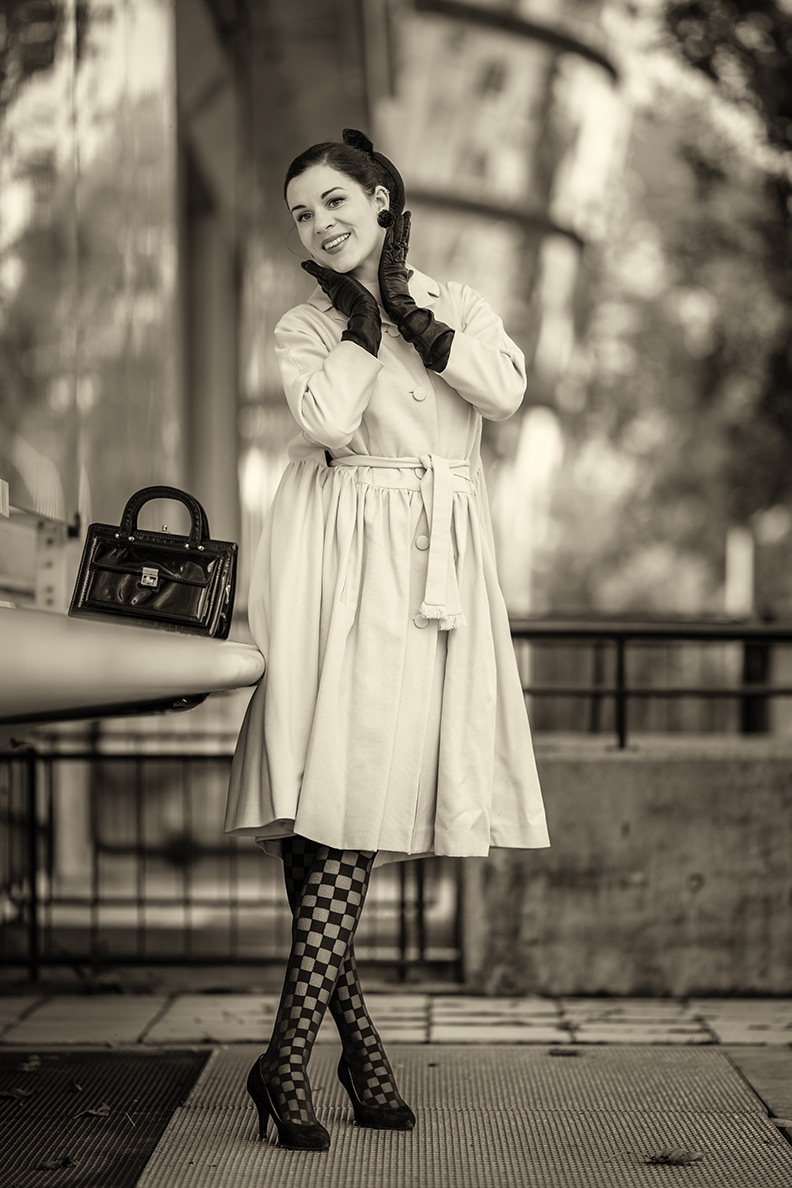 Such authentic, wide late 50s and early 60s inspired coats are actually not that easy to find. But TopVintage* as well as Celeste Lilou* offer some very pretty ones, for example.
My coat is, as I mentioned before, by Ginger Jackie and something very special. On the one side, the coat has a wide back, but a waist belt at the front, so you still get a very lovely silhouette. My coat is a single piece, by the way, but definitely make sure to have a look at Ginger Jackie if you are searching for special garments, as you will find a lot of gorgeous and very authentic 50s and 60s inspired coats, there.
*Affiliate links

---
How to style wide, 60s inspired Coats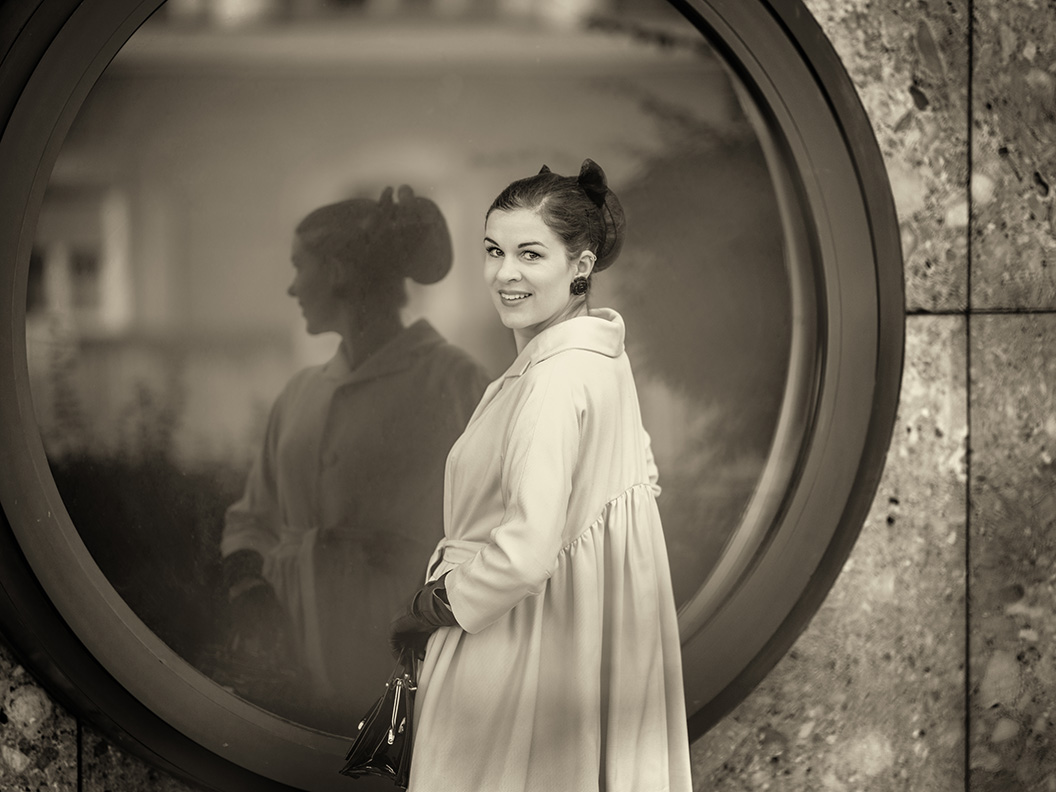 Such wide coats look best in combination with tight legwear – I personally recommend stockings or tights. If your coat is plain, tights with fancy patterns can be a good way to add a modern and stylish touch to the look. I personally really like graphic patterns in combination with 60s outfits, by the way.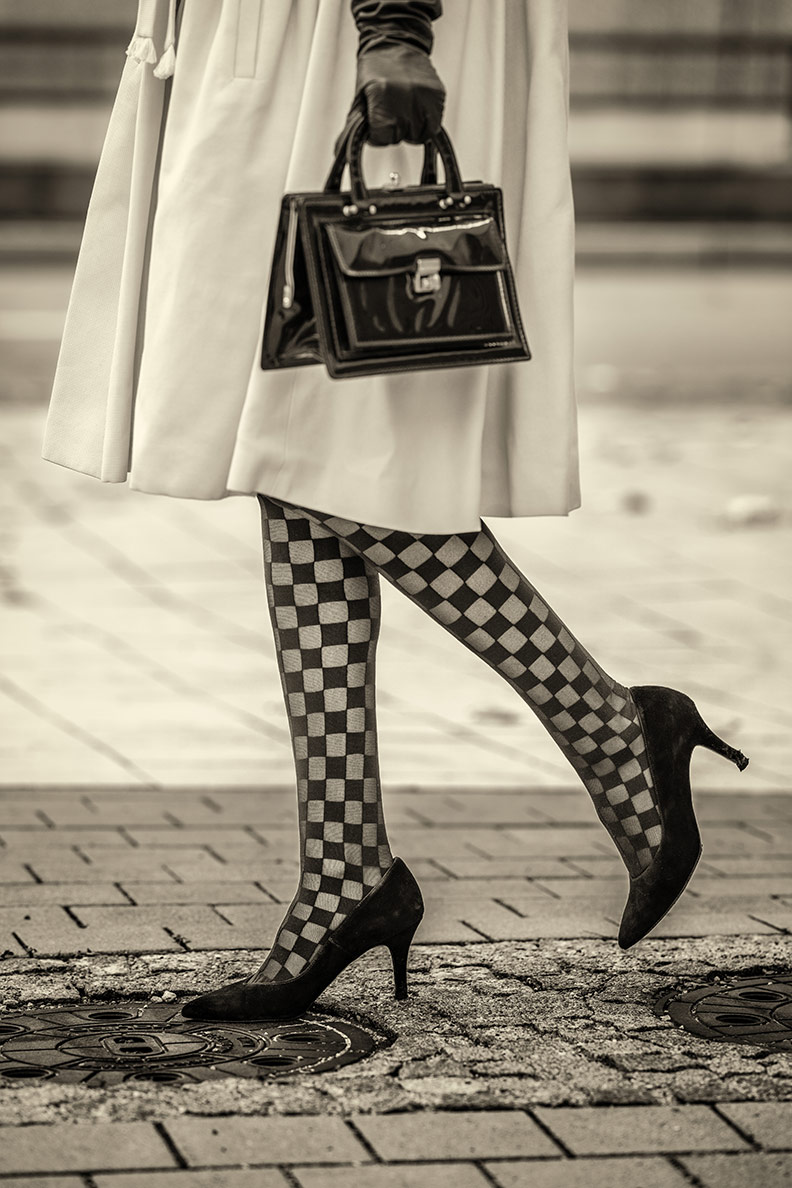 *Affiliate links

---
I only team black accessoires with my beige coat, this time. Long vintage gloves, a vintage handbag, black rose earrings* as well as classy pumps – that's it. If you like, you can also wear a pretty hat. I personally really love outfits in only two colours – and with black accessories you can't go wrong, in my opinion.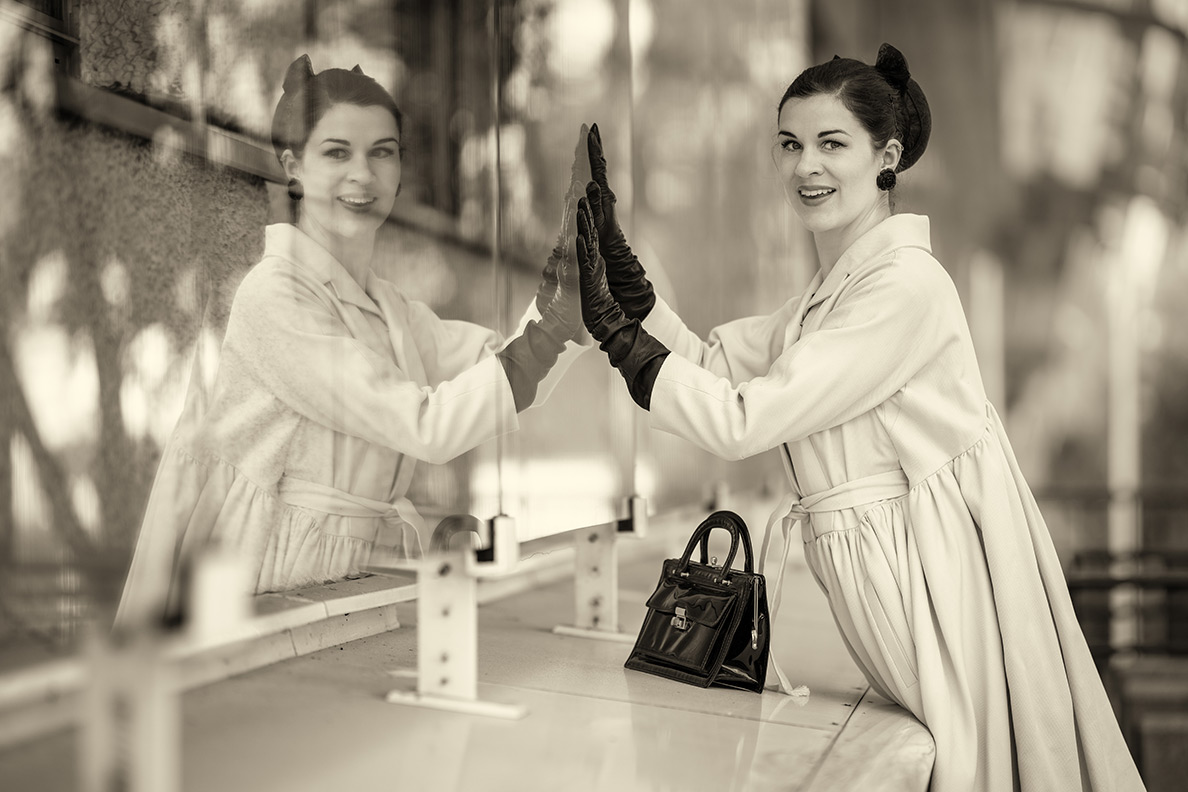 *Affiliate links

---
Underneath my coat, I am wearing the short black dress from this blogpost, which you can't see in the photos, unfortunately. But I can tell you: It goes very well with the coat and the accessories. 😉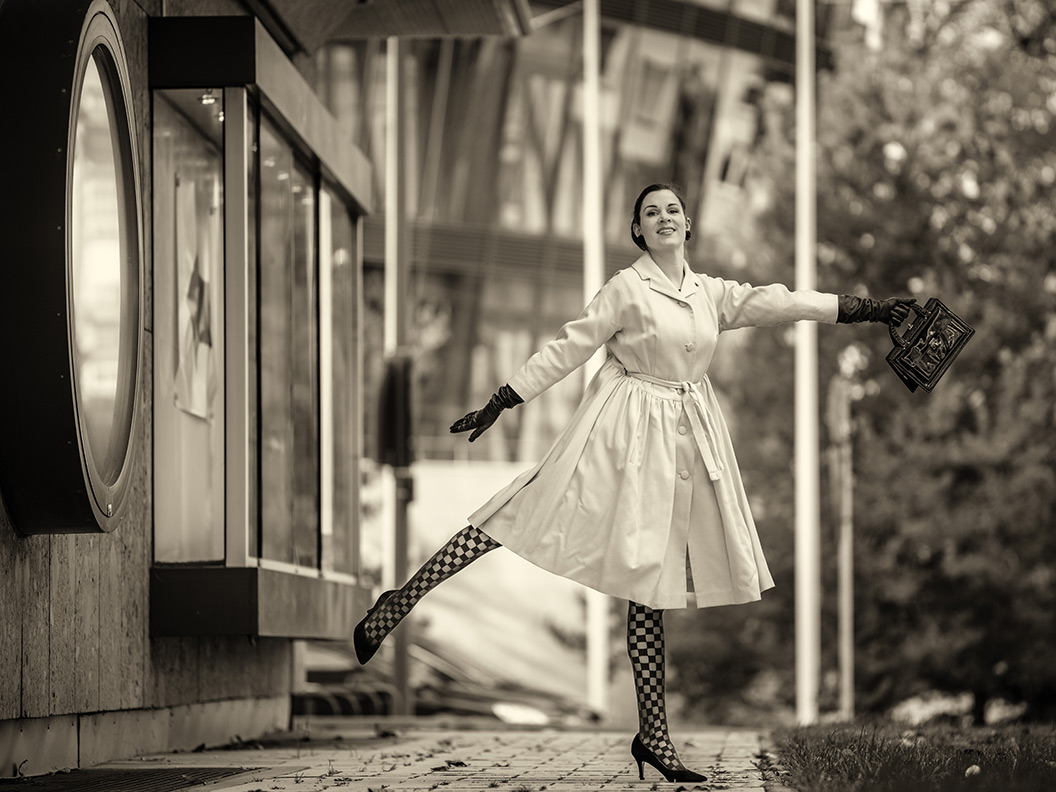 *Affiliate links

---