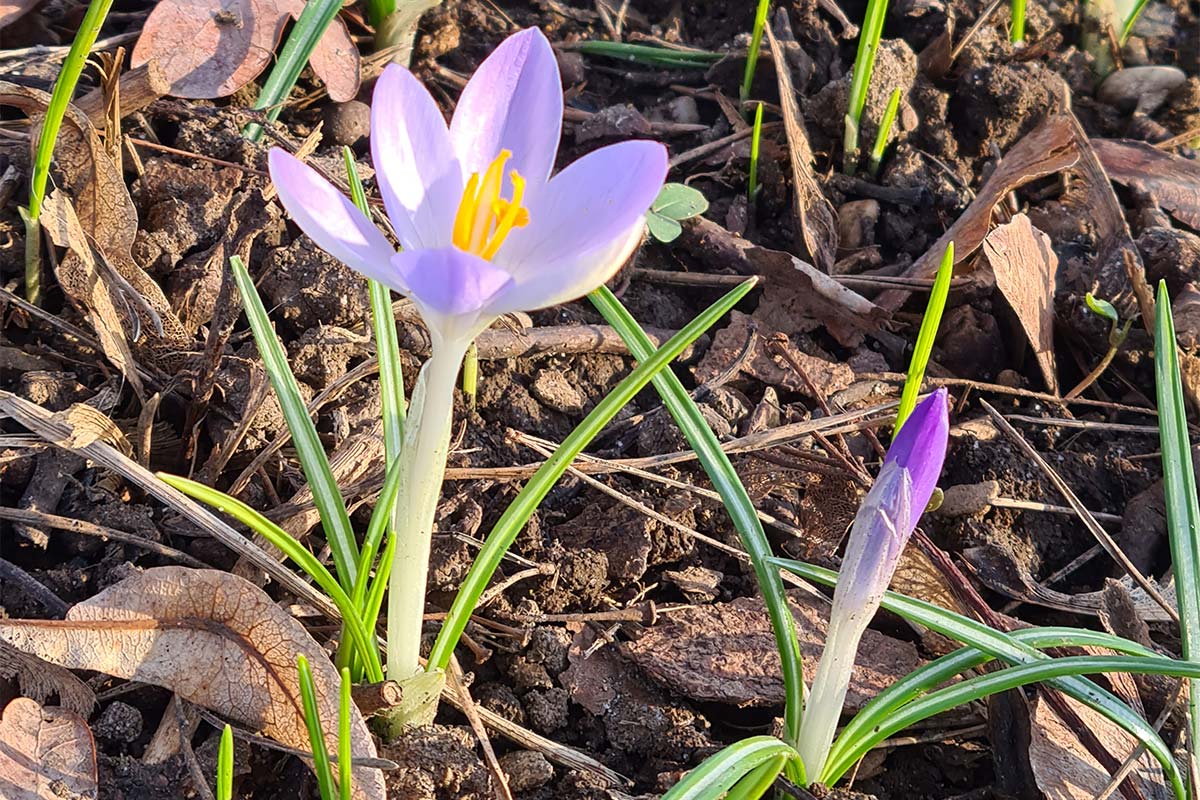 This blogpost contains affiliate links (marked with *). If you shop products via those links, I may get a small provision which helps me to maintain my blog. Of course the price doesn't change for you.
My monthly review: February
On the one side, I feel like February was over in no time, on the other side, it also somehow felt like this month went by super slowly. What I know for sure, though, is that I lost all my sense of time during the last year. 🙂 But that doesn't really matter. I actually liked February. The month started super cold with less than -10 °C and ended springlike with lots of sunshine. And with the sunrays, my motivation came back, so I already planned some fun photo shoots for Marchs. But for now, let's talk about February.
What I did:
During my long walks in nature, I already found some wonderful crocuses – spring really is just around the corner! This is also why I decided to start planting things for my own balcony. I went for vegetables like tomatos, peppers and potatos as well as a lot of pretty flowers. I really can't wait to see all my plants grow and bloom!
Otherwise, nothing really interesting happened. I took some photos for the blog and enjoyed the first hints of spring.
---
What I wore:
I wore quite a few different things in February. At the beginning of the month, due to the very cold temperatures, I went for warm winter coats, hats, scarfs and gloves. At the end of February, though, I already was able to go out with my trenchcoat and sunglasses. On Valentine's Day, I wore a super cute playsuit with heart print by Agent Provocateur*, and at home, I put on some glamorous loungewear.
*Affiliate links

---
What I bought:
I actually mainly bought things for my balcony as well as a new sunscreen with a high SPF – very important for these first few sunny spring days. 🙂
*Affiliate links

---
What I am looking forward to in March
I am looking forward to warm temperatures, delicate nylons, springlike colours and patterns, flowery scents and hopefully a lot of sunshine.
*Affiliate links