This blogpost contains affiliate links (marked with *). If you shop products via those links, I may get a small provision which helps me to maintain my blog. Of course the price doesn't change for you.
Little black dress by Von 50′
All my elegant and glamorous clothes as well as accessories have a rather boring life, currently. Until the situation hopefully get's better soon, I am going to wear my special garments at least for photo shoots. I always have a lot of fun while styling my outfits, so this is quite a good way for me to lift my spirits and let my dresses catch some sunrays. 😉 This time, I went for a fashion classic: A little black dress by Von 50′*.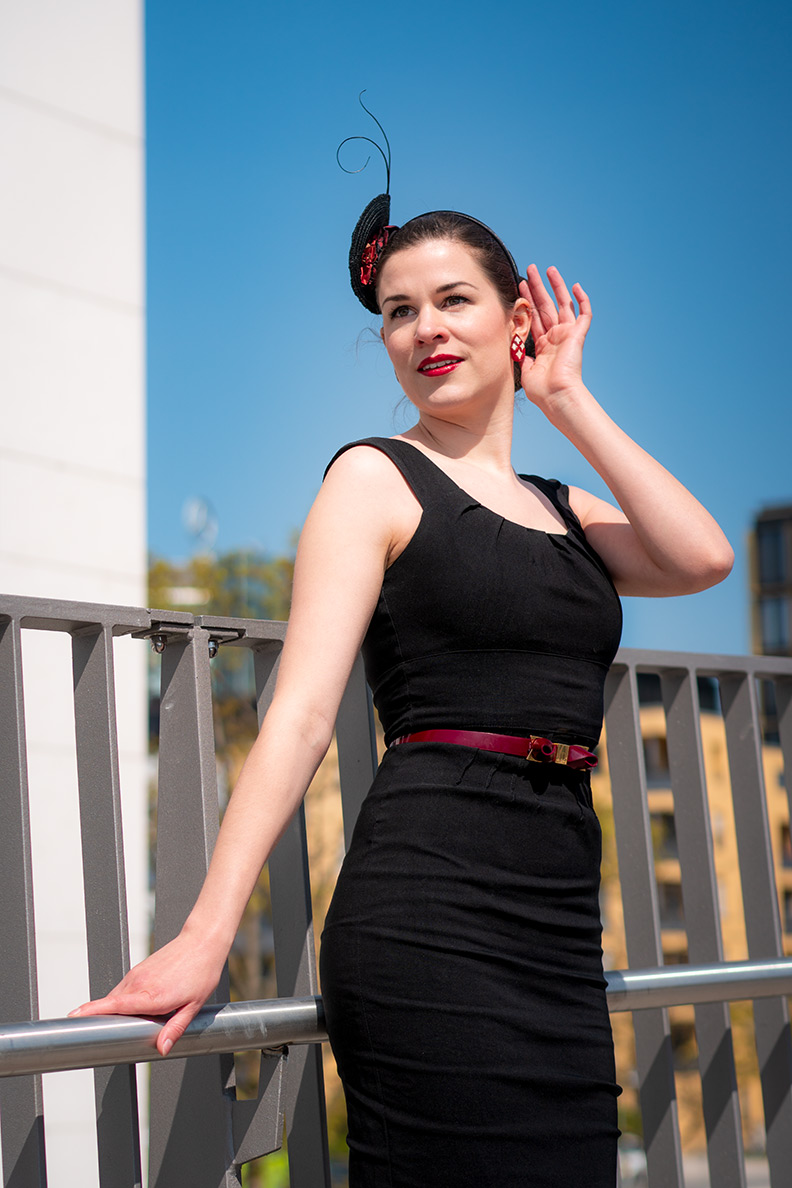 Outfit Details:
Black pencil dress: Von 50′*
Belt: Ted Baker, very similar here*
Earrings: Glitter Paradise*
Tights: Giulia*
Shoes: Buffalo, similar here*
Fascinator: Nadja Christner
*Affiliate links

---
A Little Black Dress by Von 50′
One of my favourite black dresses is one by Von 50′, which I already wore in this blogpost. To be honest: I had to buy this dress a size larger than I usually wear, as it is really tight. And even though I already bought it a size bigger, it is still quite a challenge to close the zipper of the dress. I sometimes even need help and feel a bit like woman from back in time that needed help to get her corset closed, haha. But as soon as the dress is closed, it feels like a kind of second skin and really enhances one's curves.
The dress has a quite thick but very elastic fabric – so it actually really fits like shapewear. The waist looks great in this dress, I think, and it feels good as well, although it is that tight.
Black Dress meets red Accessories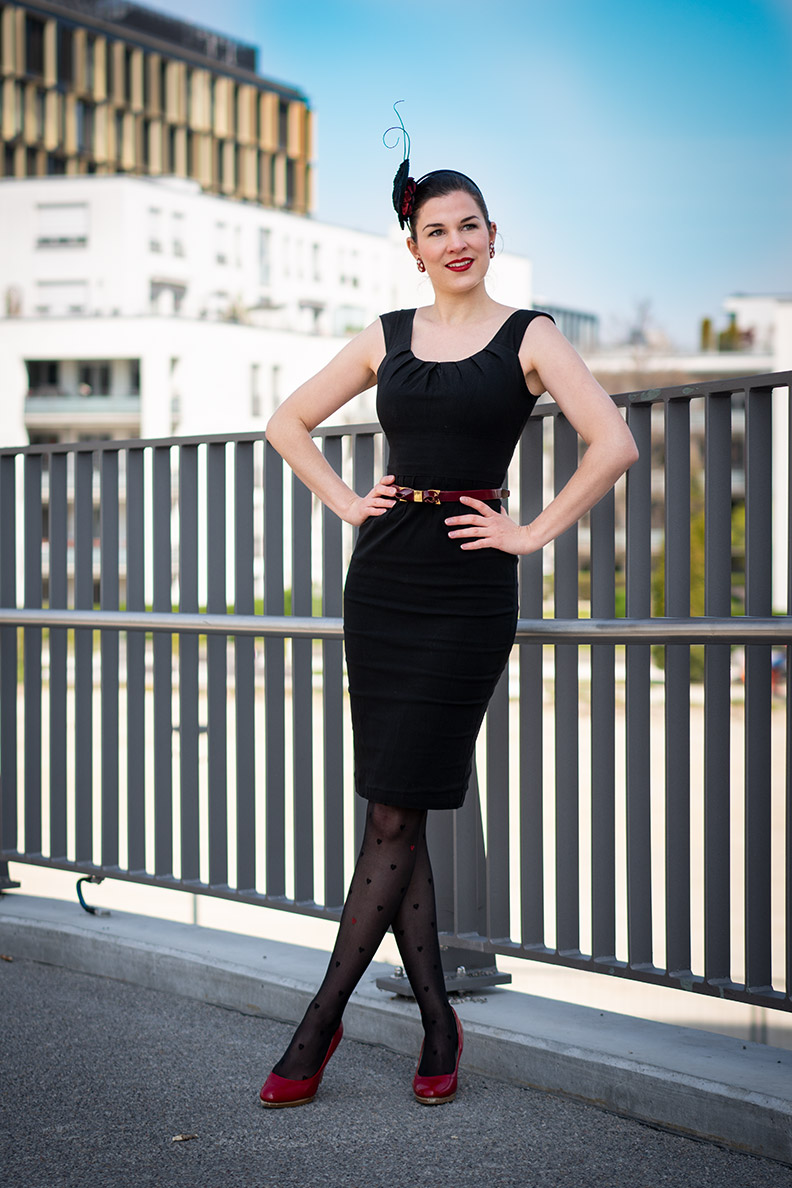 My little black dress might be subtle, but it also looks very elegant and even a bit sexy, I think. So I don't really need a lot of accessories. I went for a wonderful fascinator by Nadja Christner. Furthermore, I chose a lovely red waist belt as well as colour-matching shoes. My tights have a lovely heart pattern which I really adore, because we all need some love these days, don't we?
---