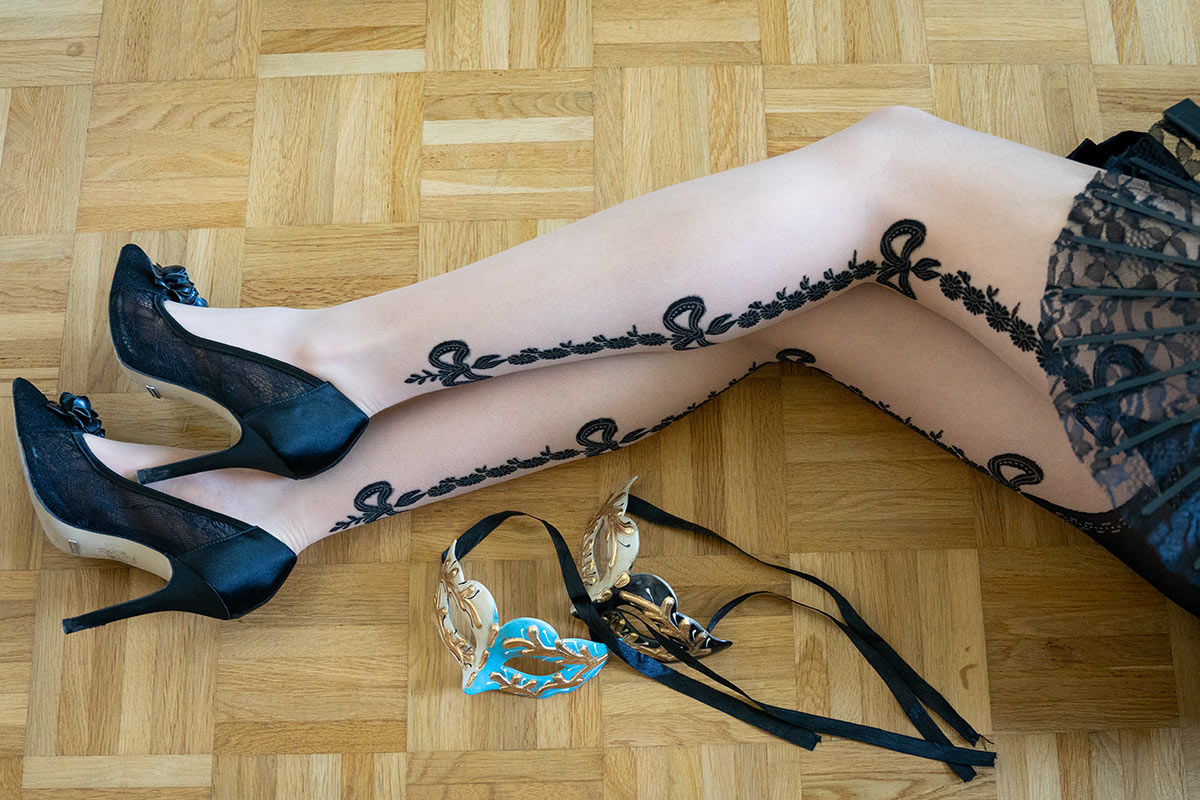 This blogpost contains affiliate links (marked with *). If you shop products via those links, I may get a small provision which helps me to maintain my blog. Of course the price doesn't change for you.
The Cosette tights by Trasparenze
When I saw the Cosette tights by Trasparenze at the Ars-Vivendi* online shop, I immediately had to buy them, as they have such a special and spectacular design. In the following review, I am going to tell you a bit more about Cosette and what I love about these tights so much.
Cosette Tights by Trasparenze: An Overview
Colour: Champagne with black masks at the back
Hosiery type: Sheer tights/pantyhose
Special features: Black masks at the back and a black panty part
Fabric: 85 % Polyamid, 15 % Elastan
Stretchy: Yes
Care: Hand wash
Price: 9,99 €
Shop: via Ars-Vivendi*
---
Cosette Tights by Trasparenze: Review
Cosette has a really amazing artificial seam and some lovely hidden details. So let's have a closer look on them.
Colour and Features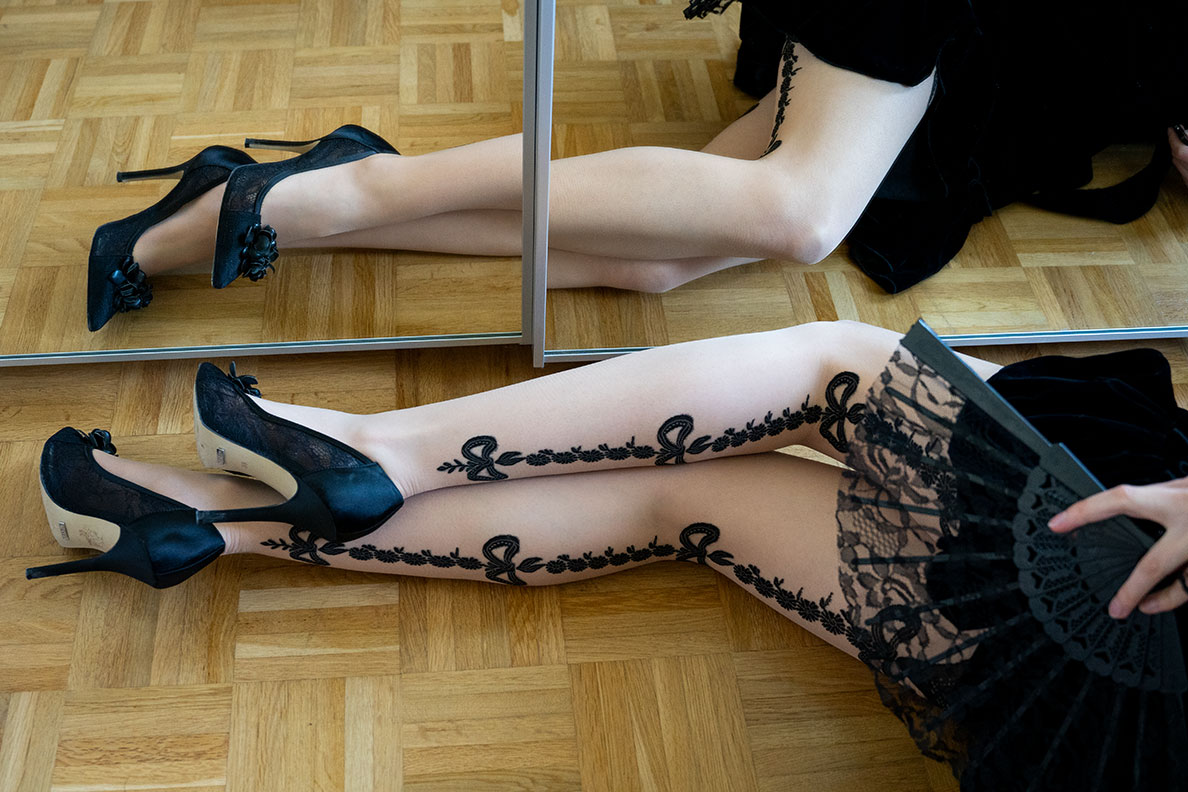 The tights are very sheer and have a lovely champagne colour, so your legs will look great when you are wearing them. I couldn't find any information on the denier, but the tights are very delicate, so definitely be careful when putting them on. What makes them really special, is the amazing mask and flower design in shape of an artifical back seam.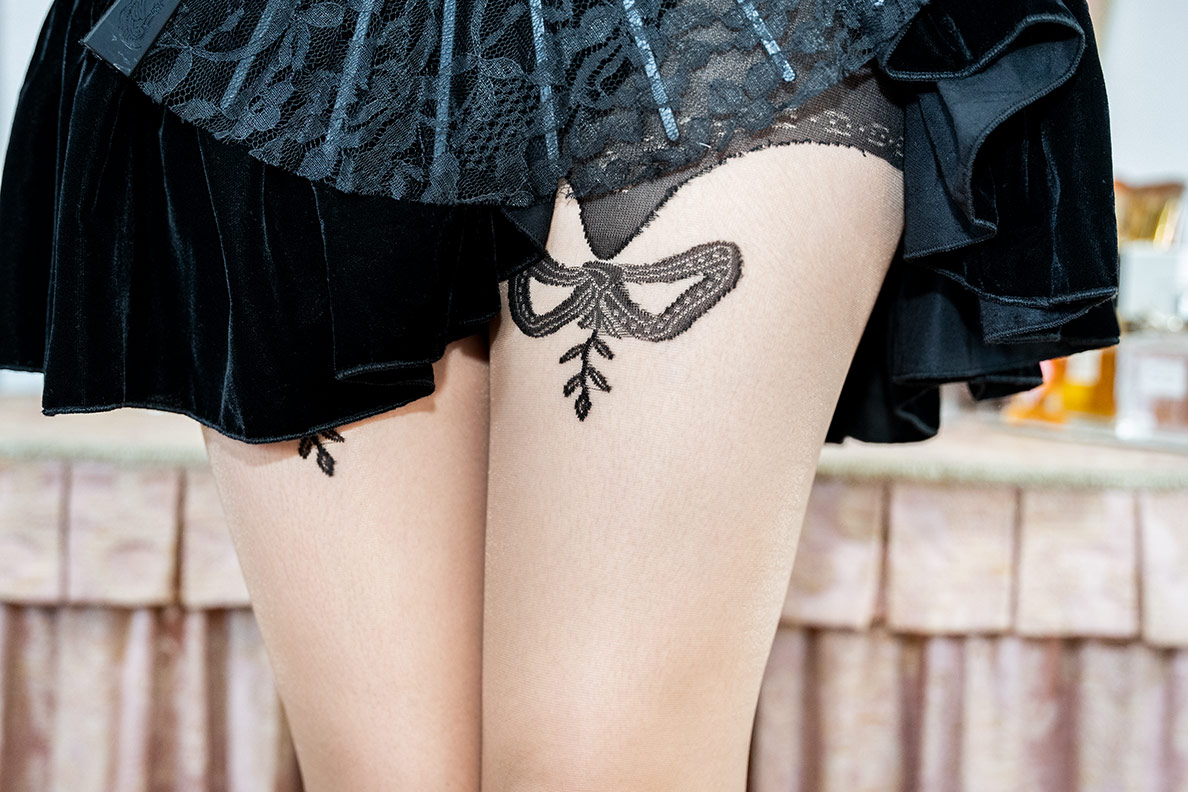 The panty part is black and has two masks at the front as well. Those masks are usually hidden underneath your skirt or dress, though, so they are a lovely little secret. 😉
The toes are reinforced, the part is only a little bit thicker than the rest of the pantyhose, though, so you could easily wear those tights in sandals, for example. The heels aren't reinforced, and therefore they are just as delicate as the rest of the pantyhose and can look worn out after wearing them a few times. If you want to wear these tights in mules or other shoes that are open at the back, this is an advantage, though. However, I personally prefer reinforced heels, as these tights usually last a bit longer.
Wearing Comfort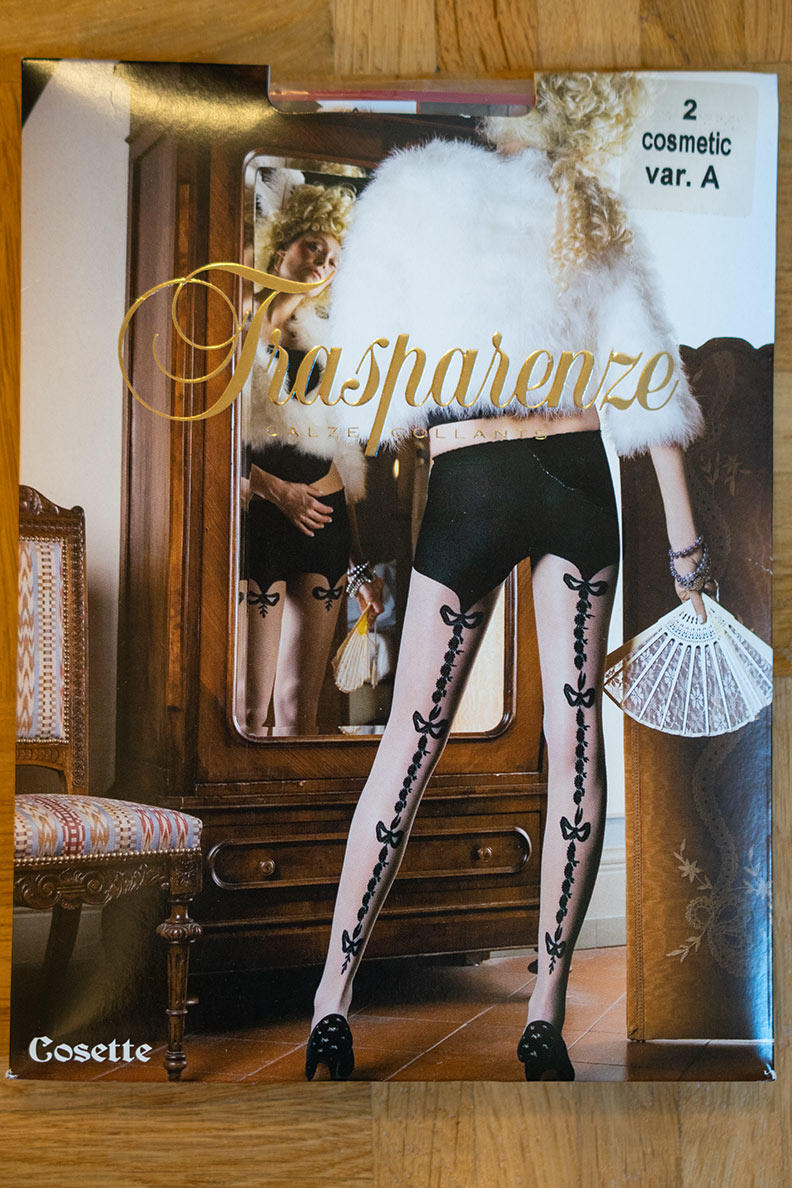 The wearing comfort of the Cosette tights is great. They end at about the height of my waist and the waistband is very comfy. I also like how the tights feel on my legs. Furthermore, due to the stretchy fabric, they fit perfectly and do not wrinkle while you are wearing them.
The Cosette Tights by Trasparenze: My Impressions
Even though I usually prefer tights with reinforced heels and Cosette is very delicate, I absolutely adore these tights, as they have such a special design and look extraordinary beautiful. The quality is definitely appropriate for the price, and I really hope I can wear them often again in future.
---
How to style the Cosette Pantyhose by Trasparenze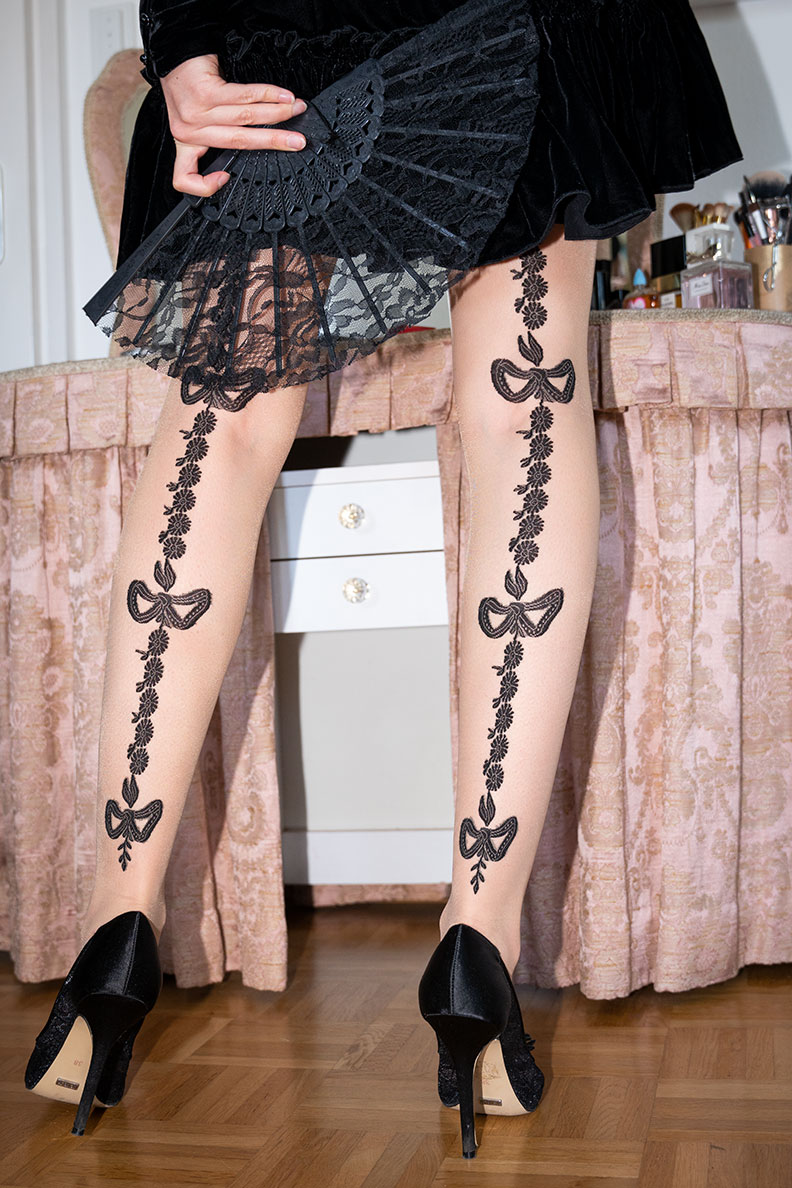 The Cosette tights look especially good in combination with a skirt or dress that end above the knees – at least in my opinion. But of course they also go well with knee-length hemlines. I teamed the pantyhose with a velvet mini dress by The Vampire's Wife x H&M as well as high heels. Some fancy accessories like a fan made of lace finish this look. A wonderful outfit for a night at a theatre, a masked ball, or a dinner with your love. I really hope all these things will be possible again very soon, as I simply can't wait to finally wear these tights in public. 🙂
Outfit Details:
Tights: Trasparenze via Ars-Vivendi*
Shoes: Menbur, similar here*
Mini dress: The Vampire's Wife x H&M, similar here*
Fan: similar here*
*Affiliate links

---