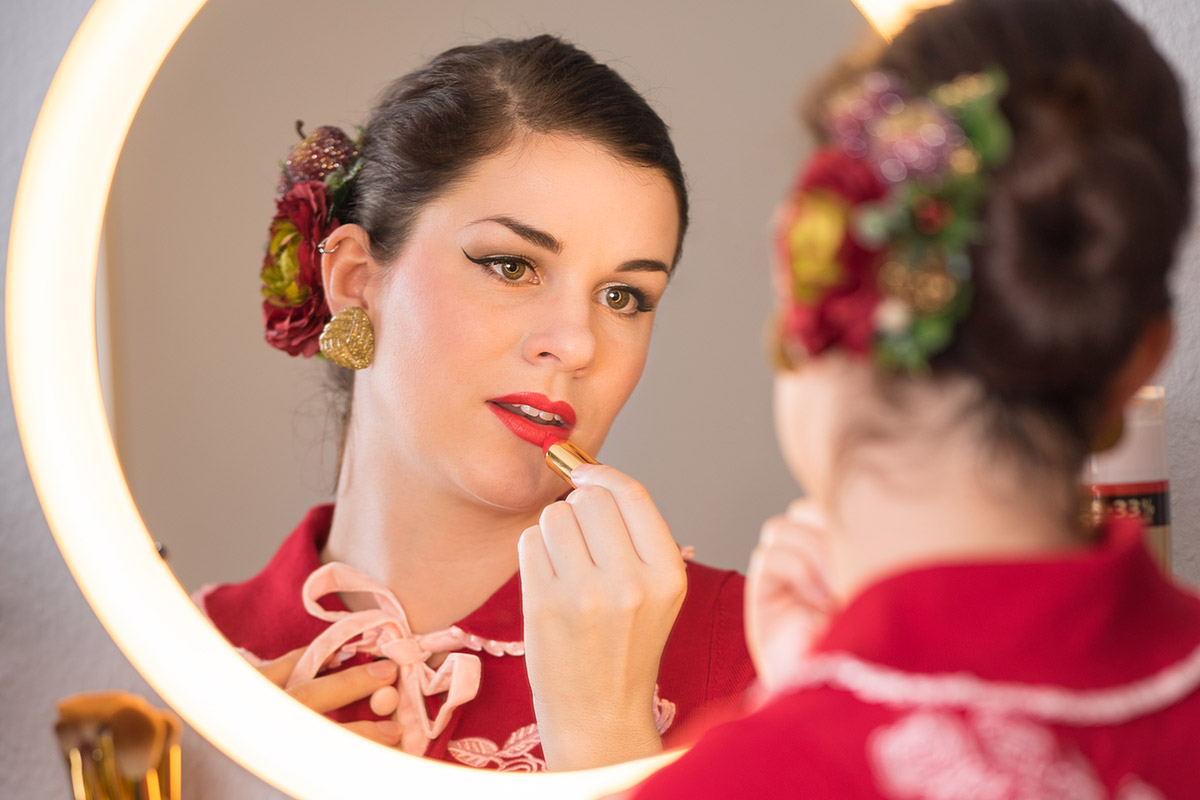 This blogpost contains affiliate links (marked with *). If you shop products via those links, I may get a small provision which helps me to maintain my blog. Of course the price doesn't change for you.
How to apply lipstick
How difficult can it be to apply lipstick? Well, acutally not that difficult. If you want to achieve a perfect and long-lasting finish, though, there are a few things to keep in mind. I wear red lipstick almost every day and over the years, I discovered some tricks that make my lipstick last longer and look perfect. Of course, these tips and tricks are no secret, so I would love to share them with you!
Step 1: Lip Care
Preparationg is so important! So before I even decide what lipstick I am going to wear on that day, I apply some lip care right after I get up. So it has time to settle in while I am doing my hair and the rest of the makeup. Especially in winter, my lips tend to get dry. One of my favourite lip care products is the Dior Addict Lip Scurb, by the way. In this blogpost, I tell you why.
---
Step 2: How to apply Lipstick – use a Lipliner!
A sharp lipliner is essential for a perfect finish! I line my lips with a lipliner in the colour of my lipstick. Overdrawing a little bit is okay, but don't overdo! Because in the end, we still want a natural result, don't we? Then, apply the lipliner on the rest of your lip. This not only will make your lipstick last longer, but also helps to make the colour look brighter. By the way: In the end, it doesn't really make any difference if you use an expensive lipliner or a more budget-friendly one from the drugstore.
---
Step 3: A Lip Brush is your best Friend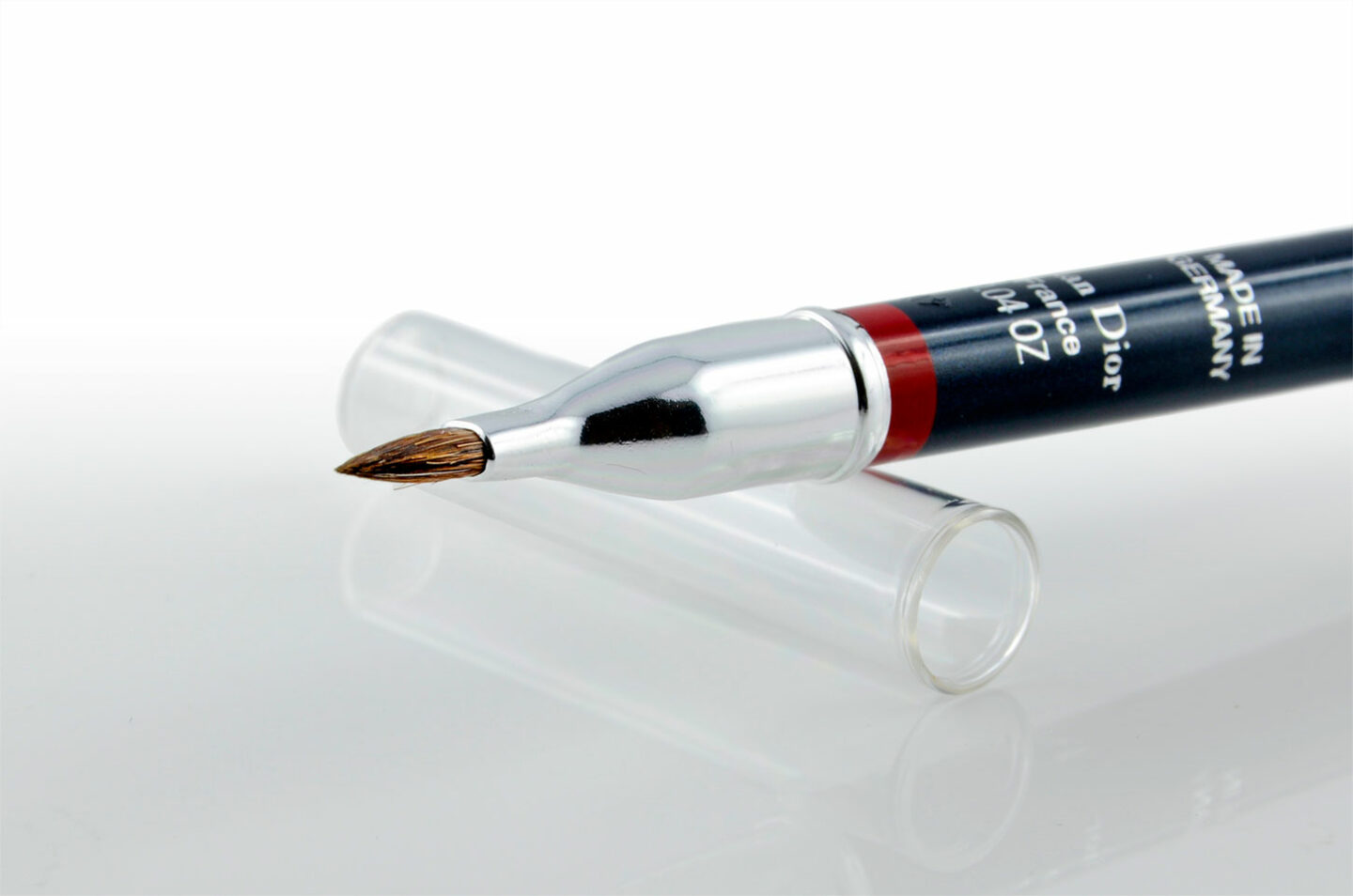 It is ways easier to apply your lipstick precisely with the help of a lip brush. So make sure you have one ready to hand.
---
Step 4: Kiss a Tissue
After applying your lipstick, kiss a tissue and apply another layer of lipstick – repeat.
---
Step 5: How to apply Lipstick – the perfect Finish
In case you made any mistakes, use a Q-tip and some foundation to correct them.
---
Step 6: Add some Highlights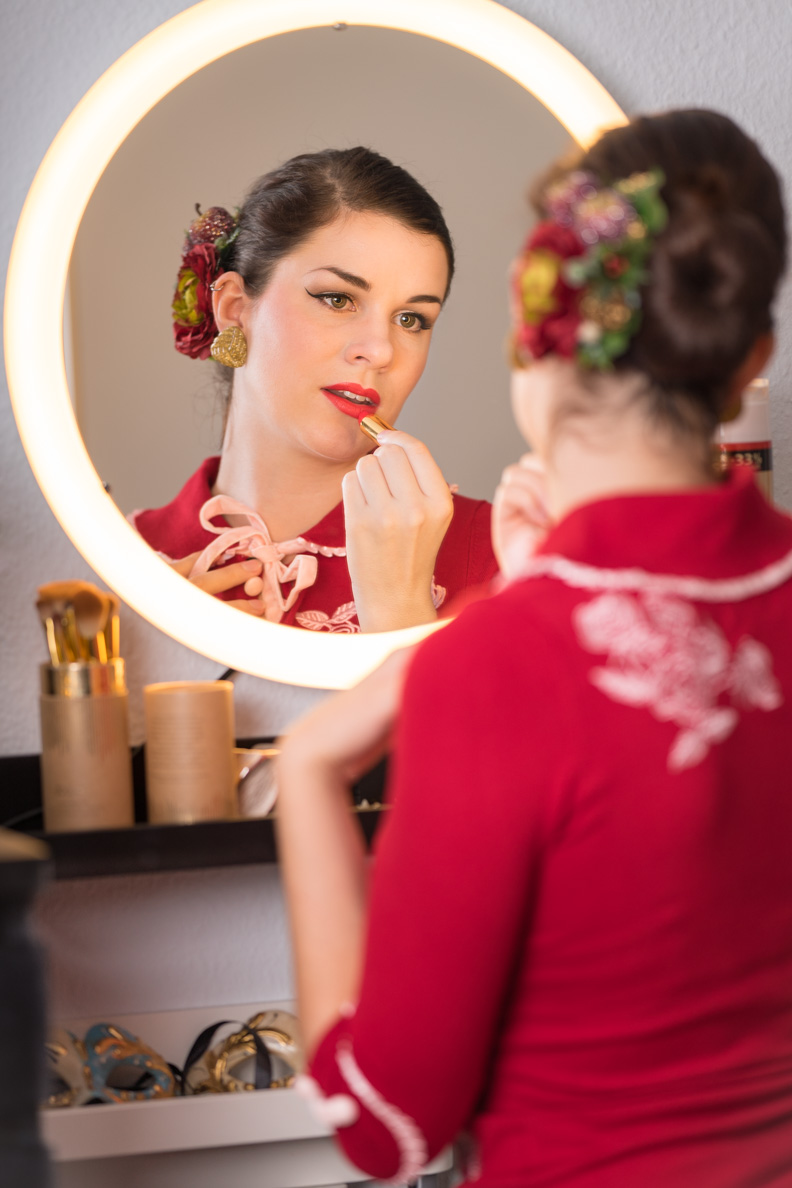 To achieve those wonderful full and seductive lips like Marilyn Monroe, I have a secret tip for you: Highlighter! Apply some highlighter powder on top of your lip heart as well as on top of your lipstick in the middle of the lips. This adds some wonderful light reflections that will make your lips look fuller.
---
Step 7: Take Care and use a Straw
Drinking is beside kissing the biggest enemy of your lipstick. So use a straw (made of glass or stainless steel) whenever possible. Also make sure to avoid very fatty food. And if you want to go on a date and plan to kiss, use kiss-proof lipstick or only wear lipcare. 😉
*Affiliate links

---
Step 8: Don't forget your Pocket Mirror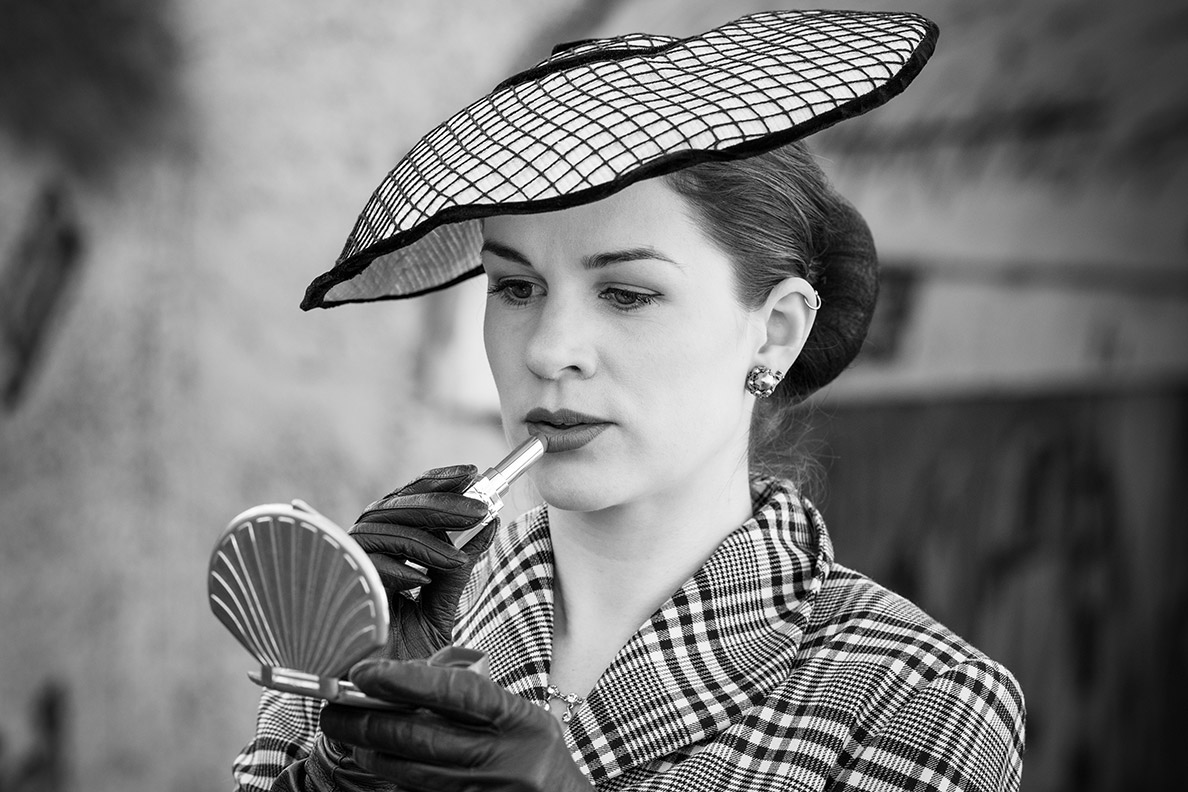 My must-have in every handbag: An elegant pocket mirror. Because no matter how careful you are, at one time, your lipstick won't look perfect anmyore. If you have your lipstick as well as a pocket mirror with you, though, this is not a problem, because you can always do some touch-ups.
*Affiliate links

---