Advert/affiliate links: This blog contains affiliate links (marked with *). If you shop products via those links, I may get a small provision which helps me to maintain my blog. Of course the price doesn't change.
Monthly review for June
I spent almost the whole June in the countryside and enjoyed early summer. June is one of my favourite months, as it usually still isn't too hot, and nature has all shades of green. When the weather was good, we went on some lovely daytrips. And when it was raining, I spend the day with cleaning and reading. In the following, I am going to tell you what else I did.
What I did:
I was still in Munich the first few days of June. With a dear friend, I went to a vegan restaurant and took some photos for this blogpost. A few days later, though, I escaped to the countryside. Summers in the countryside are simply more beautiful than in the city – at least in my opinion. We visited the amazingly beautiful Alpsee with a view to the castles Neuschwanstein and Hohenschwangau, went to an art market and of course did some long walks in nature. After three weeks in the countryside, we went back to Munich and I must say: I miss the silence and nature. I do like the busy city life every now and then. However, with every year passing by, I feel more and more restricted here.
---
What I wore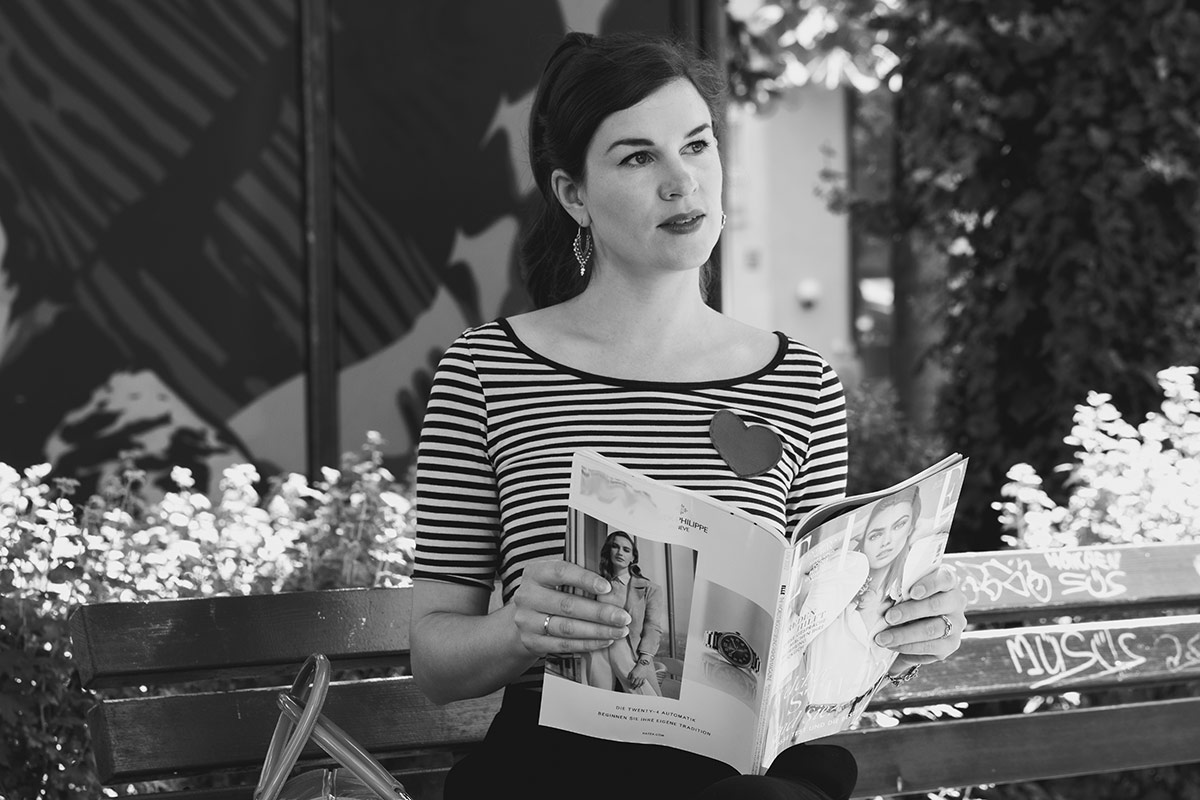 Summer dresses as well as trousers in combination with striped shirts were my kind of uniform for June.
Affiliate links
---
What I ate:
I baked a lot in June! Cookies, bread, baguette and Croatian pita to name just a few things I made. I also cooked homemade gnocchi and fresh potato bread.
Affiliate links
---
What I bought
I tried to shop less in June and was quite successful. I only bought a baking book: Sweet Paris by Frank Adrian Barron via Amazon*, for example.

---
What I watched
I didn't really watch a lot of TV during the last month. The only thing I saw was Death on the Nile.
---
My Wishlist for July:
Affiliate links

---