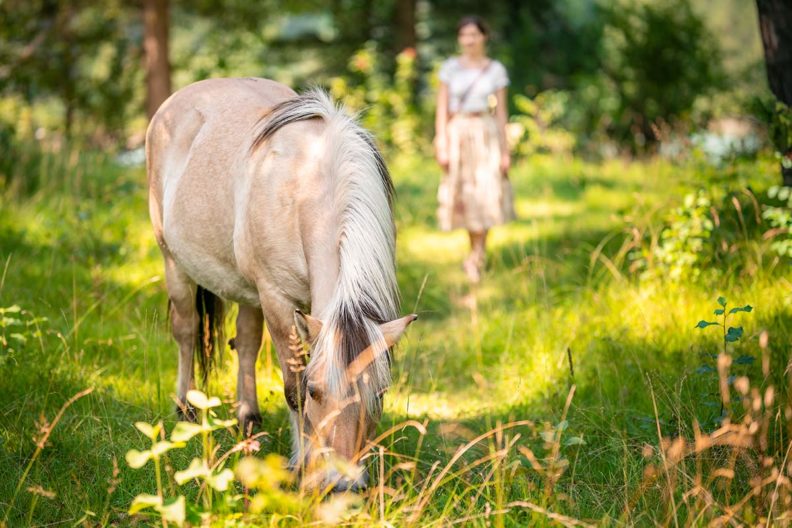 My week and Munich Tips
After two weeks, I finally want to share another weekly review with you. To be honest, August didn't start that well for me. However, now it is time to look ahead and enjoy the last days of high summer. And this time, I'm not only going to tell you what I did, wore, ate, and bought, but will also share some Munich tips with you – just in case you are planning to visit my beautiful hometown in the near future. 😉
This blogpost contains affiliate links (marked with *)
What I did:
In the last few weeks, I was in the city as well as in the countryside. So beside a few visits at cafés with dear friends, I also enjoyed some relaxed walks in nature. All in all, our days were quite relaxed, as we are on holidays at home, currently. And what really made me happy: During a walk in the forest, we met some lovely ponies. 😉
The latest blogpost on RetroCat.de:
Even though the last few weeks were quite moving, I tried to publish something new here on RetroCat.de on a regular base. So make sure to have a look at my latest blogposts, if you like!
---
What I wore
During this heatwave, I mainly wore light summer dresses, shorts in combination with blouses, and skirts with rose pattern. Then, I add a few accessories and that's it. From a fashion perspective, summer is always a bit boring. But I know it is going to be cold and wet outside sooner as I want, so I currently really enjoy wearing all my summer clothes.
*Affiliate links

---
What I bought
I bought a new epilator (the Braun Silk Epil 9, to be precise), as well as some hairflowers, and sparkly vintage jewellery.
*Affiliate links
---
What I ate & drank
In the last few weeks, I ate ways too much ice cream and drank iced coffee – summer can be amazing, right? But of course, I also had proper meals. 😉 I usually eat a lot of vegetables and pasta.
---
Munich Tips for Summer:
And now, let's have a look at my current tips for Munich
Arts and Culture:
Until the 30th of August, you can visit the Thierry Mugler: Couturissime exhibition in Munich. I highly recommend this fashion exhibition, by the way! Have a look at this blogpost to learn more.
Ice Cream and Coffee: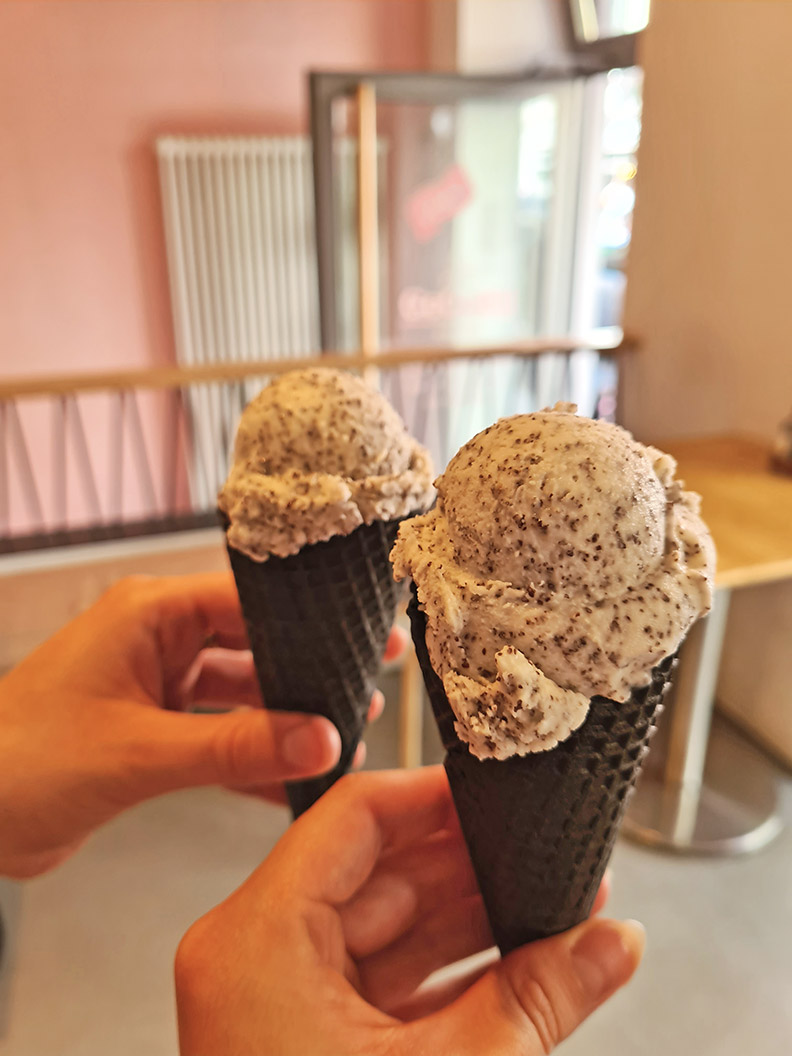 If you are searching for amazing ice cream in Munich, I recommend Gecobli. This ice bar and café is located very near to the university. And just around the corner, you will find DiNatale, a café that has amazing Italian (iced) coffee! And if you want, you can visit the English Garden afterwards, our huge and very beautiful city park.
Fun and Entertainment:
Due to Corona Virus, Oktoberfest is cancelled this year. So instead, you can find stalls, amusement rides, and stages all around the city until the 7th of September. Find more information here.
---
What made the last few Weeks more beautiful:
*Affiliate links

---