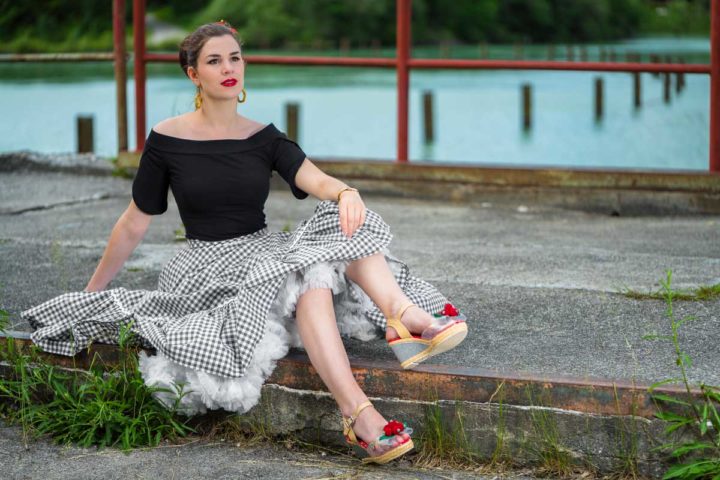 Everytime I wear the beautiful gingham circle skirt by Lena Hoschek I want to dance and twirl – even during a visit at Schönbrunn Palace. This is mainly because of the fact that this skirt swings amazingly with every movement.
Gingham is one of my favourite patterns in spring and summer anyway, since it always reminds me of a wonderful day in nature. So it's no wonder that I can't get enough of gingham, as you can also see in some of my previous outfit posts.
In comparison to this summer look, this time, I teamed my retro skirt with a simple black off-shoulder top by Miss Candyfloss which looks both, classy and alluring.
When it comes to accessories my motto is "more is more". Beside big hoops by Glitter Paradise I also wear a red hair flower and a corset ring, which I've already worn here.
My cute shoes are by Miss L-Fire. Thanks to the wedge heel they are very comfortable and fashionable. A petticoat adds some extra volume to the circle skirt and finishs the look.
All in all, this is a wonderful retro outfit for a relaxed walk in nature or an afternoon at a café.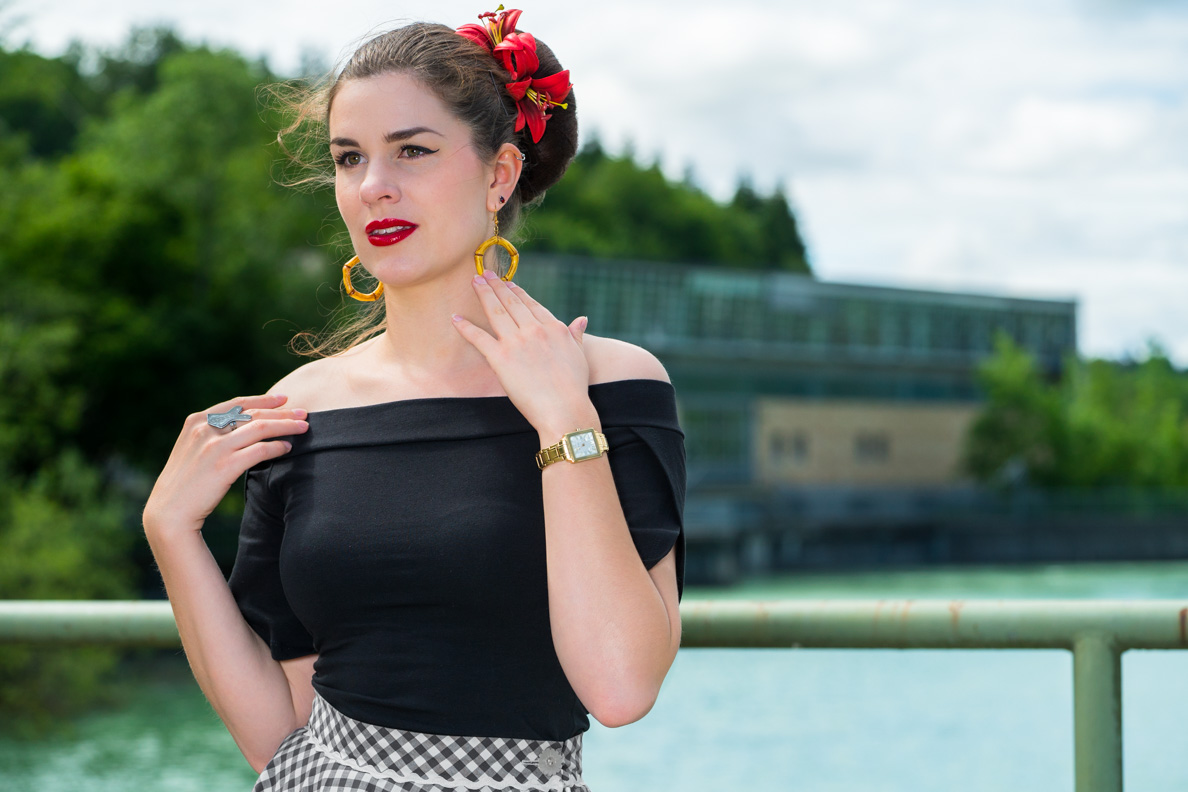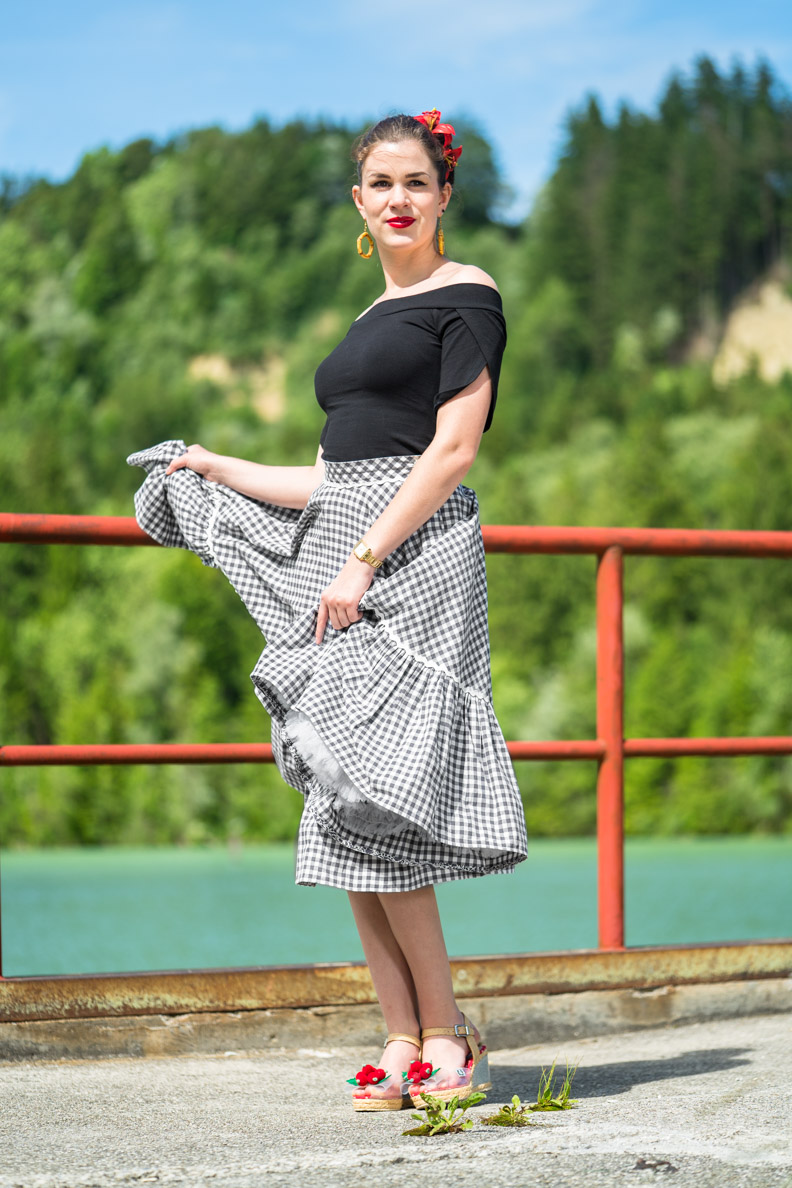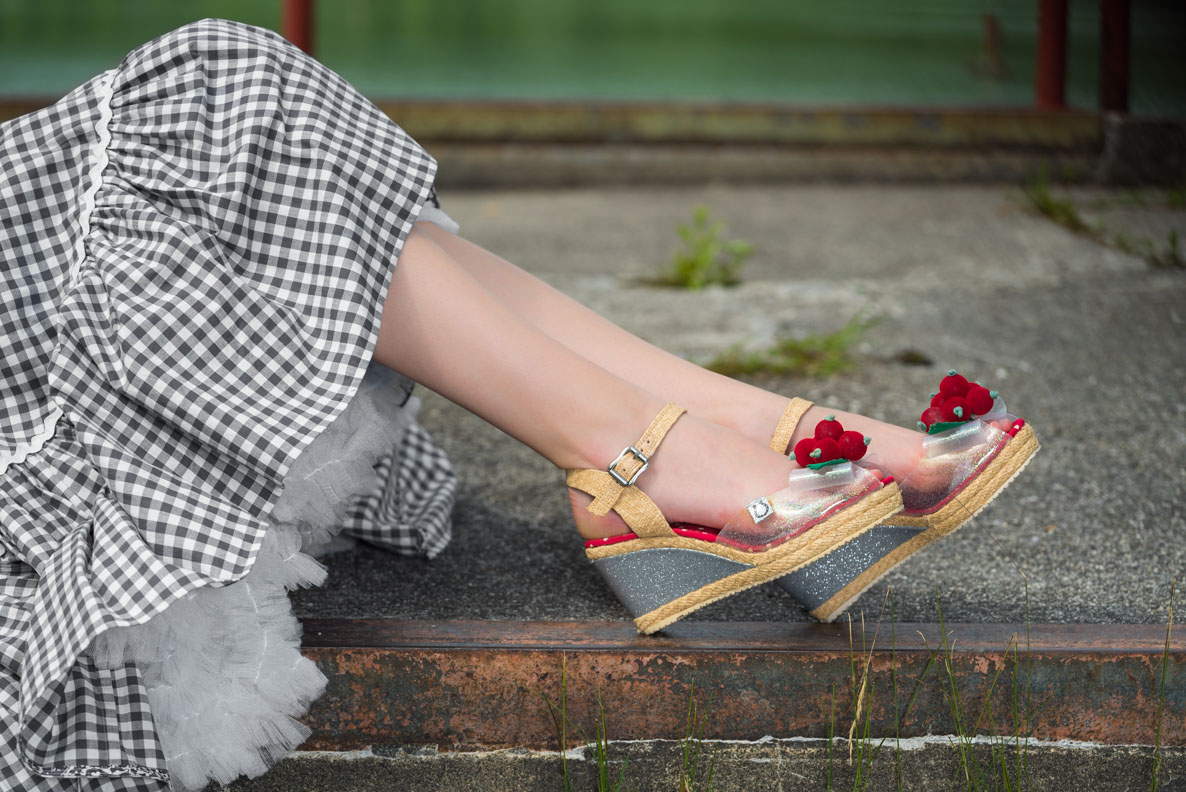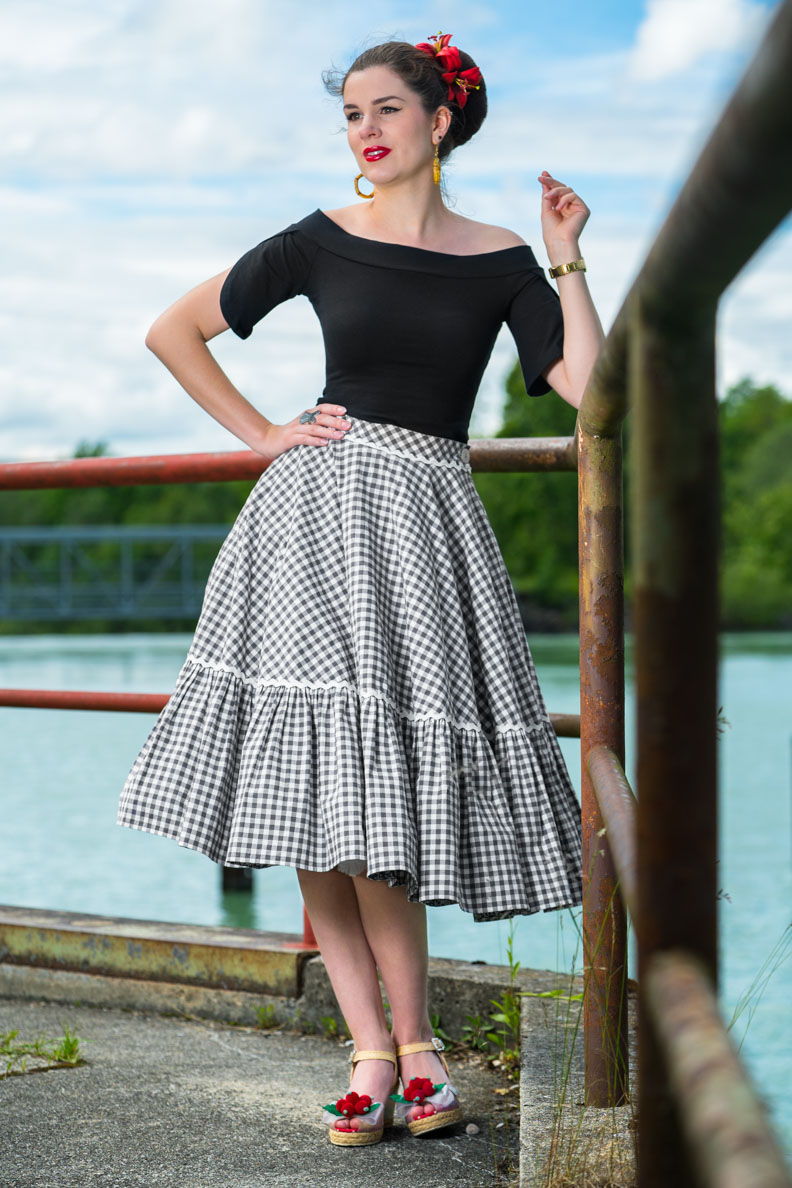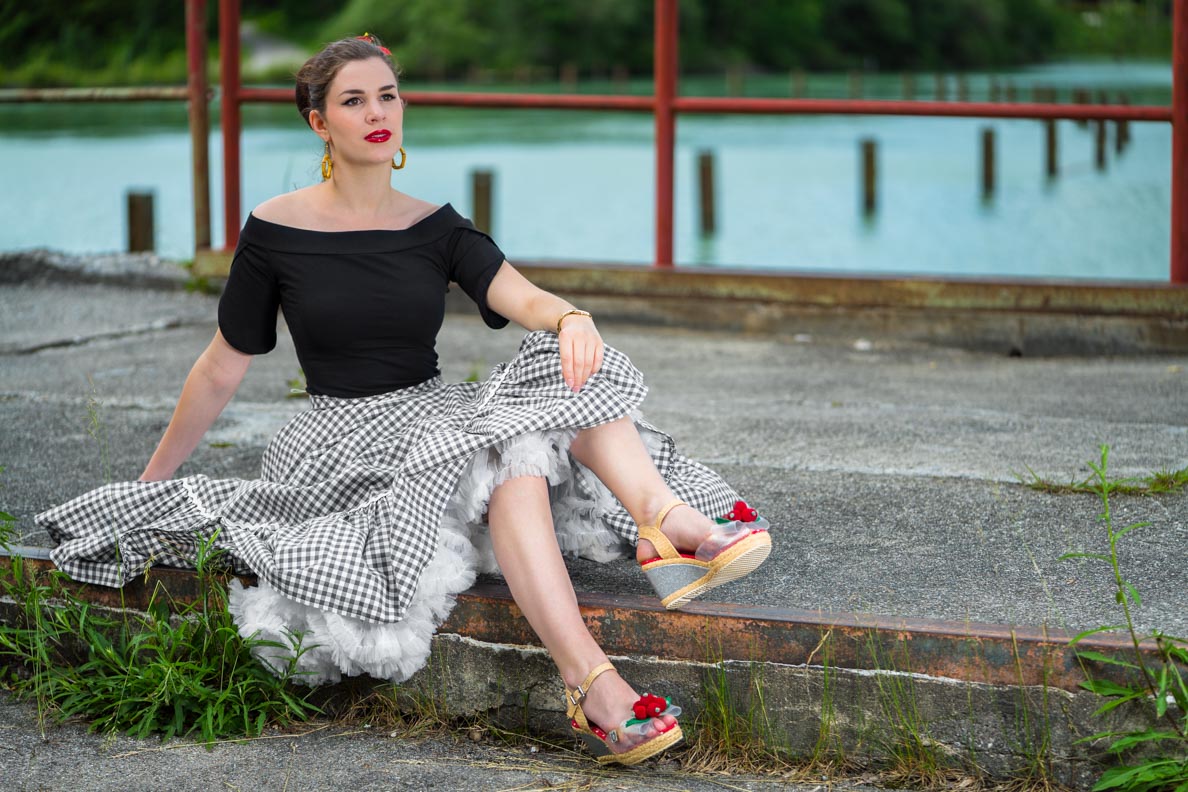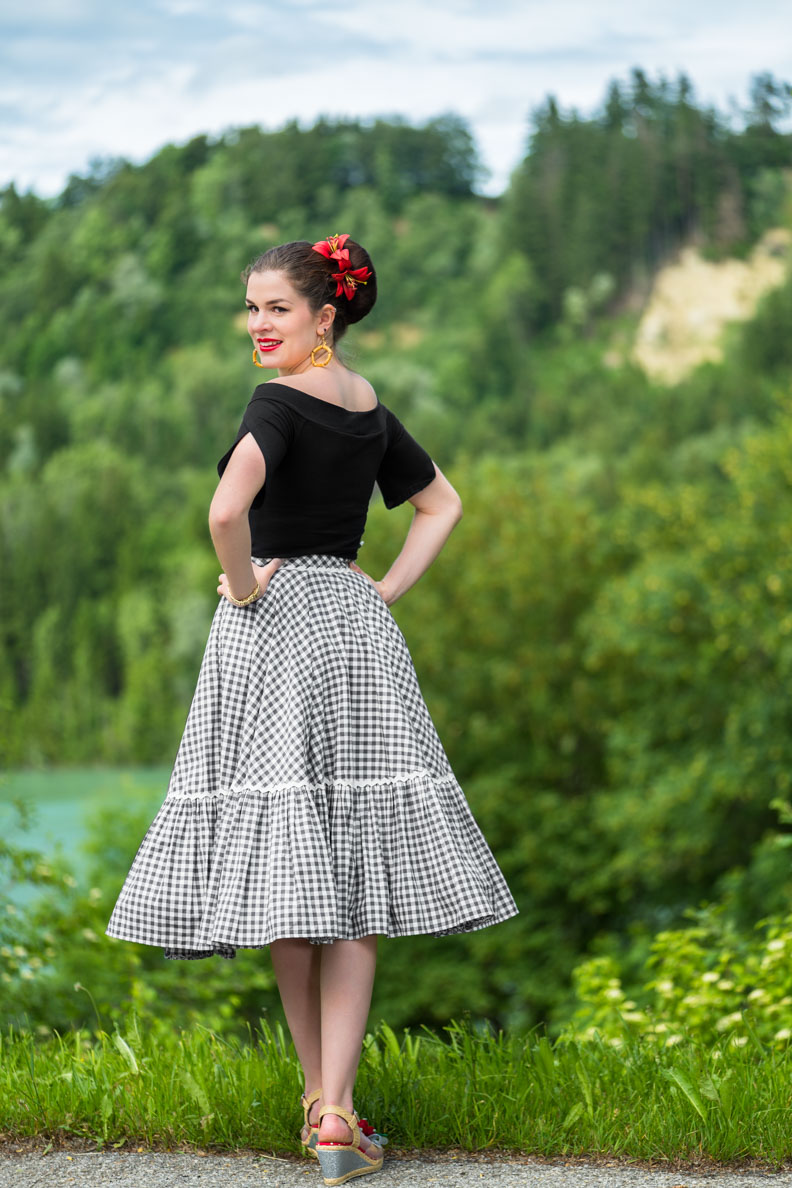 Outfit-Details:
Off-shoulder top: Miss Candyfloss
Circle skirt: Lena Hoschek
Petticoat: Vintage, similar here
Shoes: Miss L-Fire (similar here)
Earrings: Glitter Paradise (similar here)
Ring: Glitter Paradise
Hair flower: old but similar here