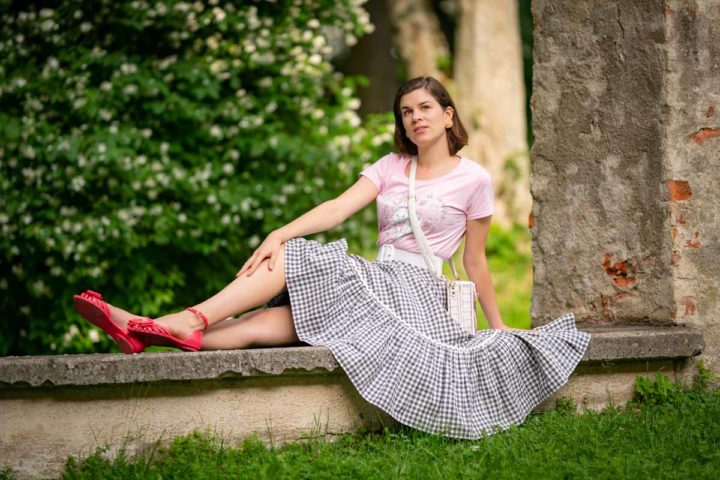 The last few weeks have been quite busy. I'm going to finish my course of studies soon, and therefore don't have a lot of time for styling outfits and long photo shoots. Instead, I rather use my freetime for long walks in nature, to soak up the sun and recharge my batteries. This is why I choose quite relaxed outfits lately and even wear shirts sometimes. But of course those shirts have to look super cute and ideally should have a cat print on them. 😉 And you know what? The Aristocats Shirt from Napo-Shop is exactly such a shirt!
Comfy and cute: The Aristocats Shirt from Napo-Shop
The comfy cotton shirt has a lovely fitted cut and is absolutely perfect for a relaxed walk in nature. But of course I especially like the print of cat lady "Marie" from the movie Aristocats!
Of course I remain my retro inspired style and therefore team the Aristocats Shirt with my favourite circle skirt by Lena Hoschek (I'm sure you know it from previous posts like this or this one). A white vintage belt, pink flats by Petite Jolie, rose earrings by Glitter Paradise, as well as a white flamingo basket bag finish the outfit.
---
Shop the Accessories:

---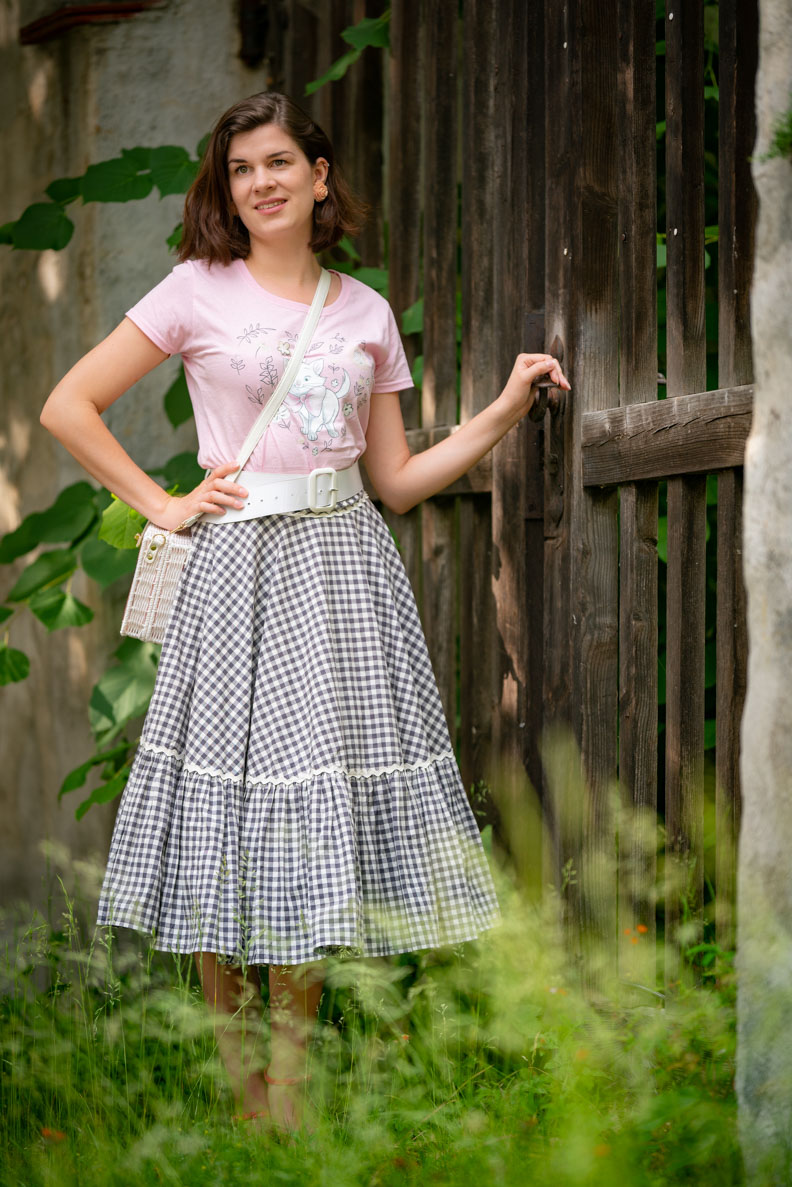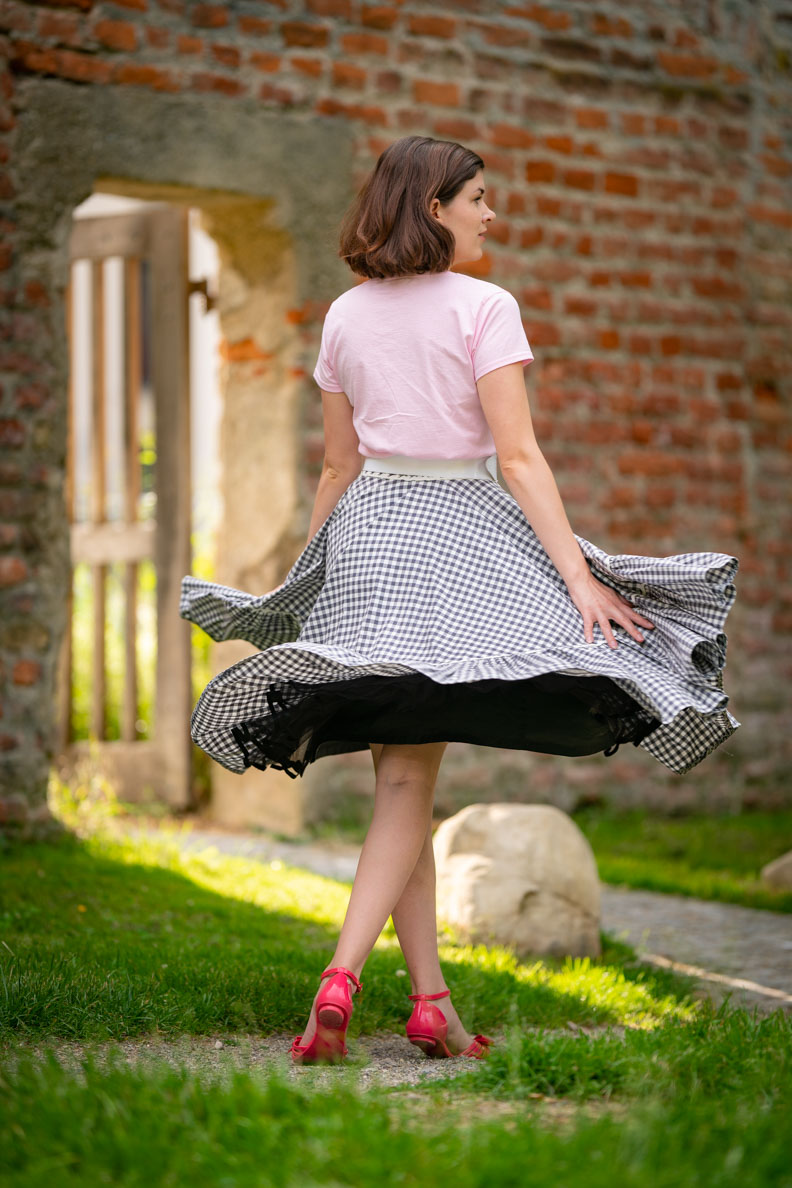 ---
Outfit Details:
Aristocats Shirt: c/o Napo-Shop
Circle skirt: Lena Hochek, similar here and here
Belt: vintage, similar here
Earrings: Glitter Paradise
Shoes: Petite Jolie, similar here
Handbag: Collectif Clothing via Fräulein Backfisch, similar here
By the way: Use the code retrocat-10 to get 10 % off your whole order at NAPO Shop or the Vive Maria online-shop! Valid until 30th April 2018.
---
A subtle Makeup
At the moment, I most of the time don't feel inspired to apply a lot of makeup. Instead, I enjoy wearing sublte looks, which feel better when it is hot outside, anyway. As always, I start with the CC Cream by Chanel. I don't wear eyeshadow, but of course I use some mascara and apply a bit of eyebrow powder. On my cheeks, I apply a little bit of pink blush to look fresher. The Dior Addict Lip Sugar Scrub finishes this sublte makeup.
---
Makeup Details:

---