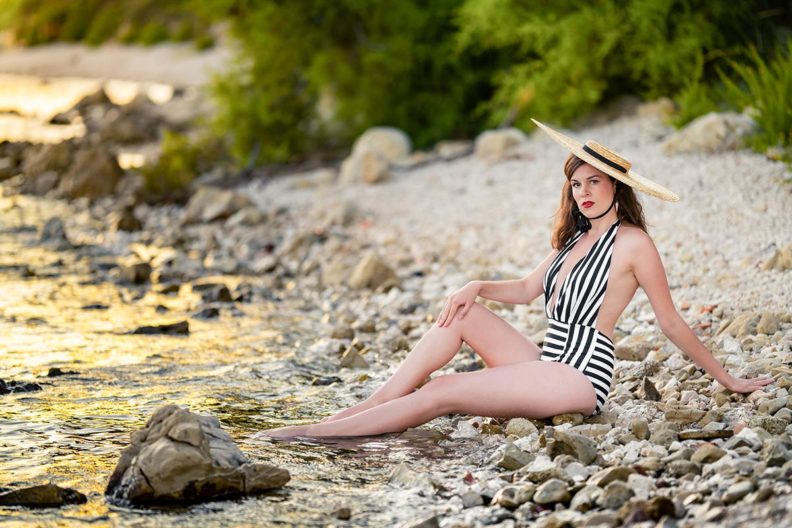 5 Fashion must-haves for summer
Summer finally arrived in southern Bavaria, and after so many rainy weeks, I am just so happy to feel the warm sunrays on my nose, again. I don't like sweating, though, and I also want to look stylish – even when it is very hot. So I guess it is time to share my 5 fashion must-haves for the warm season with you.
*This blogpost contains affiliate links (marked with *)
Perfect for Summer: Light Maxi Dresses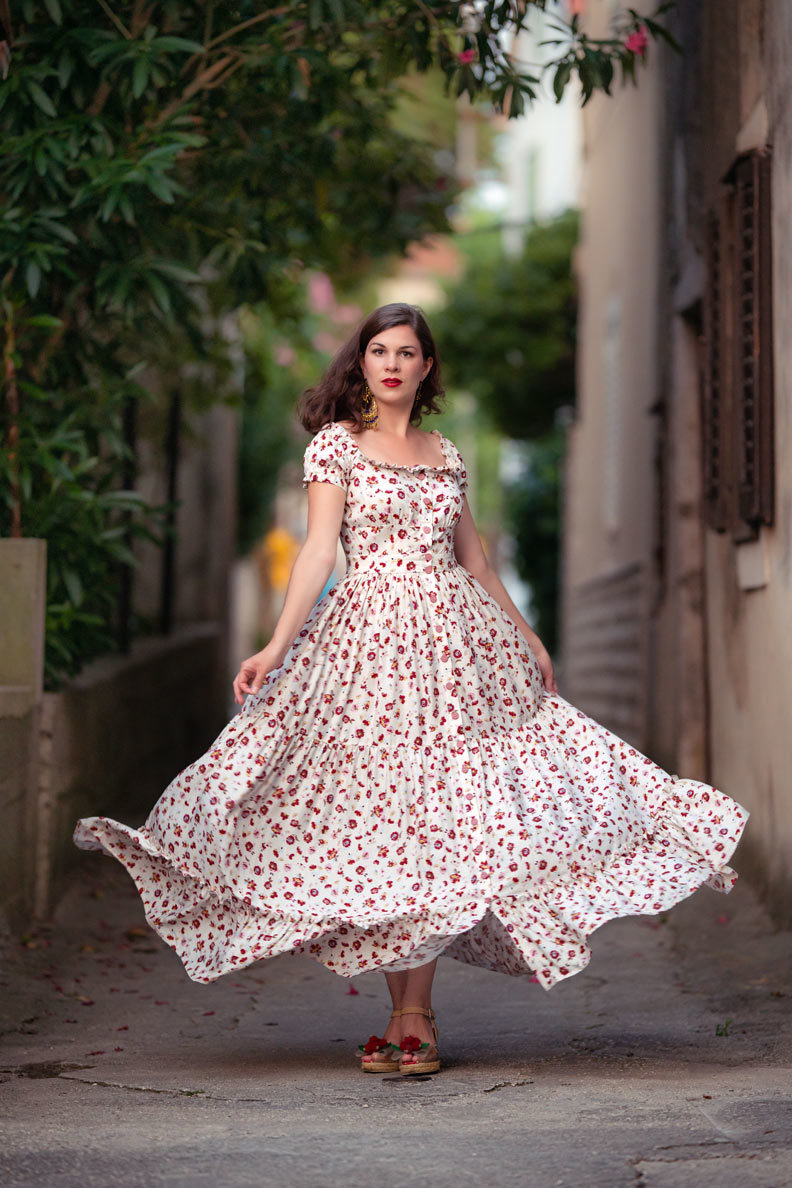 This might sound surprising for everyone who know me, as I wear midi skirts most of the time. However, on warm summer days, there is nothing I like more than a maxi dress. Such dresses are so incredible romantic and if you choose one made of a light fabric, they are also not too warm. Furthermore, maxi dresses are quite practical. Even on windy days, they usually don't fly that high so one can't see your underwear (no Marilyn moments in maxi dresses ;-)). Plus: It is no problem to sit on the ground or bend down in maxi dresses, they look good on the beach as well as in the city, and are therefore perfect companions for summer. My maxi dress is from an older Lena Hoschek collection and therefore no longer available. But I found some lovely alternatives:
*Affiliate links

PS: Make sure to read my style guide for maxi dresses. 😉
---
Fashion Must-have for Summer: Lovely Swimwear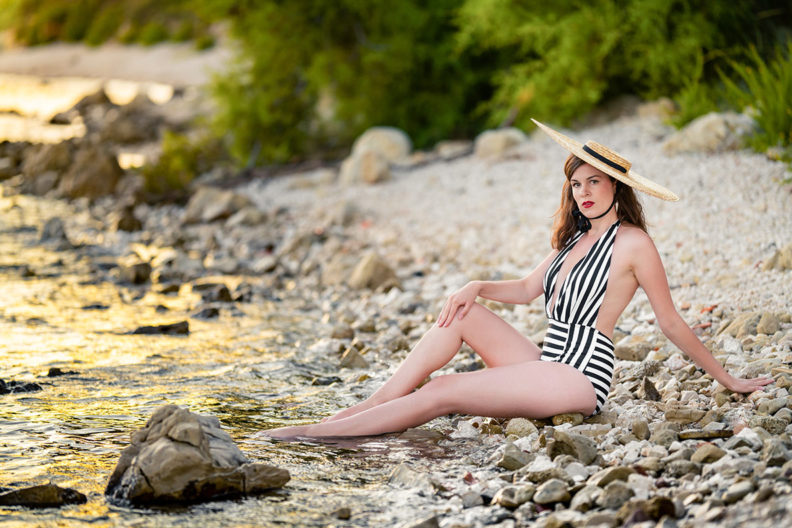 What would be summer without a day at the water? No matter if you visit a chic seaside resort, are at the beach, or go to a lake, lovely swimwear is neccessary and therefore definitely a fashion must-have for summer. If you wear a swimsuit, bikini, or monokini completely depends on your personal taste, of course.
Personally, I own a few retro swimsuits, but I also enjoy wearing modern swimwear. You will find lovely retro swimwear at TopVintage*, for example. I also like to look at Asos* for pretty swimwear.
*Affiliate links

---
Stylish Straw Hats for sunny Summer Days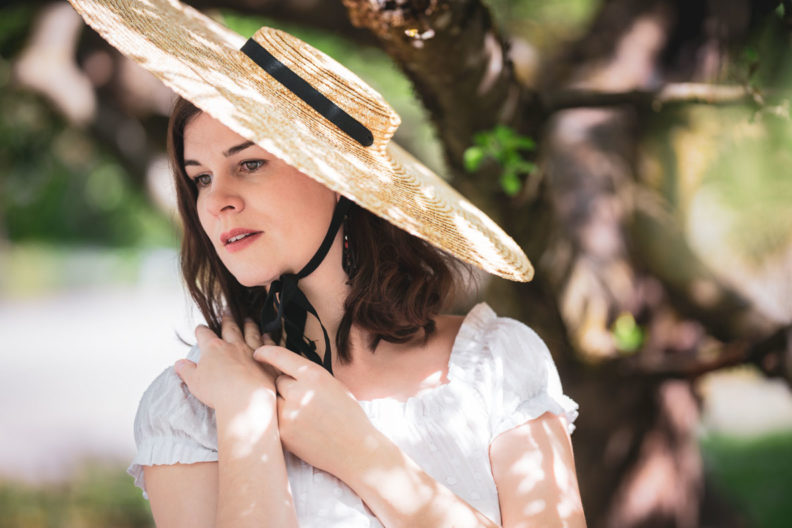 It is important to protect our precious heads from too much sun, and if we still want to look stylish, there is only one way to achieve this: Wear a stylish hat! During warm season, I usually always choose a straw hat, so it is no wonder that I own a few of them. I bought most of my hats for very little money at vintage stores, but I also invested in a few very stylish, new ones. By the way: I wear small straw hats as well as very big ones. 😉
*Affiliate links

If you only want to invest in one straw hat, I recommend to buy a medium sized one, as such a hat is pretty easy to combine with different outfits, and more appropriate for everyday life than a very big one. By the way: I show you a lot of wonderful hats for spring and summer here.
---
Fashion Must-haves for Summer: Cool sunglasses
Stylish sunglasses are a wonderful possibility to really lift an outfit up with just one single step. They are able to transform a subtle outfit into a diva look, or make it look really cool and stylish. Here, the single rule applies: The bigger the sunglasses, the more mysterious and glamorous the look. I personally recommend to buy at least two different kind of sunglasses: One pair of budget-friendly sunnies for the beach, so it is not a drama if they get damaged from the sand or stones. And then, one pair of very glamorous and stylish designer sunglasses to bring every outfit to the next level.
Tip: While I like to buy some very fancy budget-friendly sunglasses, I recommend to choose more subtle and timeless designer sunglasses. Big sunnies with a subtle cat-eye might not always be the most fashionable ones, but they always look great and can be worn for many years.
*Affiliate links

---
Perfect for Summer: Chic Basket Bags
If I had to choose only one bag for summer, it would be a chic basket bag. Basket bags are so easy to combine with many different summer outfits, and go well on a lot of different occasions, as I already told you here. Furthermore, you can find lovely vintage basket bags for very fair prices at fleamarkets or vintage shops. But also shops like TopVintage*, Asos*, or Etsy* offer a variety of different basket and straw bags.
*Affiliate links

Which basket bag goes for which occasion? And how did this bag made it into the fashion world? I'm going to answer these questions in this blogpost.