My week
May I tell you something? Today, it's the 5th birthday of my blog RetroCat.de! I still can't believe how time flies! In July 2015, everything started with an old Nikon SLR camera and a lot of improvisation. My boyfriend has always been a big support. Until today, he takes almost all of my photos (our equipment is definitely more professional, now), and always helps me with technical problems. Despite all those coming and going social media platforms like Instagram, Snapchat, TikTok and so on, I still enjoy blogging and am so thankful you are joining me! While on Instagram, photos disappear after a few days from people's minds, I reach more readers here on RetroCat every month, receive such lovely mails, comments, and messages, and am just so happy that there are people out there who like the same things as I do. So I want to say thank you all so much for following me here on RetroCat! Without you, my blog wouldn't exist. And now, lets raise a glass of champagne to celebrate five more (and hopefulle even more) years of RetroCat.de!
PS: You will find my very first blogpost on RetroCat.de here.
And now, I'm going to tell you what I did last week. 😉
This blogpost contains affiliate links (marked with *)
What I did:
The weather was a bit changeable last week, and after a sunny day, a rainy day followed. I still went out for my daily walks to the park, though, and I really enjoyed all the wonderful roses that are currently blooming! I also met a dear friend at a café. We went to DiNatale, a café that serves the in my opinion best coffee in Munich and helped me through many boring days at university back in time. So it is such a wonderful place to meet a friend and talk about those light-hearted old days.
The other days were not very exciting, as I mainly worked on my laptop. On the weekend, I escaped from the city to the countryside.
Last week's Blogposts on RetroCat.de:
---
What I bought
As I contracted a new mobile phone contract, I got a new Smartphone, the Samsung Galasy S 20 in pink, to be precise. That's all I bought last week. 😉
---
What I wore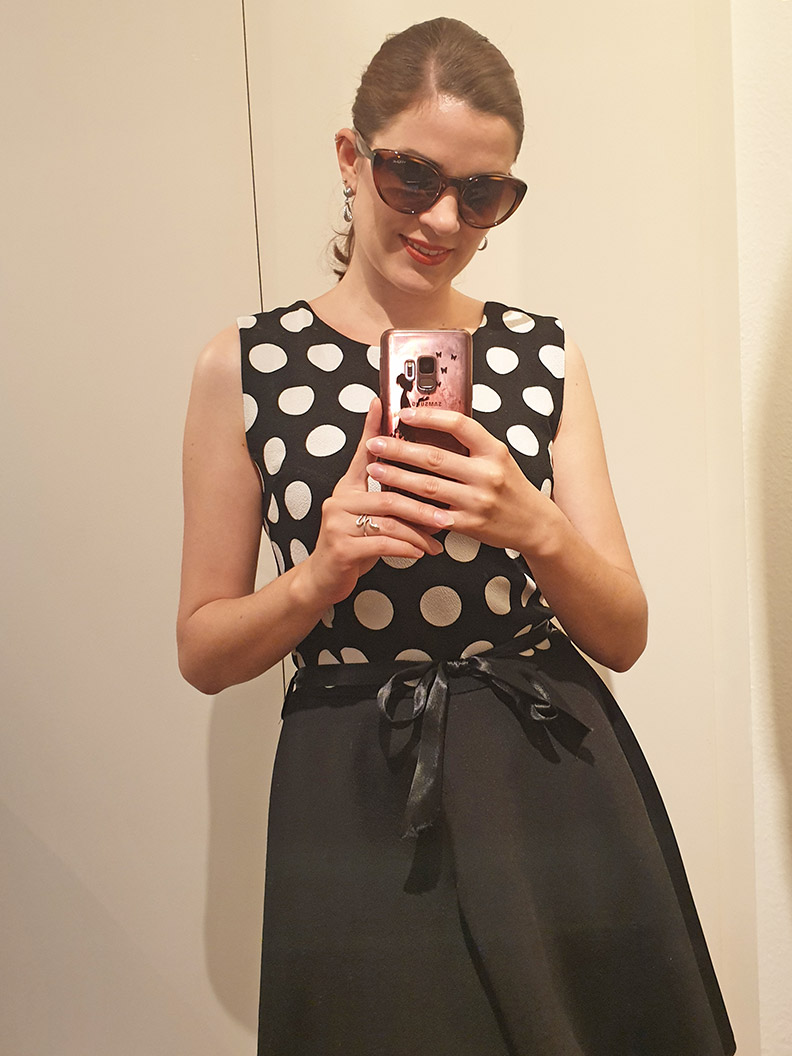 As the weather was so changeable, I wore some completely different outfits. On the sunny days, I went for lovely summer dresses with polka-dots and sunglasses. On the rainy days, on the other hand, I chose retro trousers in combination with blouses, and an umbrella.
*Affiliate links


---
What else I did
Well, I don't have anything more exciting to say about last week. Neither did I eat something special (only too much ice cream, pizza, and pasta), nor did I read or watch something thrilling. Let's hope this will change next week. Whatever the case, I will tell you next Sunday. 😉
---
What made my week more beautiful:
*Affiliate links

---