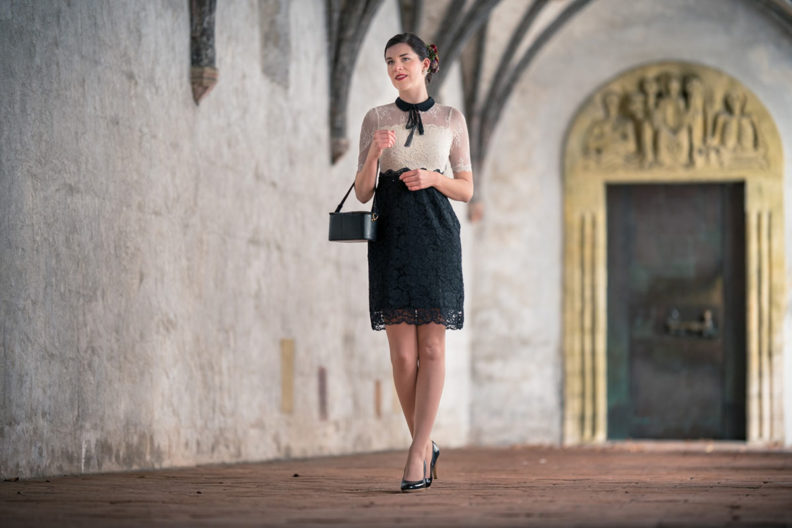 Ideas for your Christmas outfits
Christmas ist just around the corner, and although everything is a bit different this year, I am still going to dress up for this occasion. Especially as we don't have many events were we can wear our most special garments, currently. As I personally like to wear something comfortable but still elegant, I am going to wear a glamorous knitted dress this year (you will find the outfit down in the blogpost). In the following, I am also going to tell you what I wore in the last few years on Christmas and show some more outfit inspiration.
This blogpost contains affiliate links (marked with *)
Classy and elegant Christmas Outfits
Let's start with classy, elegant Christmas looks. Lovely fabrics, sparkly jewellery and glamorous accessories add some festive fibes to your outfit and are therefore perfect for Christmas.
Red Dress and festive Tights
---
Black and white Lace Dress meets red Velvet Cape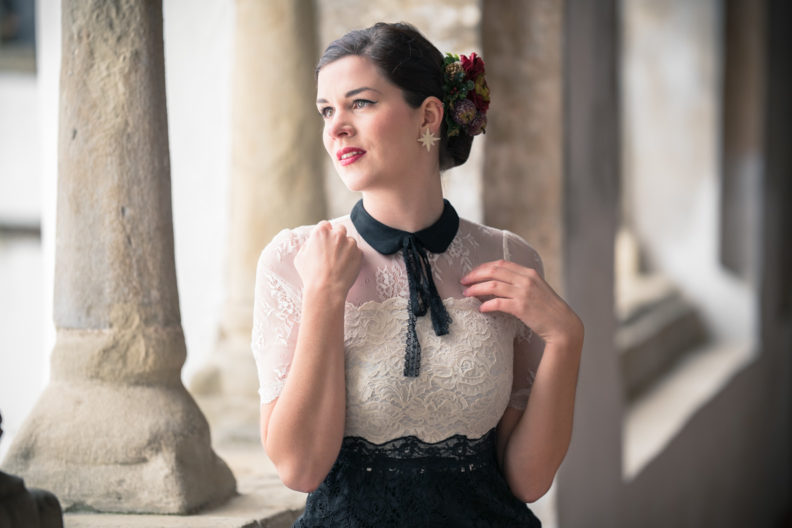 ---
Little Black Dress meets glamorous Accessories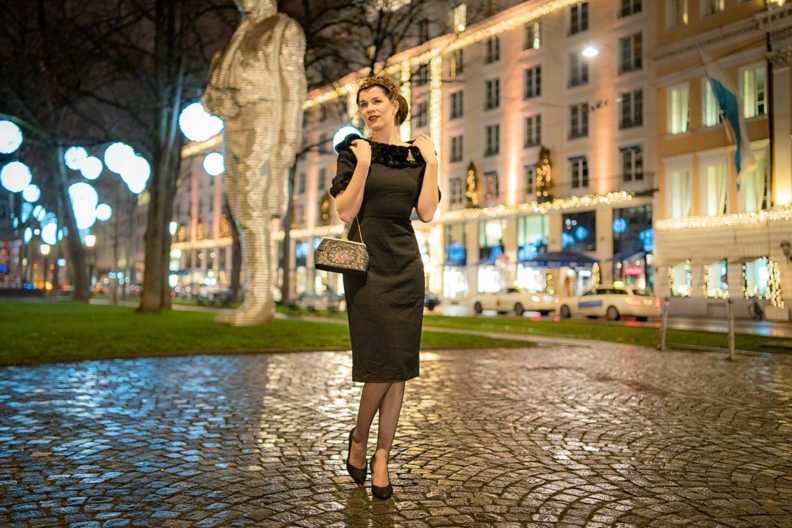 ---
Warm Christmas Outfits
I usually go ice scating on Christmas Eve. But this year, I decided to simply go out for a walk in nature. As I still want to look festive, I recommend warm coats and other cosy garments.
Perfect for a Christmas Walk: The Pearl Coat and matching Accessories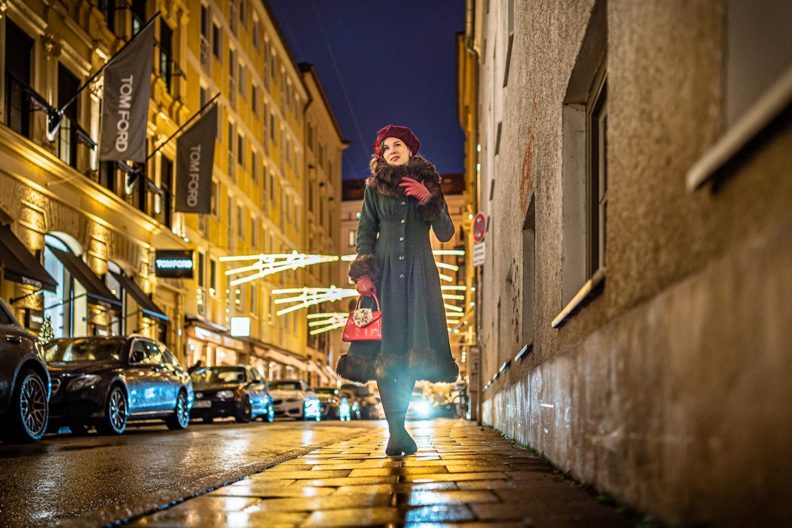 ---
Red Dress and cosy Accessories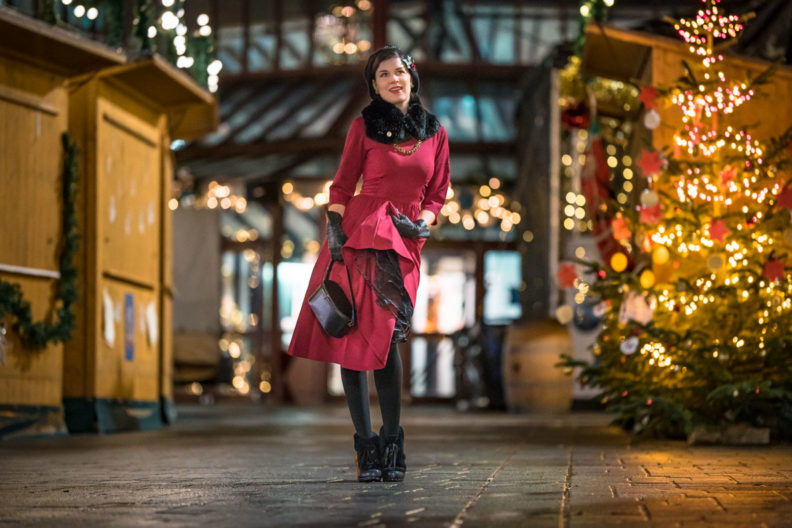 ---
Comfy and stylish Christmas Outfits
Let's talk about my favourite kind of Christmas outfits. In Germany, we celebrate on Christmas Eve, and on that day, I like to wear something comfortable but still stylish. So I usually go for jersey dresses or knitted dresses in combination with sparkly accessories. This year, I will go for the black knitte dress, by the way.
Warm and comfy: A Jersey Dress and Fake-fur Jacket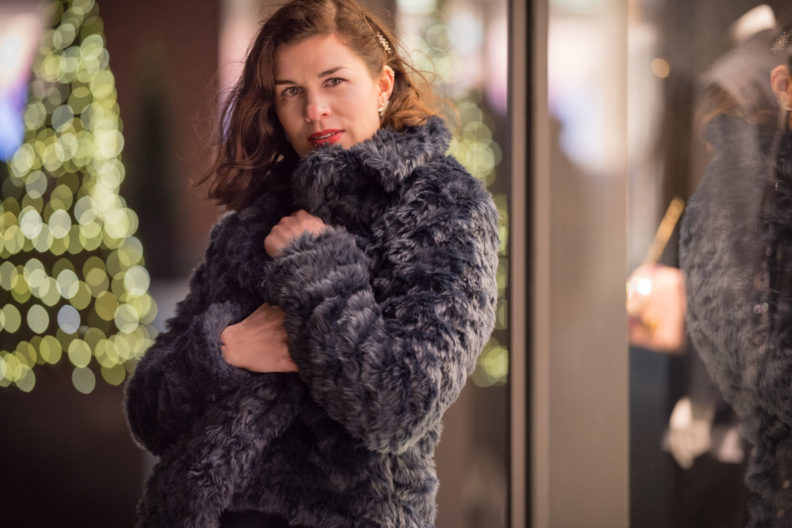 ---
Comfortable, glamorous and budget-friendly: A festive knitted Dress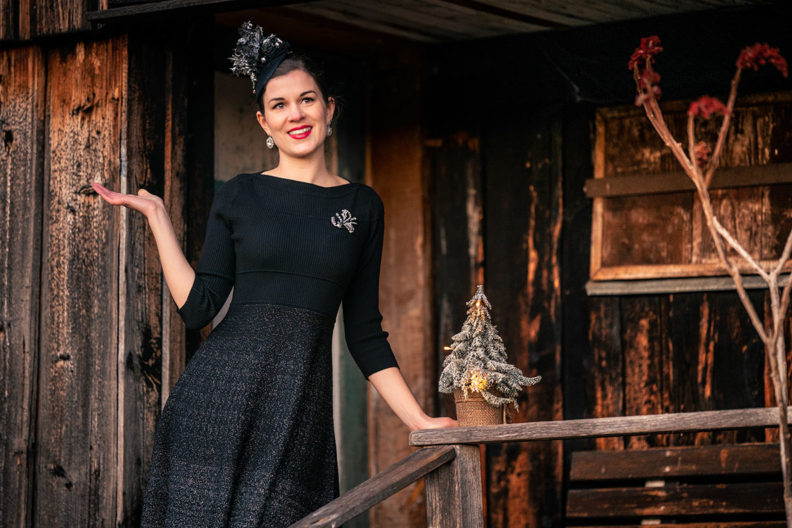 ---
Fancy and dark Christmas Outfits
It doesn't have to be a classy green or red outfit for Christmas. Black looks go very well for Christmas, too. No matter if shiny fabrics or velvet – the following dresses are extraordinary and wonderfully different to classy Christmas outfits.
Mini Dress and a glamorous Cape: An extraordinary Christmas Outfit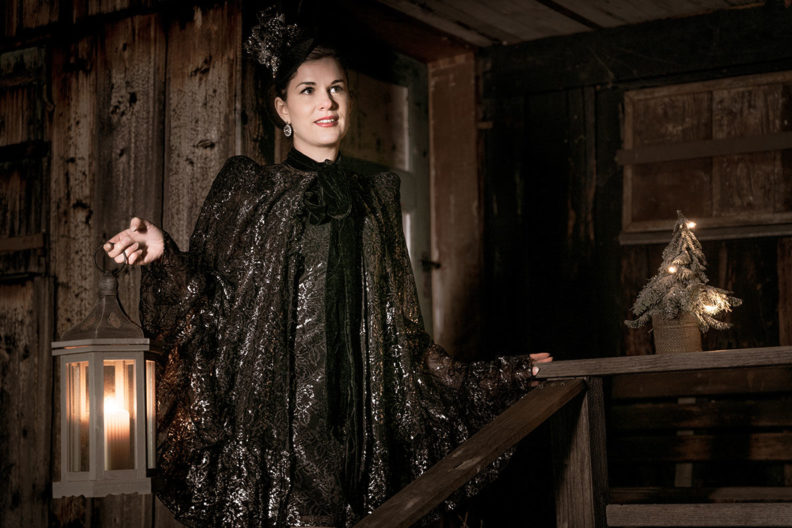 ---
Black Velvet meets Snow and Sparkle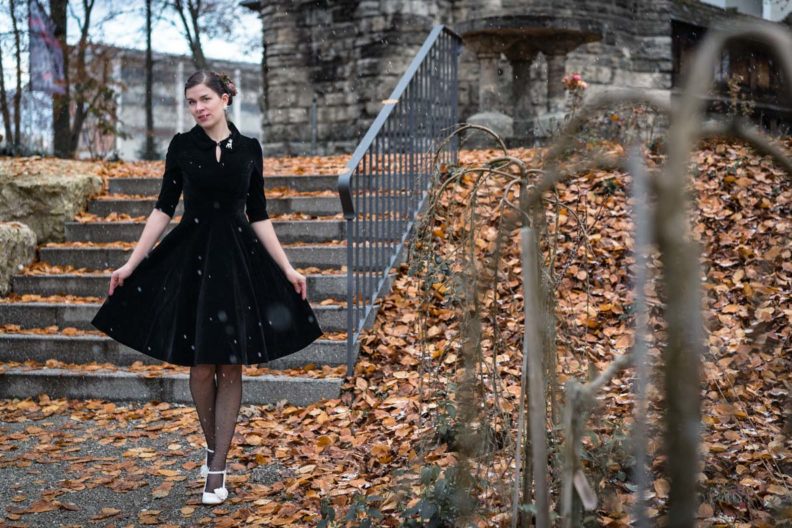 ---
By the way: After the festive dinner, I like to wear something comfortable, put on fancy Christmas tights and a cosy knitted dress – the perfect outfit to watch romantic Christmas movies! 🙂
And now I would like to know: What are you going to wear for Christmas?