Especially during city trips, shopping is a must for me. Normally, I don't shop at the major fashion or beauty chains, but visit small and beautiful boutiques like "Goldstück Vienna" in Vienna, instead. This time I made an exception: Since there is no Sephora in Germany, I had to go inside. I will show you what I bought in an extra beauty post.
But now, let me tell you something about my outfit: I wasn't sure if it will rain or not, so I decided to wear pants, a blouse, and a leather jacket. I already showed you the high waisted trousers here for example. For a summer look, I wore them with a beautiful flower print blouse by Lena Hoschek, and the same flats I wore in my latest outfit post.
Colour matching accessories like a red hair flower by SophisticatedFlowers and earrings by Glitter Paradise finish the retro shopping outfit. Instead of my leather jacket, I needed my retro sunglasses by Miu Miu, because it stayed dry and sunny the whole day.
PS: I tested a lot of blushes at Sephora and forgot to clean the back of my hand for the photos, so don't worry about the red stains on my hand. 😉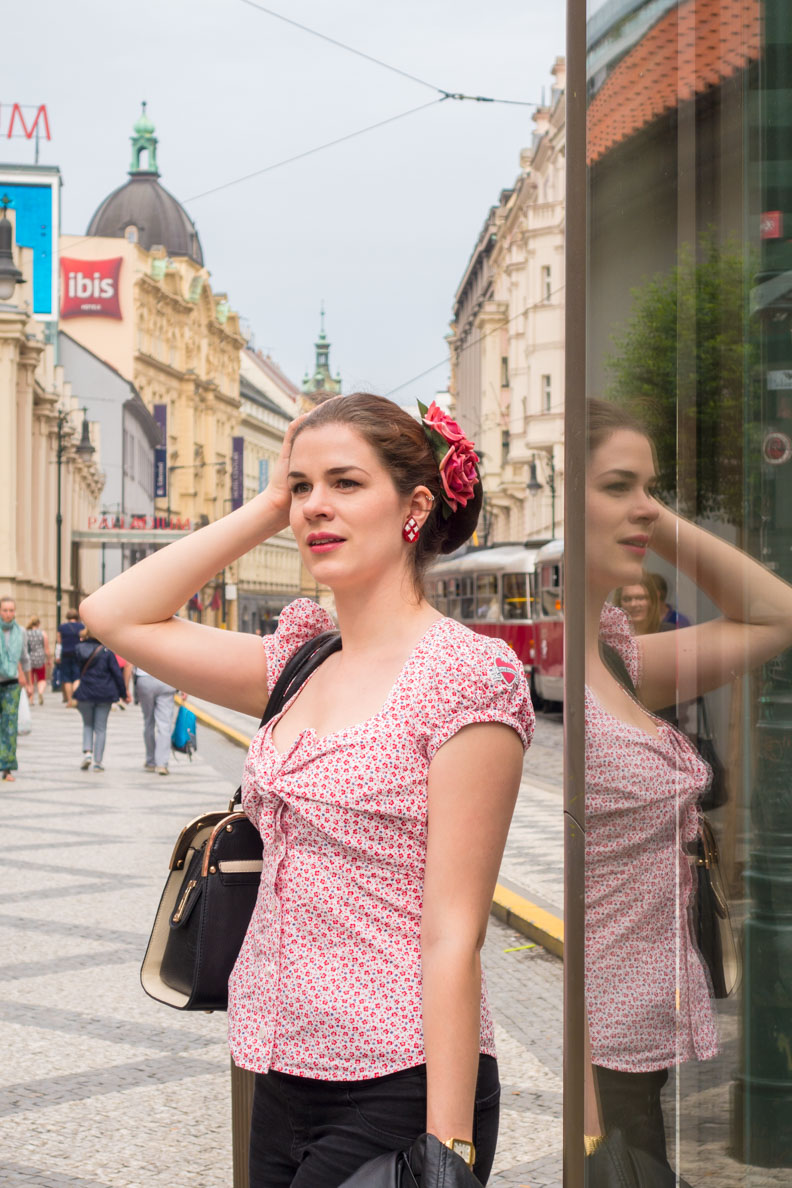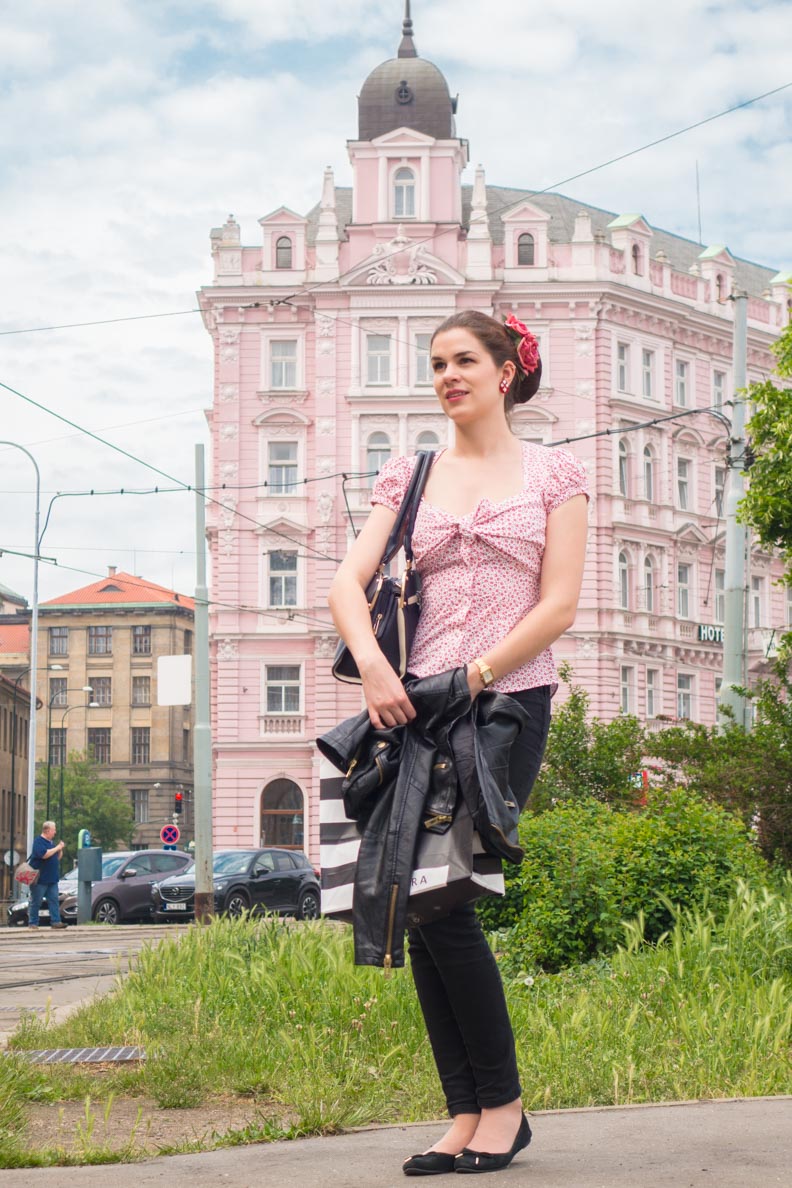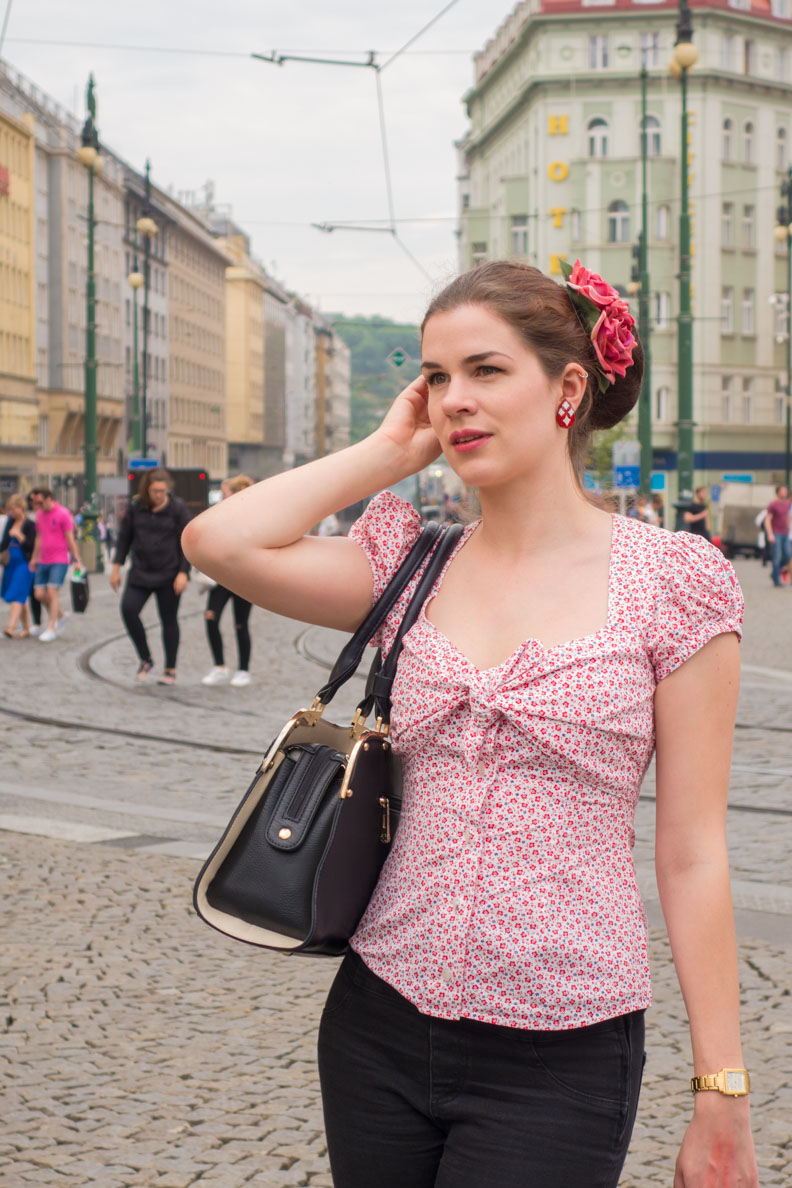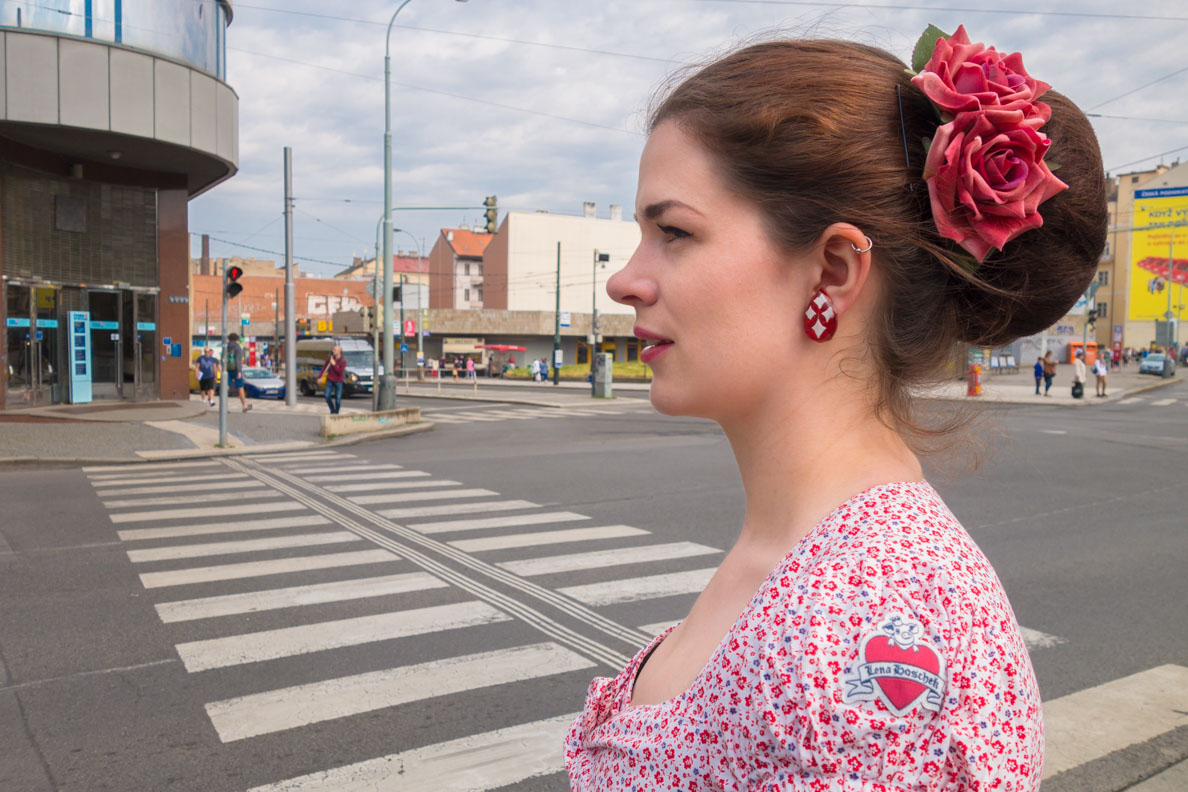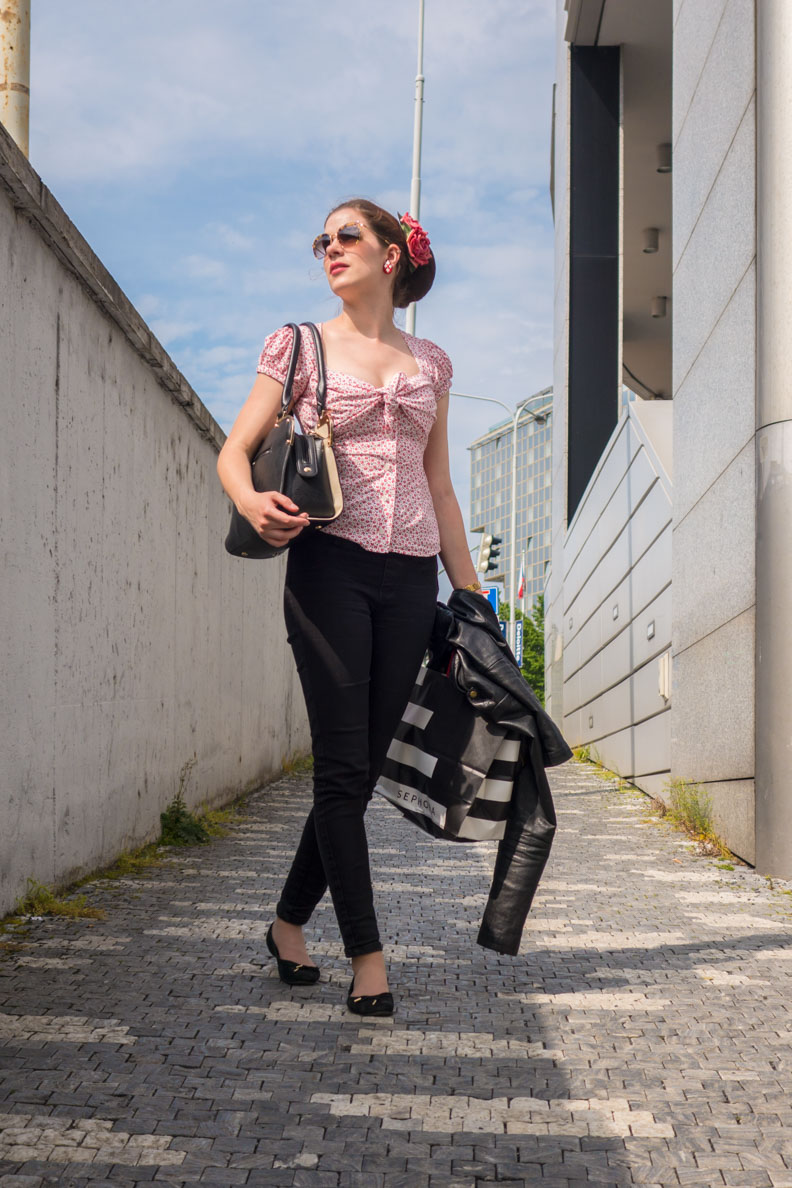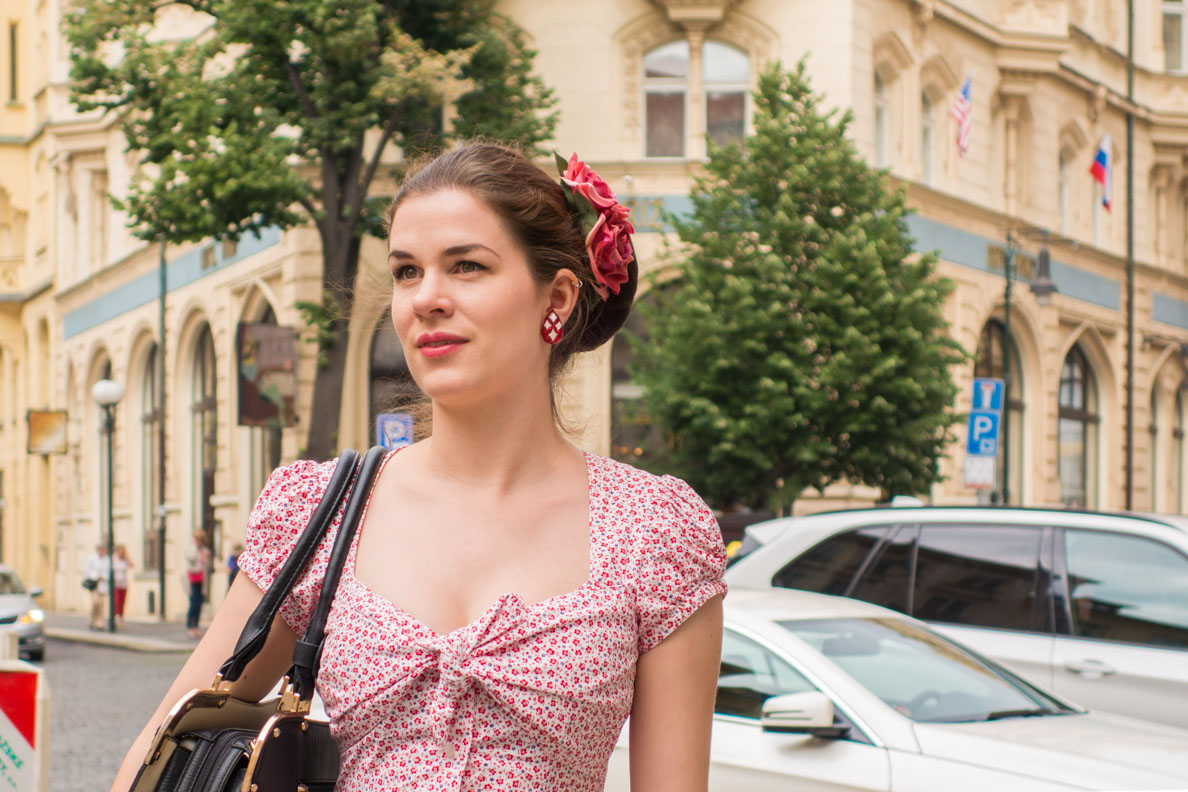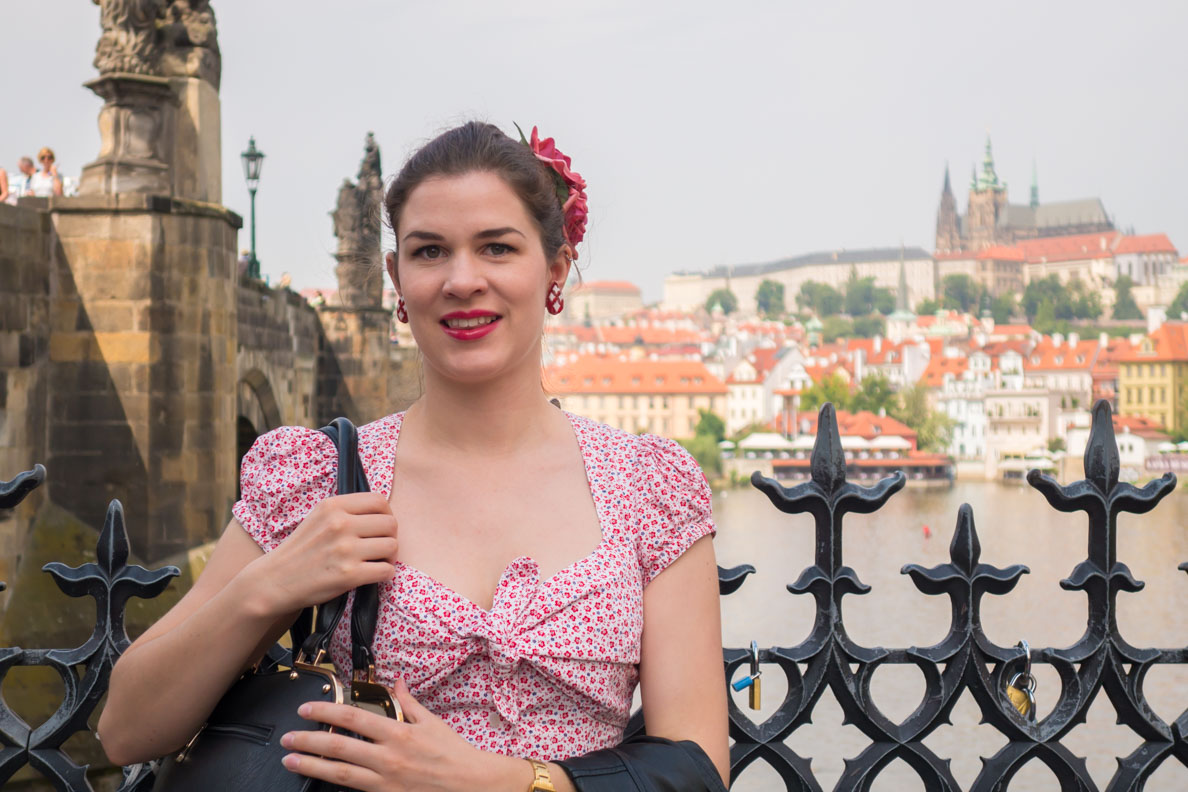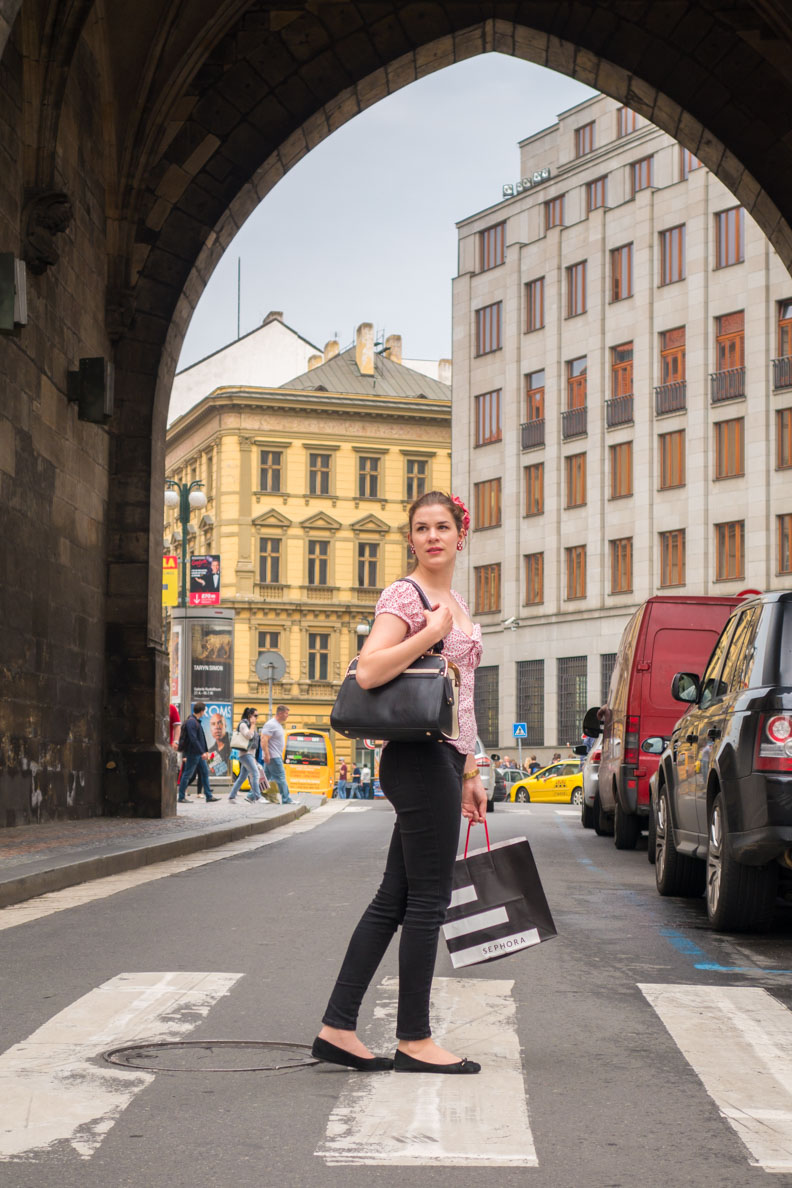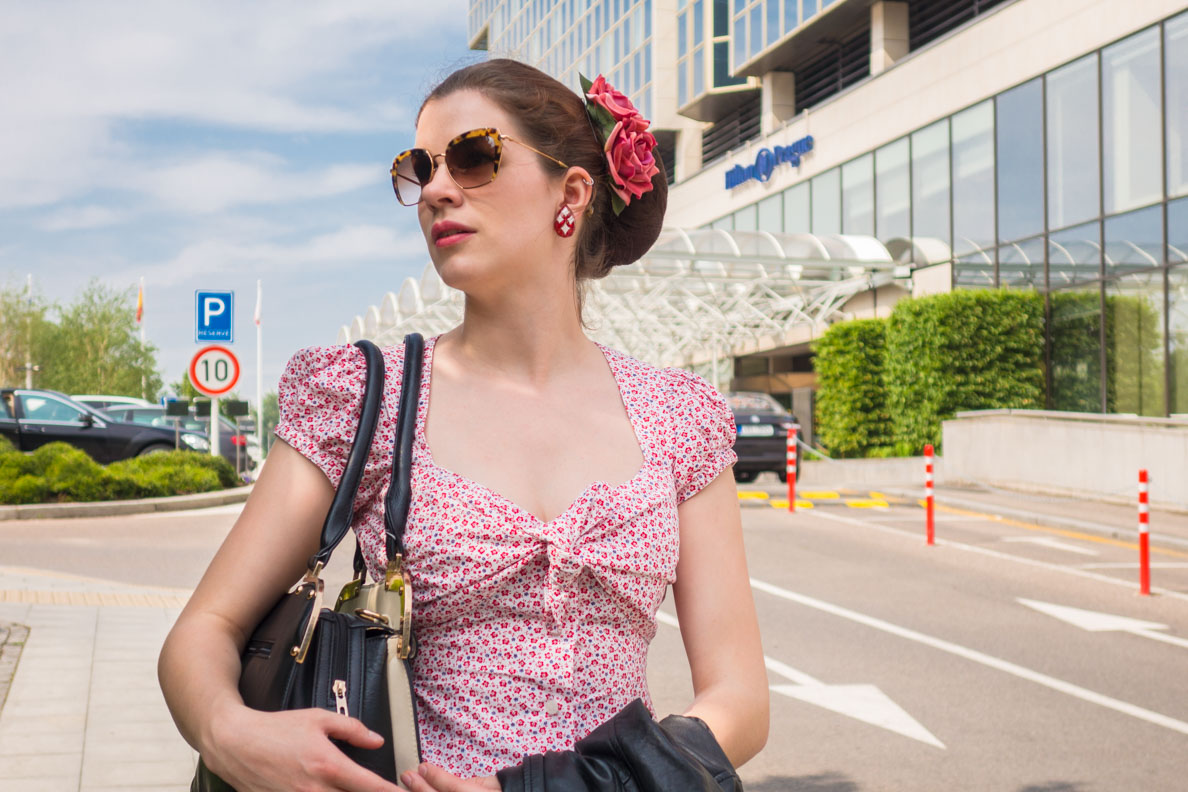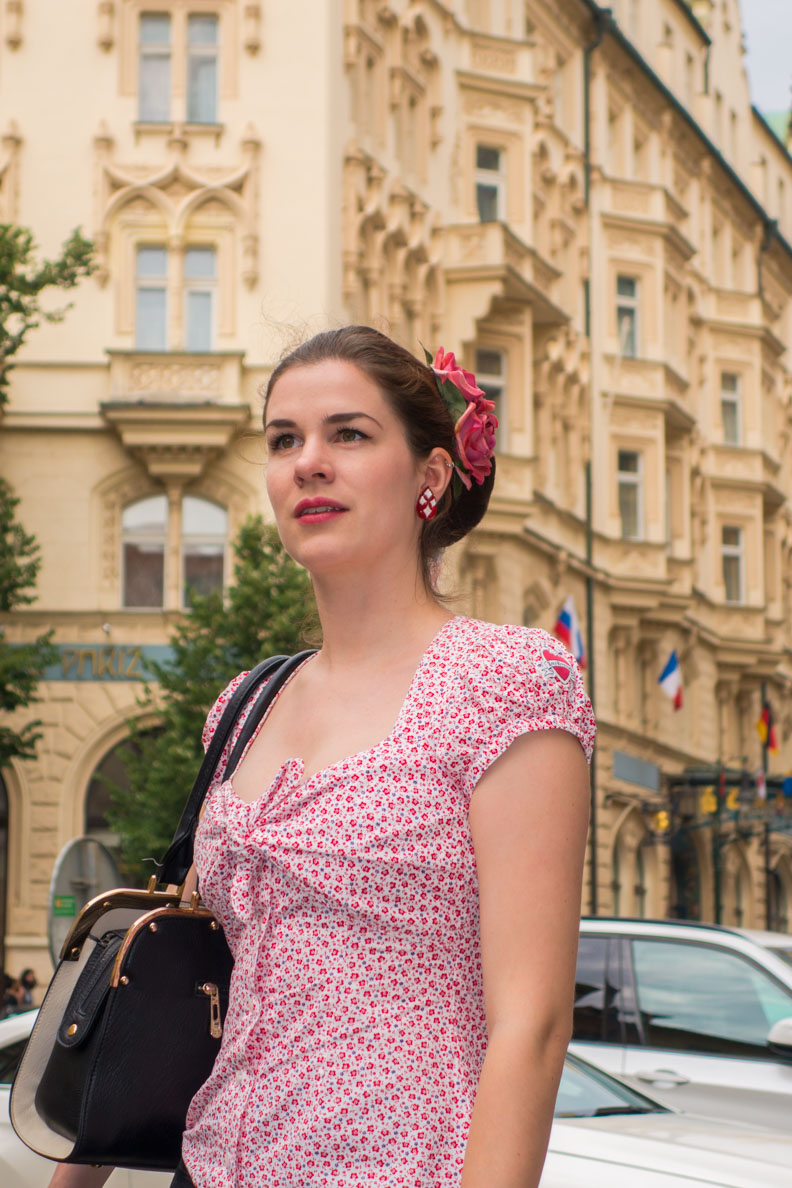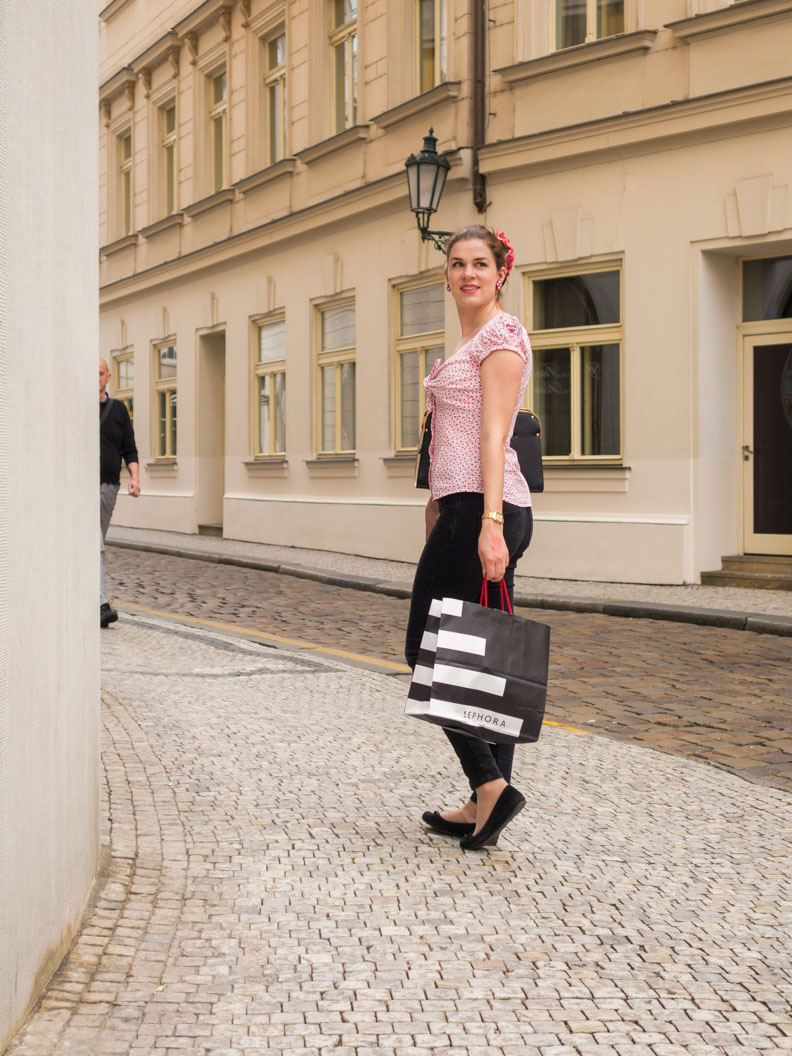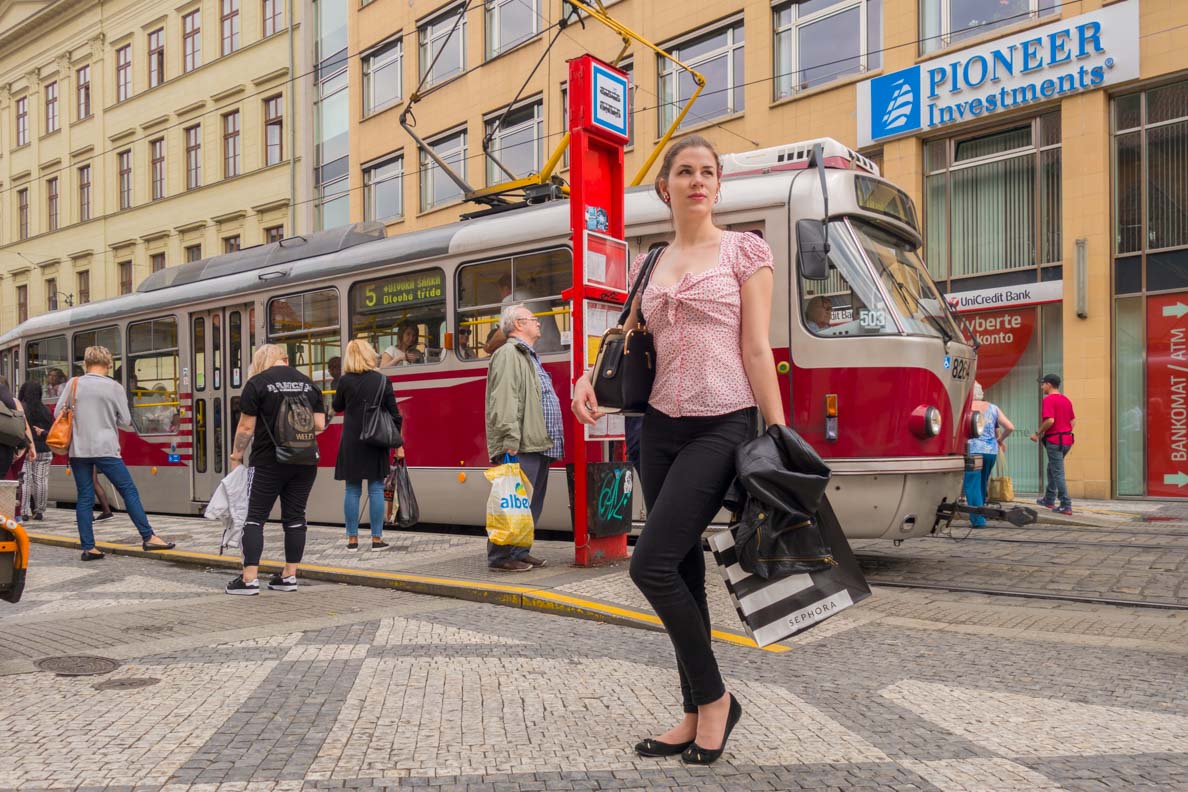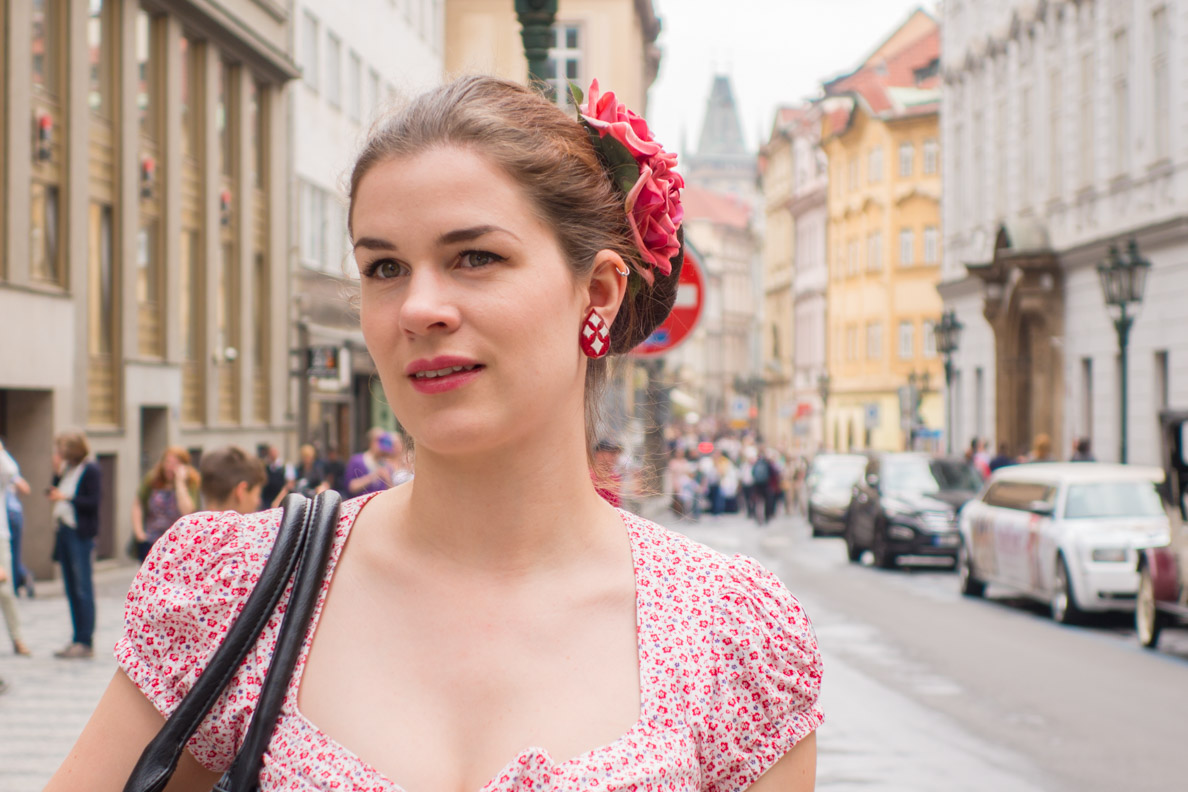 Outfit details:
Retro blouse: Lena Hoschek (old but similar here)
Pants: Steady Clothing
Shoes: Buffalo (similar here
)
Sunglasses: Miu Miu
Handbag: very similar here
Hairflower: SophisticatedFlowers
Earrings: Glitter Paradise