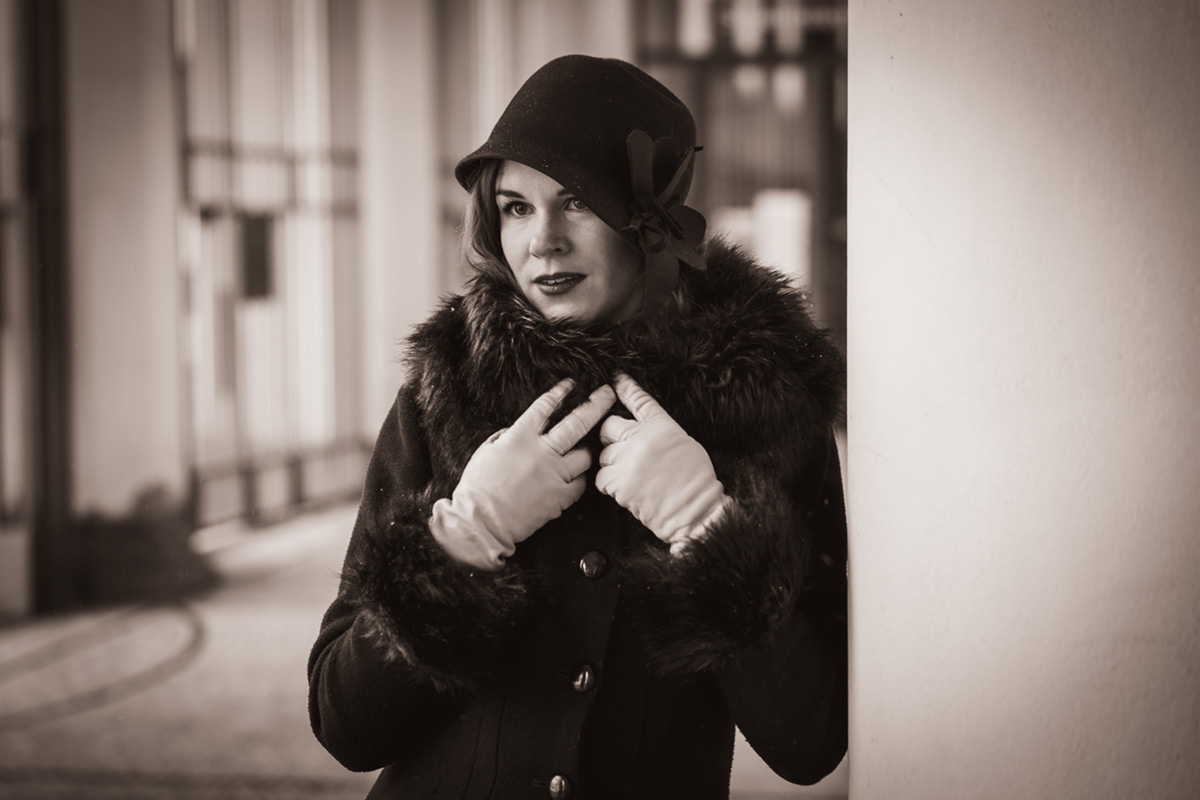 This blogpost contains affiliate links (marked with *). If you shop products via those links, I may get a small provision which helps me to maintain my blog. Of course the price doesn't change for you.
If there is one thing I absolutely dislike in winter, it's cold ears. The problem: I dislike caps even more than cold ears. The only exception are berets. But berets don't keep my ears warm, so they are only a fashion accessory for me. What I do like are stylish hats. The problem: Hats usually don't keep my ears warm, either. But luckily, there is one exception: 1920s style cloche hats!
The Story of the Cloche Hat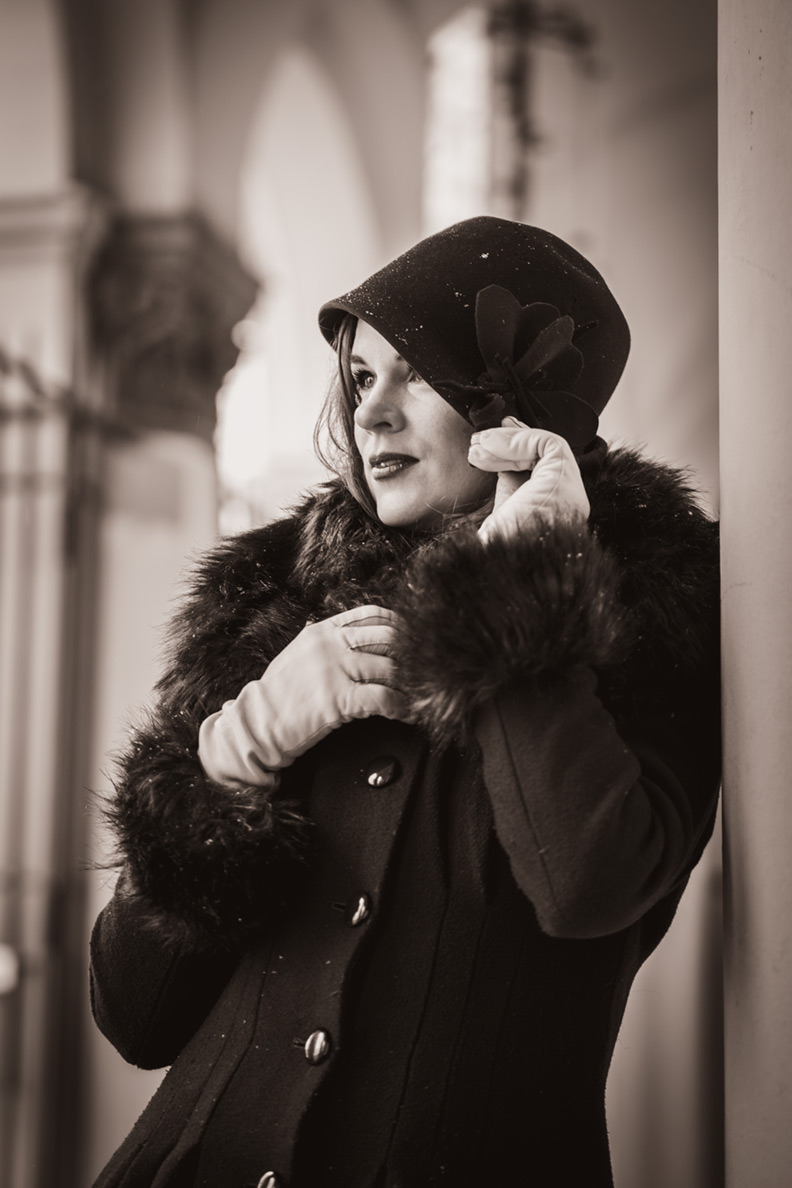 The cloche hat (you can also simply say "cloche") is a fitted hat for women with a quite small, downward brim. As the shape resembles a bell, it got the name cloche (French for "bell"). There are cloche hats with a small or a bit larger brim, with an asymmetric brim or almost no brim at all. As you can see, there is a huge variety of different cloche hats available. But let's talk about history, first.
This kind of hat got very popular during the 1920s, as it perfectly matches the short bob hairstyle. Furthermore, cloche hats are quite practical. They stay in place without hat pins and are compact – perfect for the modern woman that started to drive cars and do sports. A cloche was usually plain, but it was possible to decorate it with scarves, brooches, flowers and so on.
Cloche hats were typically worn low on the forehead which brings all attention to the eyes. However, this can also be a bit unpractical, as it obstructs the view. So it became fashionable to turn the brim at the fron of the cloche upwards.
Over the years, other hats got fashionable and in the mid-30s, the cloche went completely out of fashion. It celebrated its fashionable comeback in the 1960s, though. Nowadays, you unfortunately can't the see them that often. Such a shame, actually, as it's really practical and très chic.
---
The Cloche: Perfect for everday Life
As you wear a cloche so low on the forehead, it usually also covers the ears, which is perfect for winter, of course! Furthermore, it is the perfect hat to almost completely cover your hair, whenever you are having a bad hair day.
Moreover, this hat is very practical and perfect for everyday life. As the shape of this kind of hat is so slim, it doesn't require a lot of space – that's not only good for your wardrobe, but also your seat neighbor on the tight bench of a subway. And of course this hat is ways more elegant than a simple cap – so it goes perfectly well with a chic winter coat.
---
What Hairstyle to wear with Cloche Hats
This kind of hat looks best with your hair worn down. Here, it doesn't matter if your hair is straight or curly, short or long. And if you stayed in bed for too long in the morning and don't have time to wash your hair, it is also the perfect piece to hide your hair.
The only drawback: The cloche hat does not go that well with every face shape. It looks best on small, slim and/or oval face shapes. If you have a wide face shape, of course you can wear a cloche as well, but you may have to search a bit longer until you find the perfect piece for you.
---
Where to buy 1920-style Hats
My hat is a true vintage one. So looking for cloche hats in vintage stores can be successful. However, as these hats are already quite old, I also recommend to search the world wide web. Mein wunderbarer Hutsalon*, for example, offers some lovely cloches. I can also recommend Nicki Marquardt in Munich and the Hutmanufaktur Petra Benz in Berlin. Maybe you know some more millinery shops that offer the 1920s style hats? Feel free to share them with us!
*Affiliate links

---