Fashion favourites that lift the spirits
We already took these outfit photos at the beginning of March, a while before the lockdown. And well, then I didn't really know how to integrate these photos into a blogpost that makes sense, at the moment. But after endless days at home and a lot of cleaning (read more about this here), I'm longing for gorgeous outfits and my old routine of getting ready before leaving the house. So I tought, why not getting ready as usual, just without the part of leaving the house? And while thinking about some favourites that always lift my spirits, I found out that this outfit actually exactly shows them. So here we are, with a new outfit post after such a long time. 😉
*This blogpost contains affiliate links (marked with *)
Fashion Favourites that cheer me up: Pretty Blazers
To be honest, most of us most likely don't really need a chic blazer, currently. However, a blazer usually definitely is a staple item that can be worn quite often. So why don't we just wear our most chic blazer to go to the grocery store or out for a walk? This gives me a feeling of normality and makes running errands more glamorous. 😉
I'm a huge fan of blazer inspired by Dior's New Look that have a perfekt fit and are waisted. So it is no wonder that I had an eye on this wonderful jacket by Lena Hoschek for quite a while. As I bought the very last one, the blazer unfortunately is no longer available, but you will find similar ones here:
---
Swinging Midi Skirts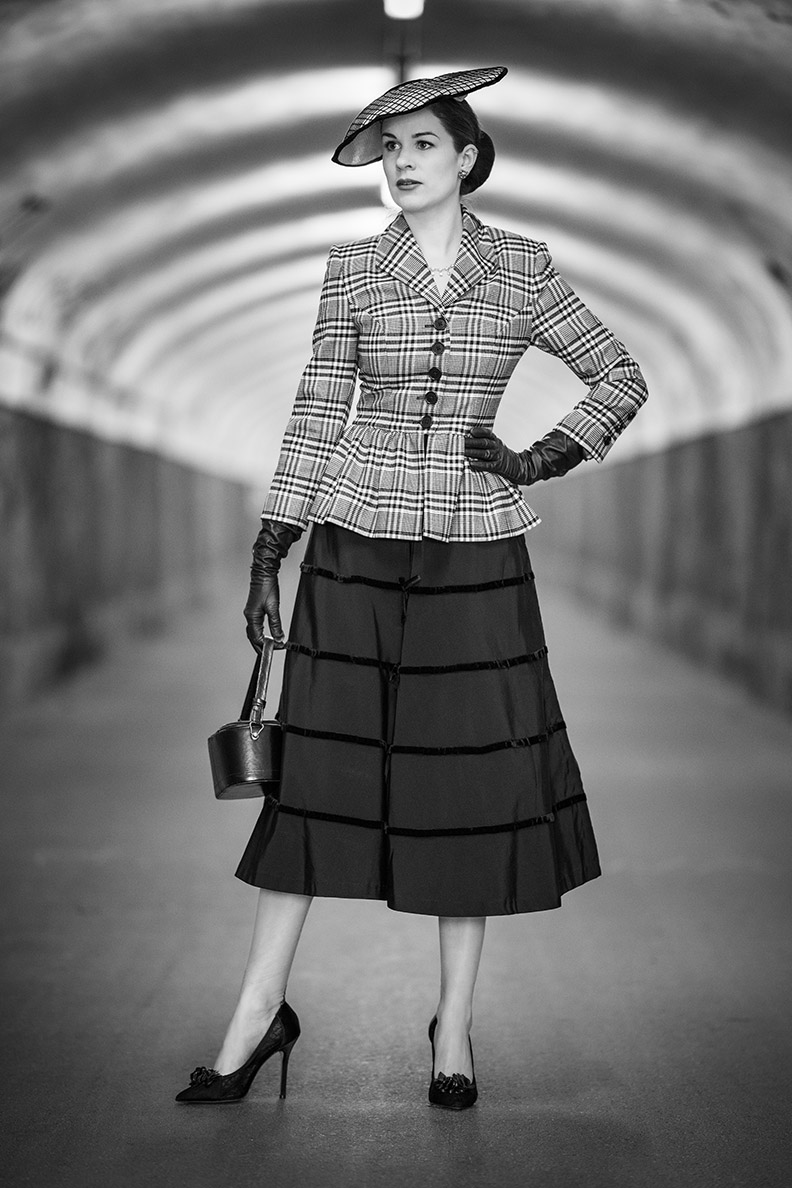 I am such a big fan of swining (circle) skirts in midi- or knee-length. Midi skirts are definitely more elegant than mini skirts, and, in my opinion, also more practical, as you can bend down, sit down and move without showing your underwear. Plus: circle or swing skirts are a great alternative to classy pencil skirts and offer more freedom of movement. Such elegant swinging midi skirts are available at a lot of different shops. If you are searching for a true vintage one (like mine is), have a look at local vintage stores or Etsy*, for example. A lot of pretty reproductions are available at TopVintage*, but even Asos* offers some lovely midi skirts.
More casual skirts made of jersey or viscose with colourful prints or in bright colours, on the other side, are perfect for sunny days and the home office. Jersey and viscose fabrics usually are quite comfortable and don't wrinkle easily. So you are dressed well, without having to forego any comforts. You will find such lovely skirts at Napo-Shop*, Blutsgeschwister* or Vecona Vintage*, for example.
*Affiliate links

---
Fashion Favourites that rise my Spirits: Stockings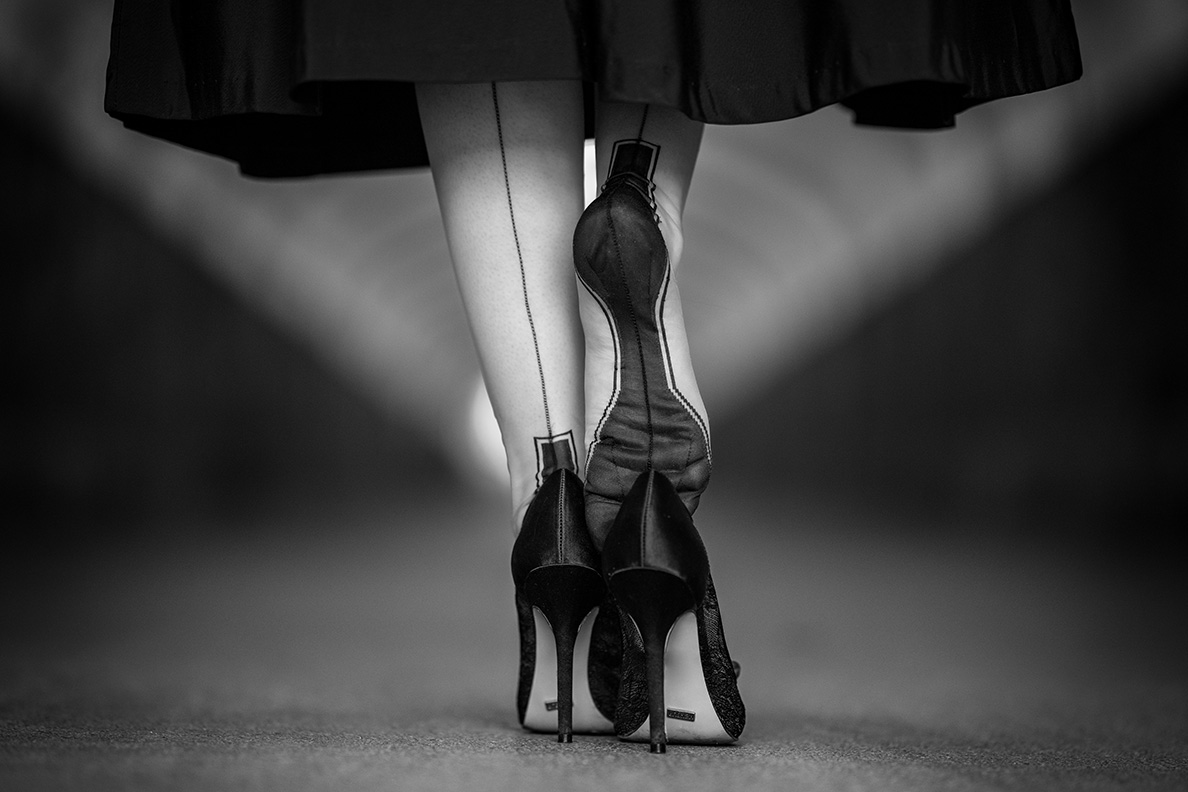 Elegant nylon stockings always cheer me up! They finish every retro outfit and without them, I often somehow feel naked. At the moment, I'm not wearing them as often as I used to do. So instead of wearing them on a daily basis, I decided to handwash and organise them. Almost all my nylons are by Secrets in Lace, by the way, but I introduce my favourite brands for stockings and tights in this blogpost.