Beautiful Hosiery: The most beautiful tight trends 2019
This blogpost contains affiliate links (marked with *)
The days and especially nights are slowly but surely getting colder. Where a few week ago there was nothing but heat, a fresh breeze is finally cooling the air a bit down, and I even catched myself shivering. Midsummer is coming to an end and early autumn is just around the corner. We still have some time before the leaves are going to fall from the trees, though. Nevertheless, it is time to prepare yourself for the colder days. And how can this be better done than with the most beautiful tight trends?
As you most definitely already know, I'm a huge hosiery fan and love to add fancy tights and stockings to my outfits. Depending on my mood, I sometimes like to wear authentic vintage style seamed stockings, or like to add a modern touch to my retro looks with the help of the latest tight trends. And as I focused on seamed stockings, lately, I'm going to show you the most beautiful tight trends 2019 and tell you how to wear them in this blogpost.
Tight Trends 2019: Legwear with Polka-Dots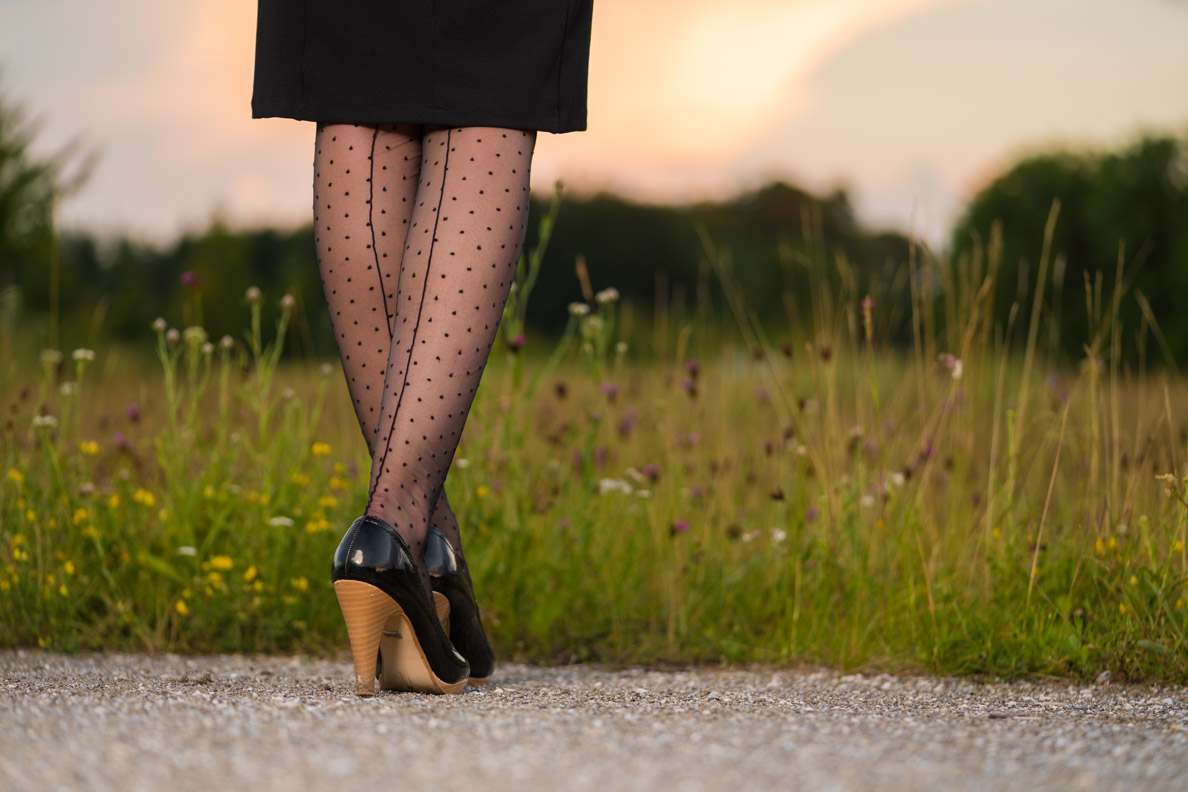 Polka-dots on tights and stockings are maybe the most important tight trend of 2019! And this is now wonder, as such tights look so much more interesting than simple and plain tights, but are never over the top. We owe this trend to Saint Laurent, by the way. While presenting the current autumn/winter collection, almost every model wore black, semitransparent tights with dots on the catwalk.
How to style tights with polka-dots: Tights/stockings with polka-dots can be worn in many different ways. If you prefer a modern look, team them with lots of black and leather. If you are like me, and usually wear more elegant looks, choose a pretty (pencil) skirt or an elegant dress, instead.
---
*Affiliate links

---
Tight Trends 2019: Hosiery with Lace & Patterns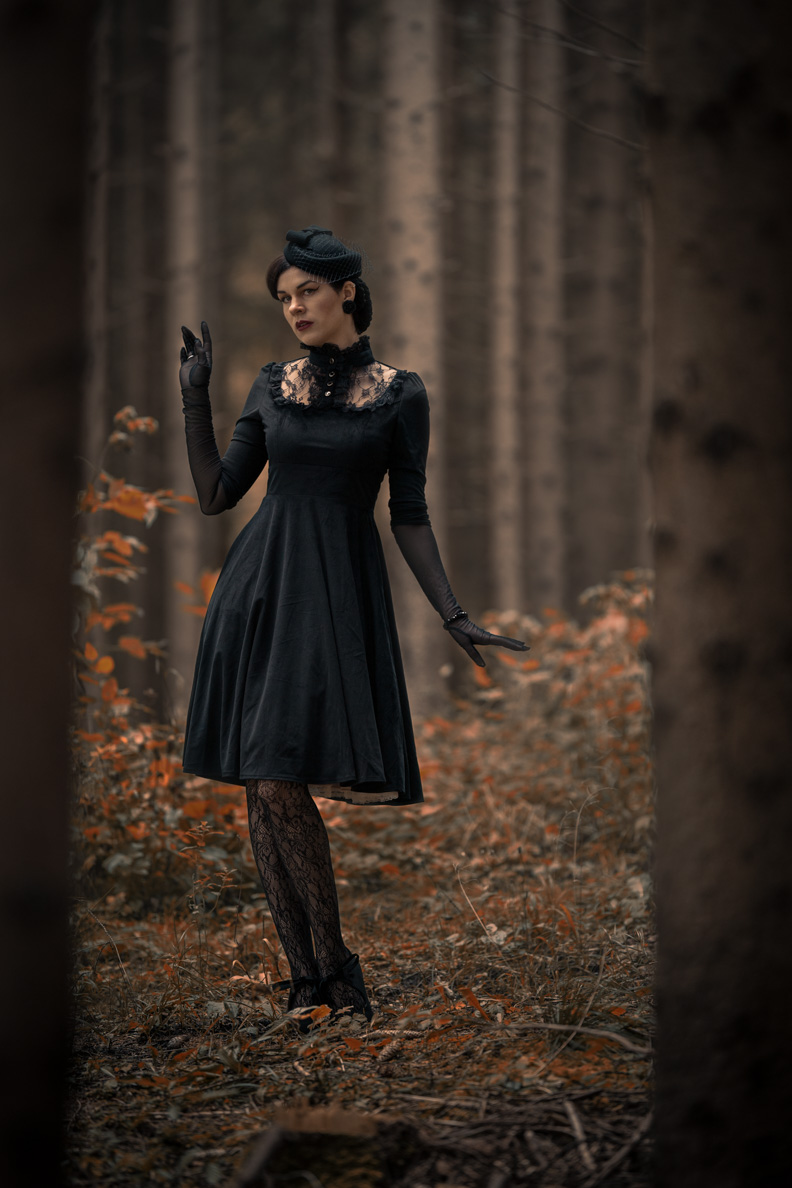 Lace tights and hosiery with (graphic) patterns are another trend of 2019 and an homage to Blair Waldorf. As the New York style icon already knew in 2007, such tights are a perfect way to make your outfits look more stylish and interesting.
How to wear lace tights and hosiery with patterns: Lace tights in combination with lace dresses look super romantic and girly. But they have many different facets: What about wearing black lace tights with an alluring black dress? Just add a few more dark accessories and your seductive autumn look is finished – such an outfit can also be dressed up for Halloween, by the way. If you prefer a more rocky look, team lace tights with a black mini skirt and leather jacket. Graphic patterns, on the other side, look super stylish in combination with mini skirts or shorts.
---
*Affiliate links

---
Tight Trends 2019: Sparkly Legwear
Add some glamour to your look with sparkly tights! No matter if you prefer metallic tights or hosiery with rhinestone – this tight trend draws all the attention to your legs and looks amazing with elegant evening outfits, but is also able to spice up rather boring daytime looks.
How to style sparkly tights: Sparkly tights look amazing in combination with glamorous looks. I like to team them with velvet dresses in winter, on warmer days or (party) nights, I choose cheeky mini skirts.
---
*Affiliate links

---
Tight Trends 2019: Fishnets
Fishnet tights have already been in fashion for the last few years. In 2019, they are still super fashionable and one of the tight trends, which is acutally no wonder, as they make ones legs look beautiful and are able to spice up even the most boring outfit.
How to style fishnet tights: Nowadays, fishnet tights can even be worn underneath ripped jeans. I prefer a more classy way to wear them, tough, and usually team them with a skirt or dress. Depending on the occasion, I choose black fishnet tights for more fancy outfits, and nude-coloured fishnets for more elegant looks. But no matter which colour you choose, keep in mind: Coarse meshed fishnets tend to look more wicked, while fine fishnets can even be very elegant.
---
*Affiliate links

---
Tight Trends 2019: Overknee-Tights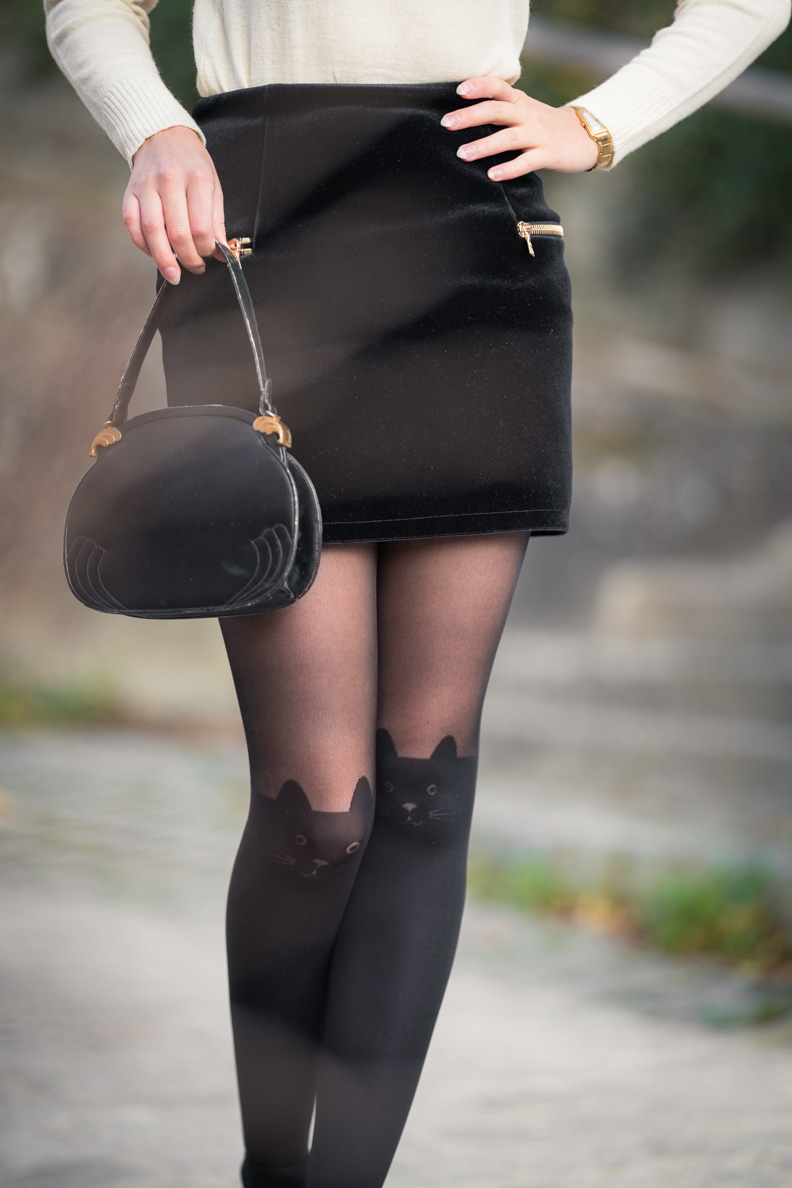 Another super cool trend are overknee-looking tights! They have a huge advantage, by the way: The are usually quite warm but still look very stylish, especially if they have such cool details like my kitty tights. 😉
How to style overknee-tights: In combination with short, flared skirts, such tights look schoolgirl-like, while they are very stylish if teamed with a mini skirt or shorts.
---
*Affiliate links

---
And now, I'm curious: Which is your favourite tight trend 2019? I personally love all of them and can't really decide… 😉
---
This might be also interesting for you: