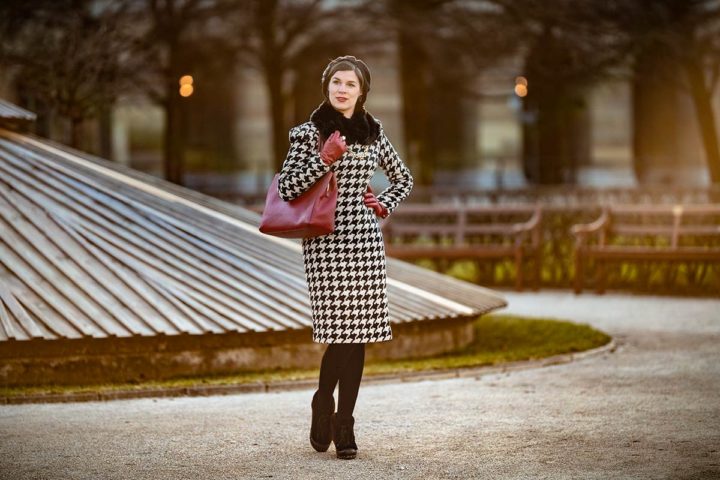 Houndstooth: The story behind the pattern & how to wear it
This blogpost contains affiliate links
Houndstooth is a fashion classic and always en vogue! It looks chic, elegant, but still stylish and cheerful. This pattern is super easy to combine and looks great at the office, or in everyday life, and even style icons like Audrey Hepburn and Jackie O liked it. In this blogpost, I'm going to tell you everything you need to know about the houndstooth pattern and show you, how team it.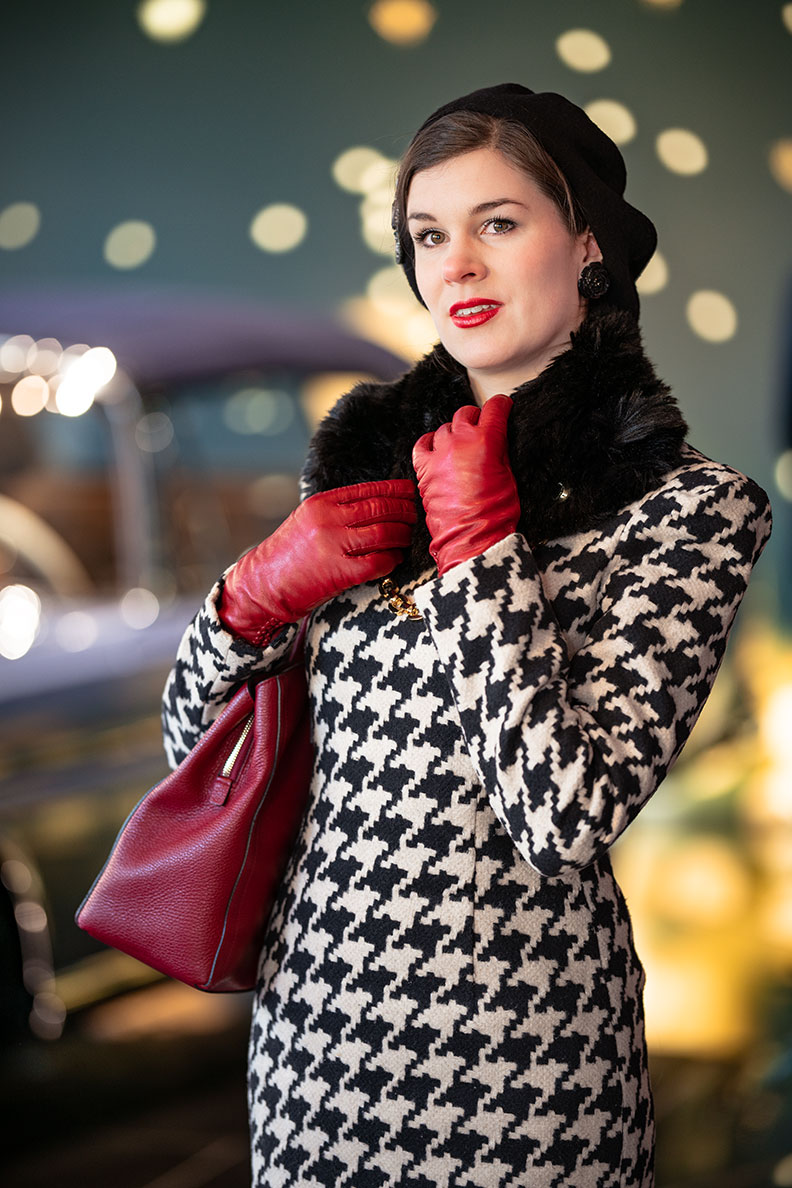 Houndstooth: Characteristics
Before having a deeper look at the story of this pattern, we are going to examine what houndstooth acutally is. Similar spellings are hounds tooth check or hound's tooth, but it is also known as dogstooth, dogtooth, dog's tooth, or pied-de-poule (French). Here in Germany, we call it Hahnentrittmuster, which could be translated with cock's steps pattern.
Houndstooth is a duotone textile pattern characterized by broken checks or abstract four-pointed shapes, which can have different sizes. The traditional pattern usually is in black and white, although in nowadays fashion, other colour combinations are used as well.
Plain-weave houndstooth check has rectangular extensions, while vichy houndstooth check is a pattern produced in twill weave with diagonal extensions. However, vichy houndstooth check must not be confused with vichy check (here you can see what vichy checks look like). The pattern you see in the photos of this blogpost is a vichy houndstooth check. Nowadays, though, the term houndstoooth mainly decribes both types of houndstooth checks. And the term vichy is usually used as a short form of vichy check.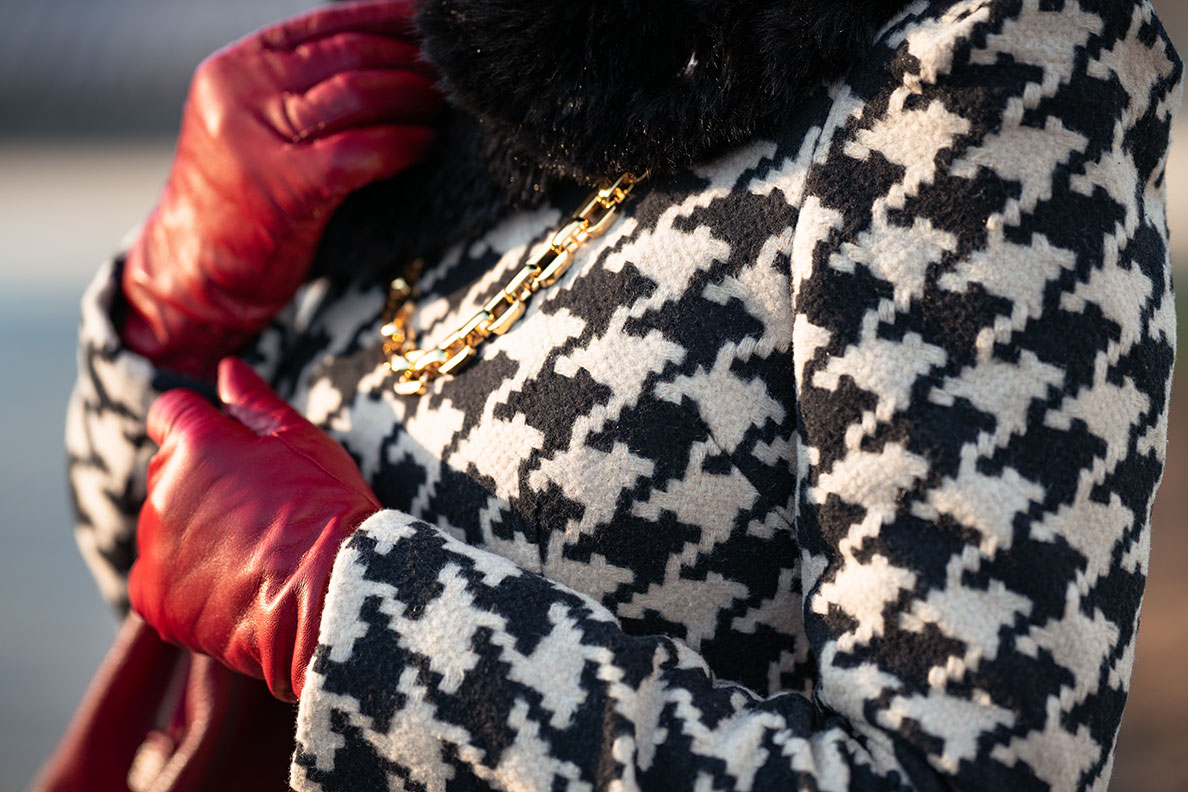 The Story of Houndstooth
Contemporary houndstooth checks may have its roots in the woven wool cloth of the Scottish Lowlands. Originally, this patterns was usually only used in men's fashion. This changed in 1947, when Christian Dior showed his new collection called "New Look". Beside new cuts, like the pencil skirt (read more about this fashion classic here), he also used houndstooth checks on women's clothes for the first time.
Celebrities like Audrey Hepburn and Jackie O loved this pattern and made it world-famous. In the 1950s, houndstooth checks could be found nearly everywear: On clothes, car seats, furniture and even dishes. Nowadays, this pattern is, at least in the fashion world, still very popular and mainly used on coats, blazers, trousers, dressed and skirts, but also on accessories like gloves or shoes.
---
Shop Houndstooth Clothes:

---
How to wear Houndstooth Checks
The classy houndstooth pattern in black and white is super easy to combine. Together with a black top, houndstooth trousers for example look super elegant and are perfect for the office (find an example here). By the way: You will find more business outfits and a dresscode guide here.
If you like your outfit to be more fahionable, I recommend to mix patterns. However, it is a good advice to team patterns from the same colour scheme so that your outfit doesn't get to look too busy.
This time, I decided to team my classy houndstooth dress by Von 50′ with colourful accessories. My red gloves are by Roeckl and go so well with my colour-matching handbag by Furla. Thermal tights by Calzedonia and a black fake-fur jacket keep me warm, while a beret as well as a fake-fur collar by Ted Baker finish this stylish and warm vintage inspired winter look.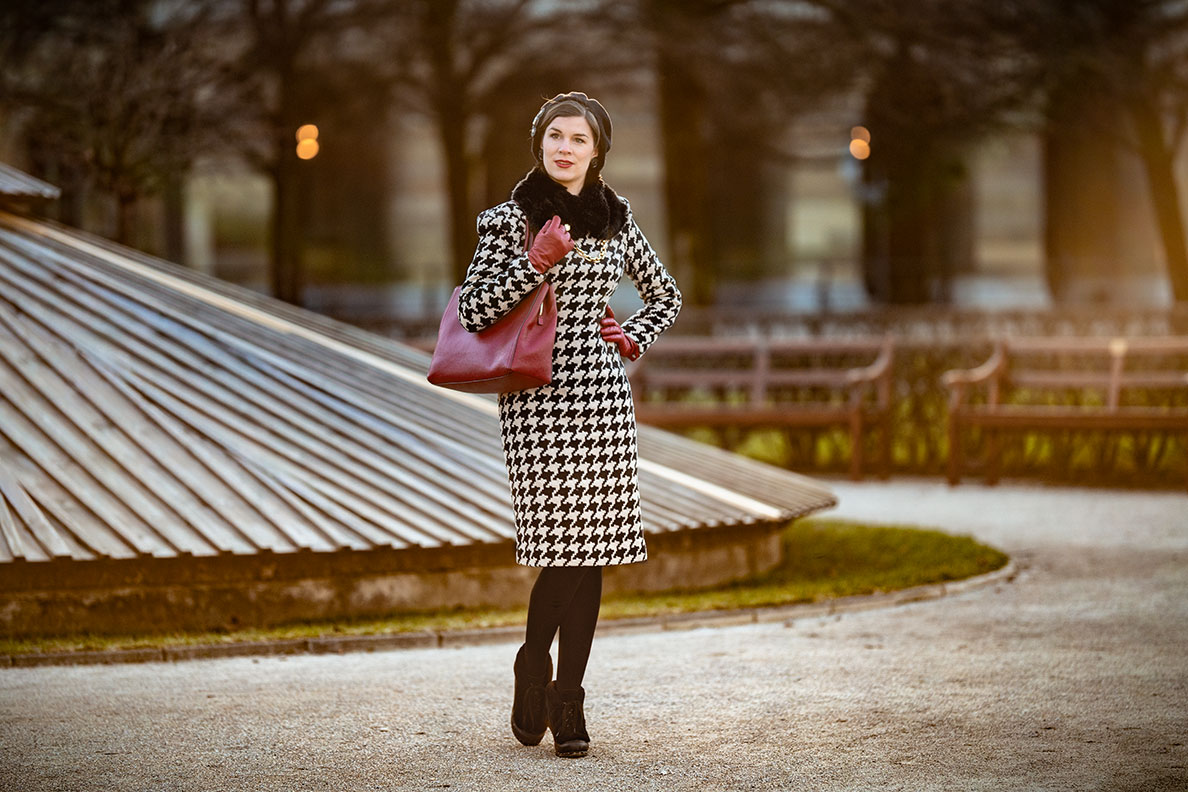 Vintage inspired Winter Outfit – the Details:
Wool dress for Winter: Von 50′
Fake-fur jacket: similar here
Beret: similar here
Earrings: Glitter Paradise
Fake-fur collarr: Ted Baker, very similar here
Thermal tights: Calzedonia
Gloves: Roeckl (also like these ones)
Handbag: Furla
---
More Fashion Classics:
---
If you want to learn more about fashion and the story of fashion classics, make sure to check out my page Fashion Know-how (klick)!