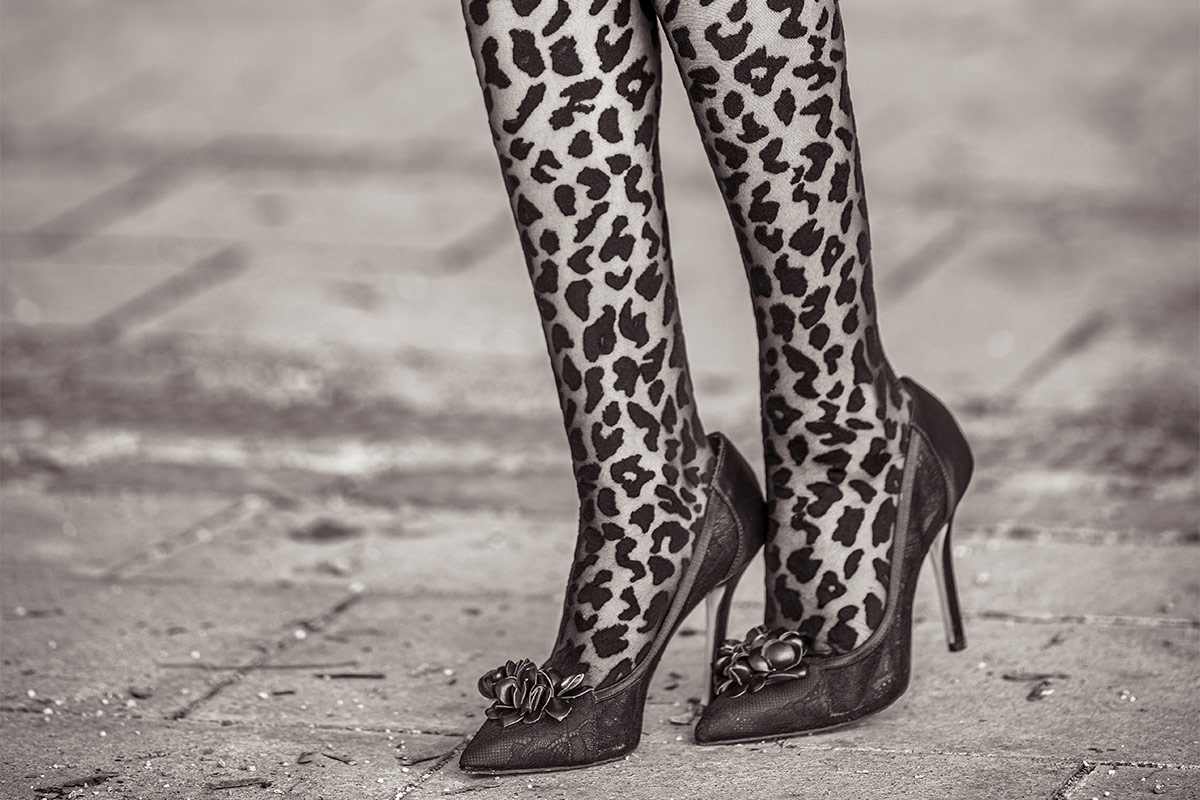 This blogpost contains affiliate links (marked with *). If you shop products via those links, I may get a small provision which helps me to maintain my blog. Of course the price doesn't change for you.
The most beautiful patterned tights
Patterned tights not only always remind of Blair Waldorf from Gossip Girl, but also really add that certain something to an outfit. Furthermore, they draw attention to your legs and shoes. And the very best: There are just so many fashionable patterned tights available, I am sure every hosiery lover finds something suitable! In the following, I am going to show you my personal favourites – from subtle to fancy.
Tights with Animal Print
Tights with animal print are very stylish and just super cool. I personally especially like leopard print tights*, by the way. Simply team them with highheels and a little black dress and you are ready to go. But tights with zebra print* or snake skin* look great as well.
*Affiliate links

---
Tights with Checks & Diamonds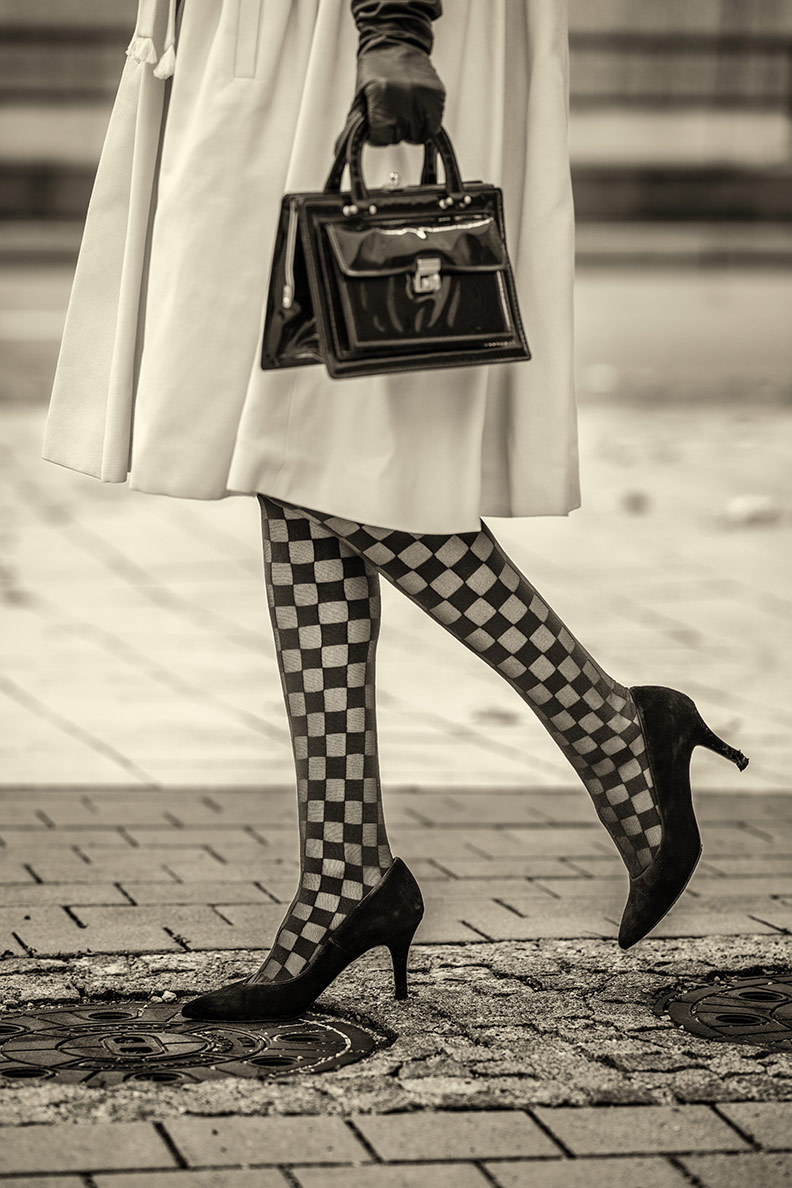 If you like a more 60s inspired look, I recommend tights with checks* or hosiery with a checkerboard pattern*. As those patterns can look quite striking, I recommend to team those tights with something more subtle, by the way.
*Affiliate links

---
Tights with Polka Dots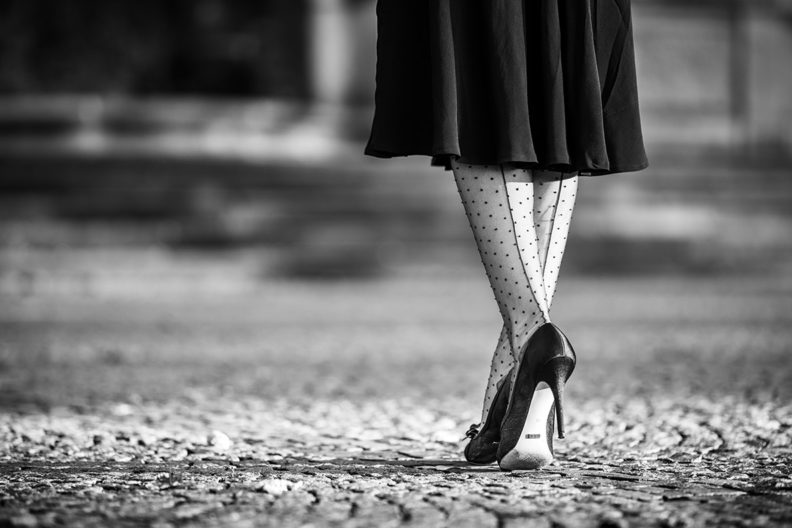 Tights and nylons with polka dots look very classy and elegant. They add a little bit of structure to an subtle outfit, but are never over the top. You can even wear them with more formal outfits, I think. If you like it a little bit more special, though, I recommend dotted tights/stockings with a seam*.
*Affiliate links

---
Modern patterned Tights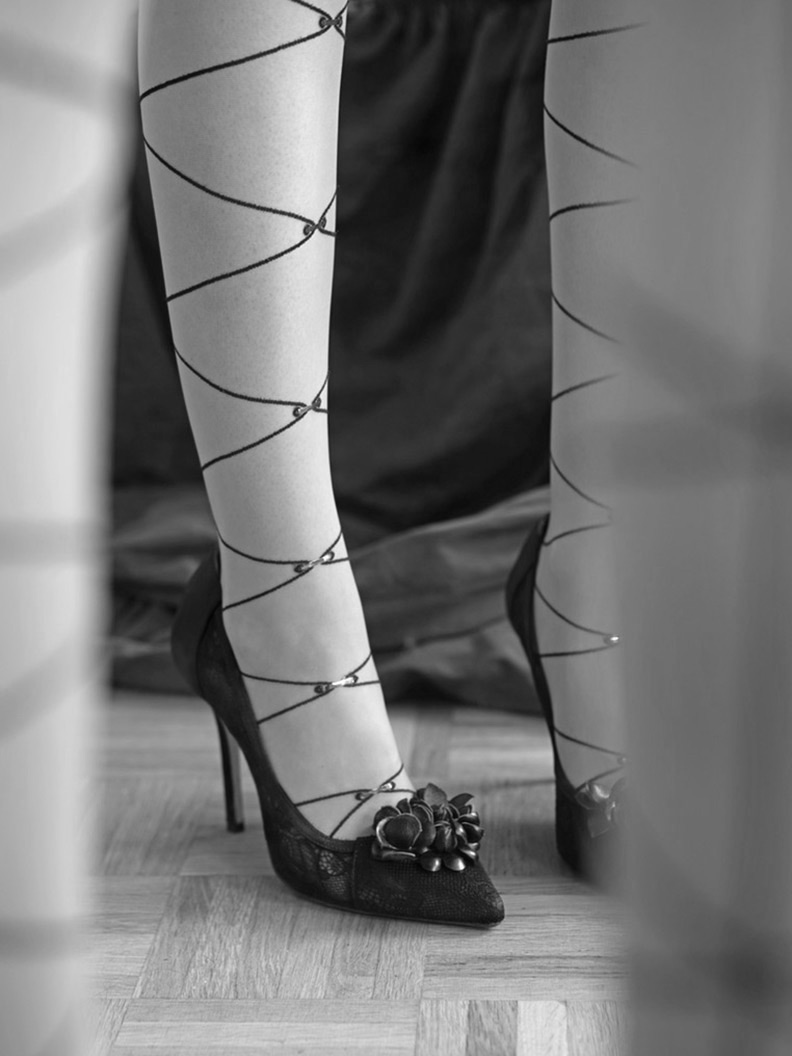 There are also very modern looking patterned fashion tights availbe. Just look for thin lines or lace-up details*. This kind of hosiery looks quite subtle but can really make a difference!
*Affiliate links

---
Tights with Flower Patterns
Flower patterns on tights look especially amazing during spring. But of course we can wear them all year long to add just that certain something to our outfit. I, by the way, like both: subtle flower prints* and more fancy designs*.
*Affiliate links

---
Lace Tights
Lace tights can either look very romantic or super dramatic – depending on what style you choose. I usually prefer a black lace pattern. However, every now and then I also like to wear some more colourful options. PS: In this blogpost, I tell you how to style colourful hosiery.
*Affiliate links

---
Tights with a subtle net Pattern
Subtle fishnet or diamond patterns* are a great way to make a look a bit more interesting without exaggerating it. This is why I really like this kind of hosiery – super easy to style but still very stylish.
*Affiliate links

---
This might be also interesting for you: