End-of-the-year review 2019 & what happened in my 2010s
This blogpost contains affiliate links (marked with *)
2019 and therefore a whole decade is over, can you believe this? In only a few hours, we are going to start into the 20s. If they will be as crazy and decadent as the 1920s? Most likely not, but on the other side: Who knows? For me, the last 10 years were quite exciting. And although I usually don't share a lot of private stuff here on RetroCat.de, in this blogpost, I want to give you an insight into my personal 2010s. I'm also going to tell you what I did in 2019, share my blogpost from this year with you, and give an outlook of 2020.
My personal 2010s
In the 2010s, I left my childhood and teenage years behind me and reached adulthood. In the beginning of 2010, I was still in the middle of my apprenticeship at a bank. In September of this year, I met my big love Martin at the Oktoberfest in Munich. (I would love to show you our first picture from there, however, we took it with an old cellphone camera, and therefore, it is even smaller than a passport photo – haha.) Martin was also the one, who encouraged and supported me to start RetroCat.de.
In 2011, I became an adult and finally was allowed to drive the car by myself.
In the beginning of 2012, I sucessfully finished my apprenticeship, and worked for 1,5 more years at the bank.
Already at the beginning of 2013, though, I decided to go back to school and do my A-level. So in the middle of 2013, I left the bank behind me, enjoyed a few weeks off, and went back to school in September.
In September 2014, Martin and I started our first blog called everytest.de. I liked to blog, however, this blog was not exactly what I wanted. I wanted to share my passion for vintage and retro fashion, beauty, travelling, as well as lifestyle topics. So Martin told me: Let's start a new, personal blog for you, he bought a new camera, I learned how to pose and on July 5th 2015, RetroCat.de was born (you will find my very first blogpost here). In October of 2015, I also went to university and started my study in business administration at the LMU in Munich.
The next few years were full of blogging, visiting cafés with friends, travelling, blogger meet-ups, nerve-racking exams, and many new friends.
In 2018, I finished university and started another try at the world of work. I still have a regular job in the marketing of a travel company, and work on RetroCat.de in my freetime. In the end of 2018, Martin and I also found a new flat in Munich and were able to start an exciting new year in a new surrounding.
---
My personal End-of-the-Year Review 2019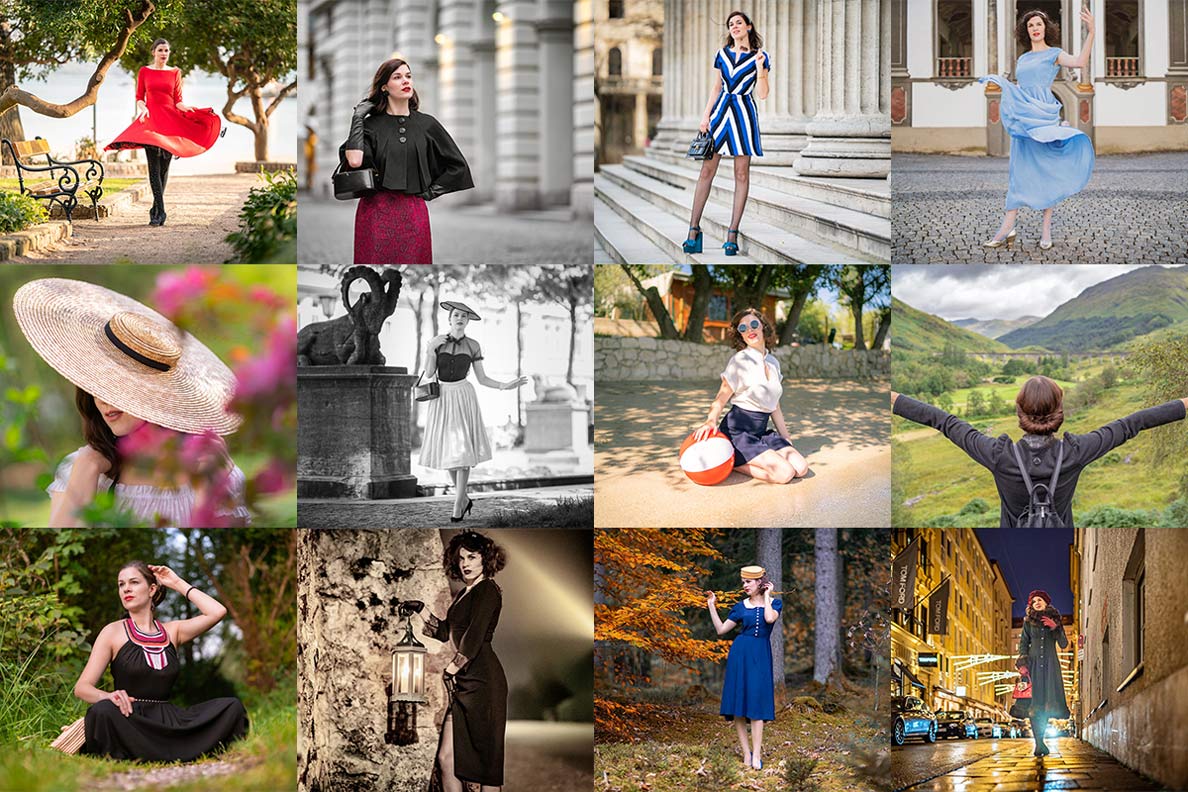 After 2018, which was a quite exhausting year with many changes for both of us, 2019 was a good year for Martin an me. Sure, there were some downs, however, the ups were definitely more. No matter if great journeys or just a few small things I tried in 2019, I not only went through the archives of my blog, I also searched for some more photos on my smartphone, and decided to share some of them with you. So let's see what I did in 2019.
End-of-the-Year review 2019: January
We started 2019 with a short trip to Opatija/Croatia and spent the first few days of the year in the mediterranean sun, before a snowstorm welcomed us back to Germany. Otherwise, January was a quite relaxed month and I had enough time to occupy myself with fashion classics, and tried Japanese Ramen for the very first time in my life – very delicious, by the way. 😉
Blogposts on RetroCat in January:
---
End-of-the-Year Review 2019: February
I don't really like February. It is one of the coldest months here in Germany, and all the fun stuff like Christmas, New Year's Eve, and my birthday are over. Plus: I don't like winter fashion anymore during this time of the year, but it is also too cold to shoot spring and summer fashion. So in 2019, we decided to escape from the cold, and spent a few days in South France, where we visited the carnival in Nice, as well as the lemon festival in Menton. Other than that, I started a shopping tour, visitied the best vintage stores in Munich, and waited impatiently for spring.
Blogposts on RetroCat in February:
---
End-of-the-Year Review 2019: March
Finally, spring was in sight! Although it sometimes still snows in March where I live, in this month, days are finally getting much longer and warmer. In March, I interviewed the lovely Madame Rhos, wrote a lot about nylons, and met a photographer from Hamburg, Jörg Böh, to take some pictures in Munich (see one of them above).
Blogposts on RetroCat in March:
---
End-of-the-Year Review 2019: April
In April, Martin and I spend a few days in the German city Wetzlar. Otherwise, though, this month was quite relaxed and I had time to do a lot of research for my 1930s fashion blogposts, as well as for a ride with the ferris wheel in Munich.
Blogposts on RetroCat in April:
---
End-of-the-Year Review 2019: May
In May, I visited the atelier of Honór Couture, and the New Heritage Festival in Munich. And although the weather wasn't that good in this month, I decied to try growing tomatos on my balcony. Spoiler alert: Surprisingly, I was quite good at this!
Blogposts on RetroCat in May:
---
End-of-the-Year Review 2019: June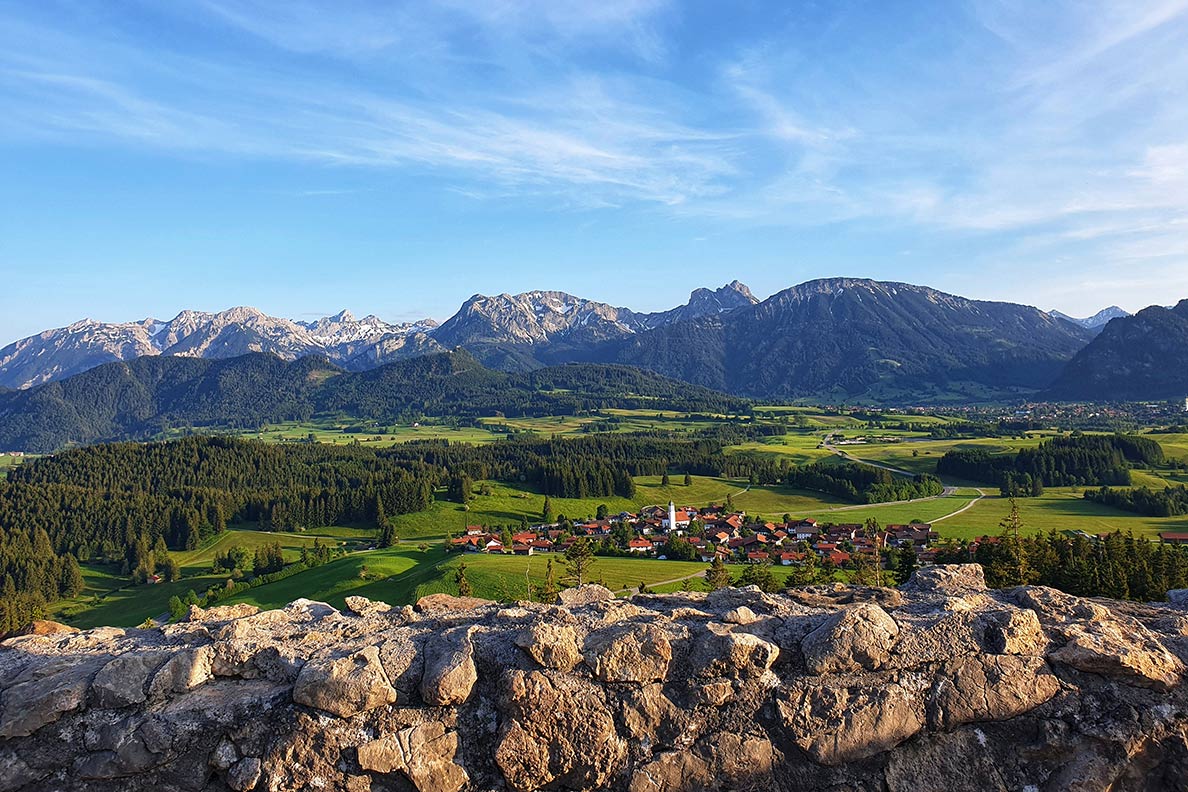 In June, we had a big heat wave, so in this month, it was all about summer outfits, the matching make-up as well as right accessories here on RetroCat. I followed the tracks of the "Sommerfrischler", visited the summer Tollwood festival in Munich, and spend a few days in the countryside.
Blogposts on RetroCat in June:
---
End-of-the-Year Review 2019: July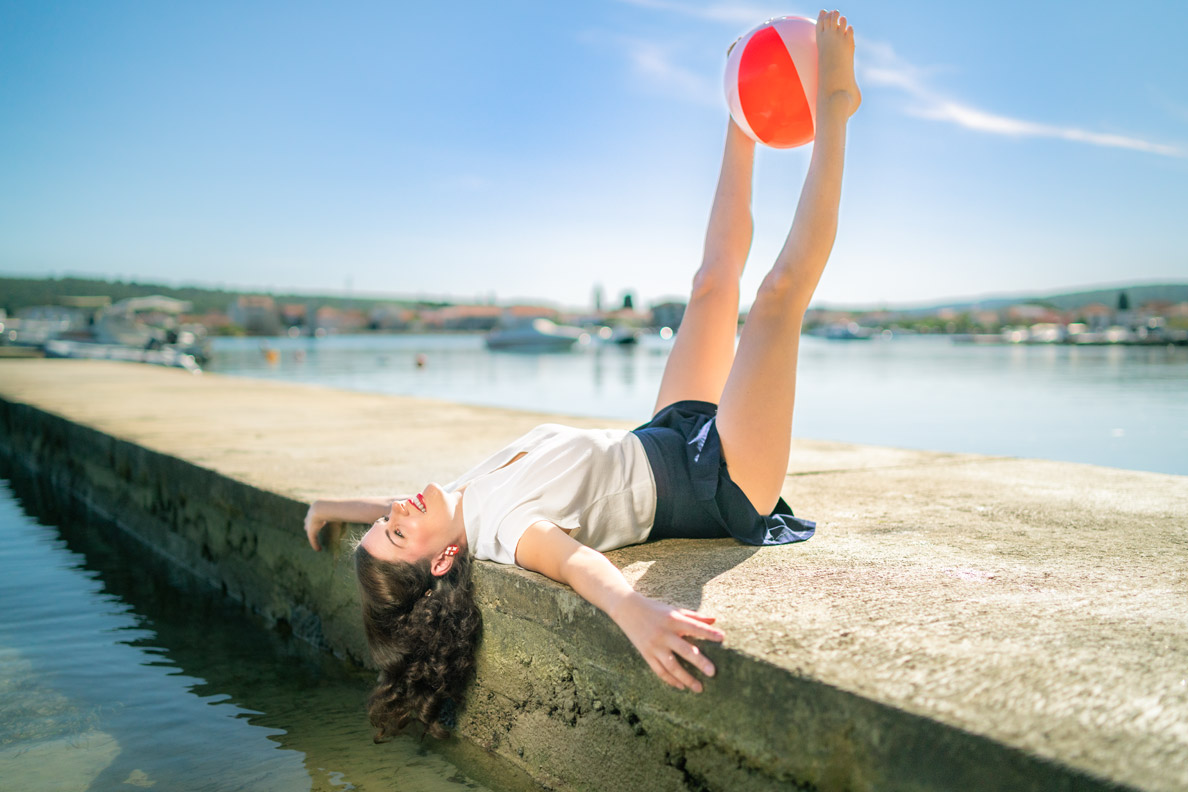 In July, it was vacation time and we went to Croatia with some friends. After many years, this was the first time where I didn't share style diary posts on a regular base during vacation. But of course, we still documented my outfits and I shared all of them in August with you.
Blogposts on RetroCat in July:
---
End-of-the-Year Review 2019: August
Just when we were back from our summer holidays in Croatia, we went on another unforgettable journey through Scotland in August. This was one of the destinations I wanted to visit for a very long time, and in 2019, my dream finally came true. I shared my Scotland blogpost in September with you, by the way.
At the end of August, we very finally able to harvest our first own tomatos! Oh how delicious they were! Furthermore, we spend a few relaxed days in the countryside.
Blogposts on RetroCat in August:
---
End-of-the-Year Review 2019: September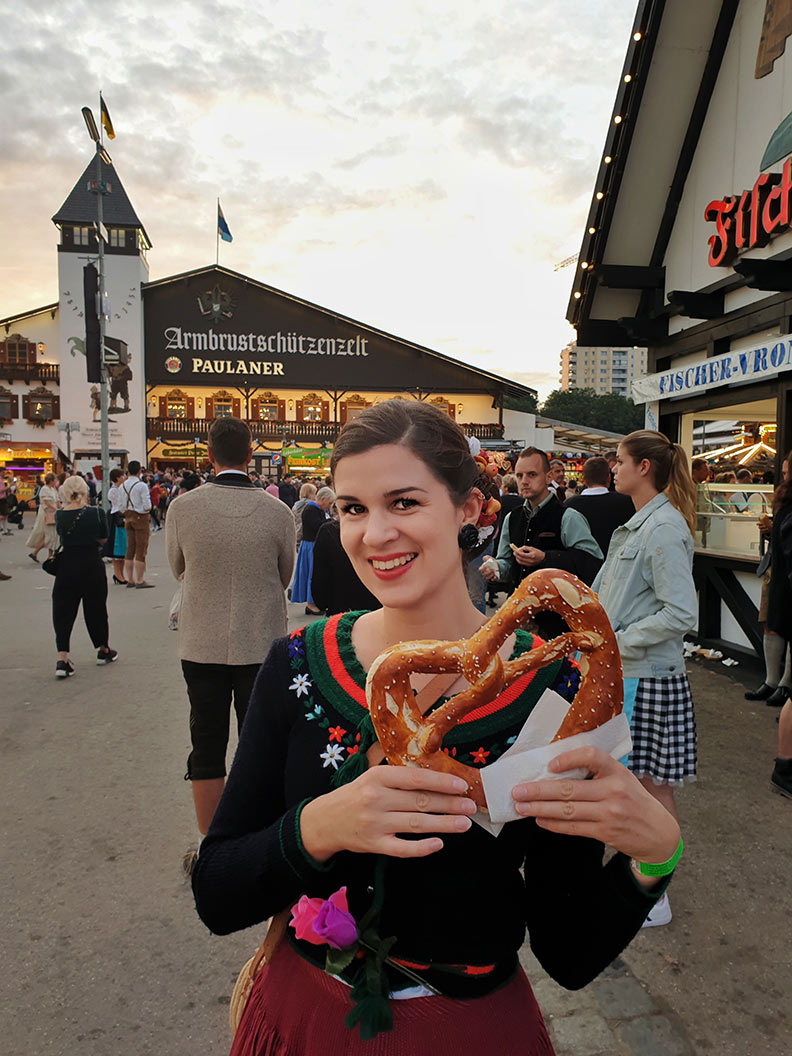 September was still quite warm and summery. We went on a few trips into the countryside, visited the open air museum Glentleiten, as well as the 2nd Auerberg Classic. Furthermore, we visited Oktoberfest in Munich – after a beer, it actually is quite funny, there. 😉
Blogposts on RetroCat in September:
---
End-of-the-Year Review 2019: October
In October, we spent a weekend in the Austrian alps and enjoyed a few warm days, before autumn finally came.
Blogposts on RetroCat in Oktober:
---
End-of-the-Year Review: November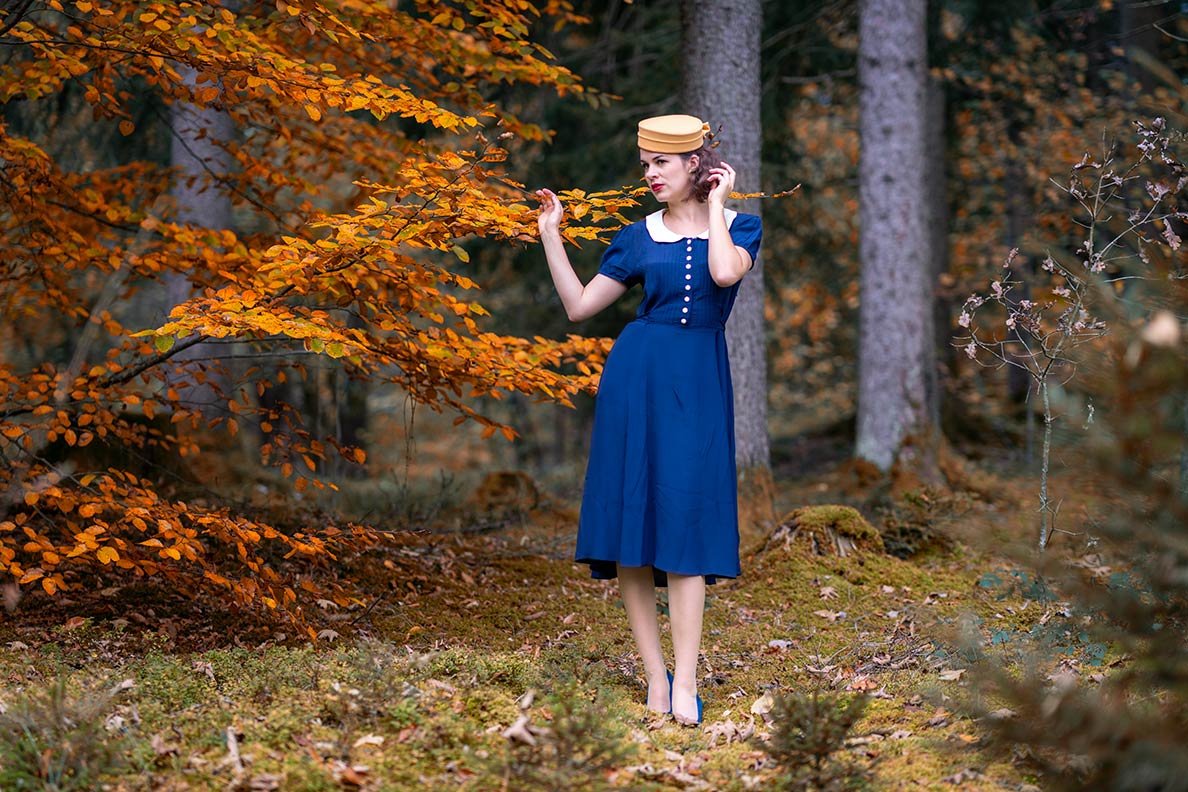 November went by so quickly! I worked a lot, and therefore didn't have time to fully enjoy my favourite season: Autumn. However, we went on a few day trips into the countryside and took some photos in the autumn leaves. This was also the month, when I discoverd my first grey hair. Yeah, I guess I'm old now… 😉
Blogposts on RetroCat in November:
---
End-of-the-Year Review 2019: December
And then it was December. This time, I was prepared quite well for Christmas, and already had all the Christmas present at the beginning of the month, so I decided to share some gift guides with you. However, I only came into Christmas mood a few days before the holidays. And now I'm sad everything is already over, yet.
One of the highlights of this month: ElvaVintage was in Munich and we met for a fun photo shoot!
And now, Martin and I are going to spend New Year's Eve at home. We are going to cook something delicious, play Monopoly (the Games of Thrones Edition*), watch Dinner for One*, and spend a few relaxed hours together, before a new decade is going to start!
Blogposts on RetroCat in December:
---
What 2020 has to offer…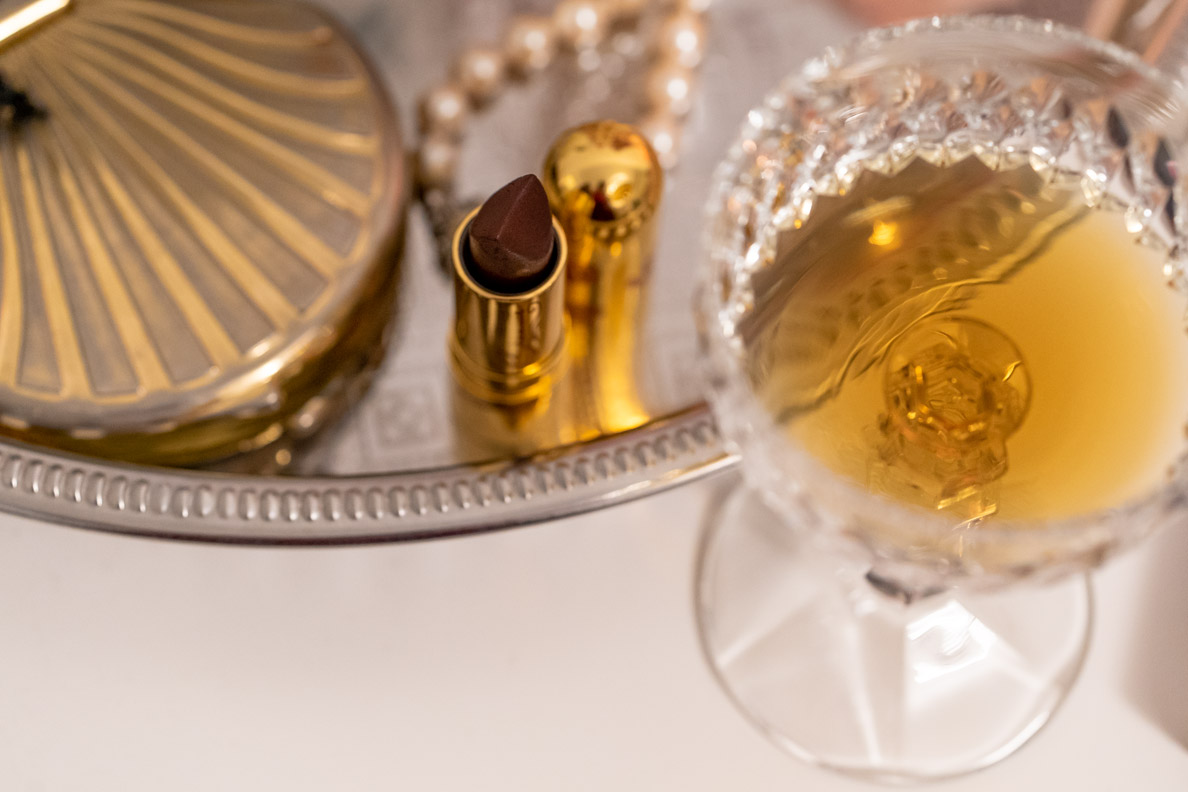 Despite all the problems, I'm still an optimist and believe 2020 is going to be amazing. Because what I learned in the last ten year is that in the end, almost always everything will be fine. Sometimes, setbacks still have positive sides, and we should never stop enjoying our precious lifes. I want to try new things, and rediscover old things, I want to reach all my goals, and surpass myself. Plus: I finally want to start making interesting (well, I'm sure they won't be that interesting, but hopefully at least funn) Instagram Storys! So make sure to follow me over there. 😉
In a few days, we are going to spend some time in Paris, and we also have some great new projects. Of course, I'm going to tell you more about them, soon. So I'm pretty sure, 2020 is our year!
And now, I wish a gorgeous, funny, healthy New Year and amazing 2020s!
---
PS: Do you have any wishes for blogposts here on RetroCat.de? I'm always open for recommendations, constructive criticism, and feedback!